The Spanish National Team triumphs at the UCI Trial World Championship in Vic – Catalonia
Borja Conejos, Vera Barón, Martí Riera and Daniel Cegarra produce a historic performance by the Spanish National Team on the final day of the UCI Trial World Championship, winning 4 world titles.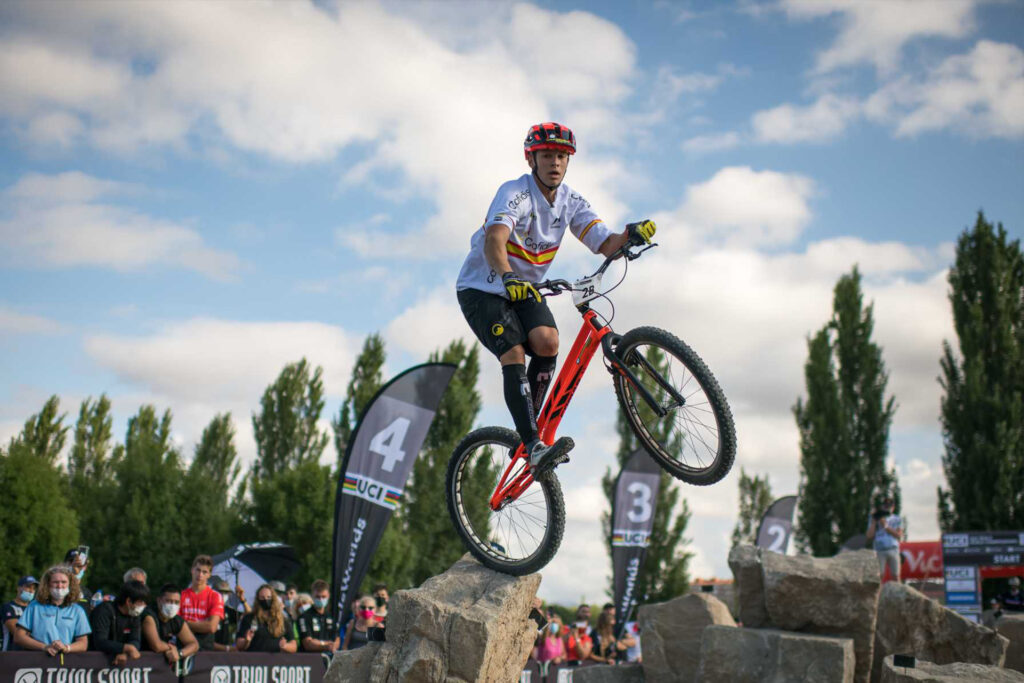 The Spanish National Team will never forget the 2021 UCI Trial World Championship, held in Vic, Catalonia: they won four world titles and eight medals in front of their home crowd. The fans who gathered at the Mas de Bigues circuit in Vic, an unbeatable venue for this World Championship, pulsated with the gold medal triumphs by Borja Conejos, Vera Barón, Martí Riera and Daniel Cegarra, who gave Spain four out of five possible gold medals, confirming the Spanish team's position as the leading world power, and equalling the historic result it obtained in Canada in 2010, when the team also won four individual titles and the team title.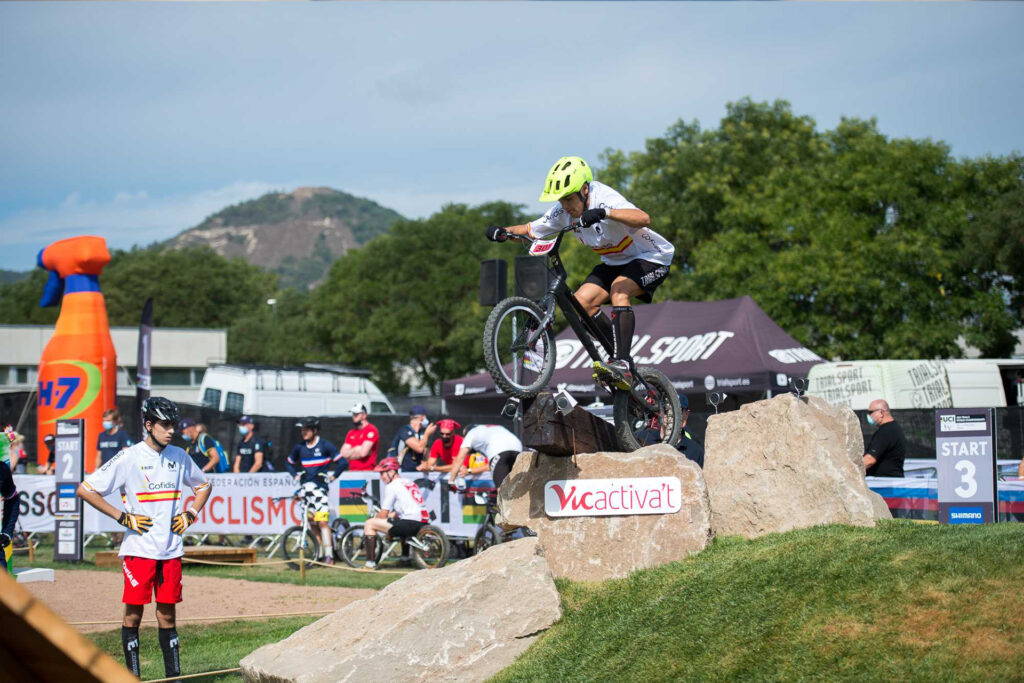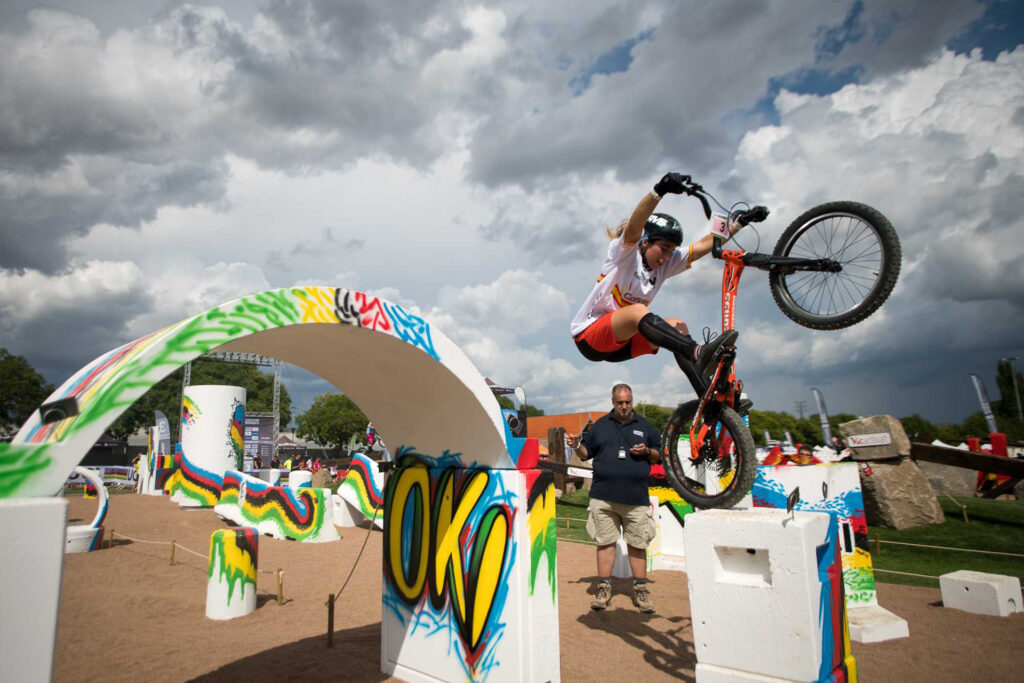 Madrid's Borja Conejos was crowned World Champion in the men's 20" category after a three-way fight with his team-mates Alejandro Montavo and Eloi Palau, which was settled by the closest of margins. In fact, the Spanish Champion was unable to secure his victory until the last of the five zones, and in the end his triumph was one of 10 points over Montalvo and 40 points over Catalonia's Palau, who was unable to dedicate the title to the local fans.
At just 17 years old, Vera Barón, from Madrid, was also proclaimed World Champion in the Women's Elite category with a resounding 270 points. This title confirms Vera's leadership in the international arena after becoming champion of Spain in 2019.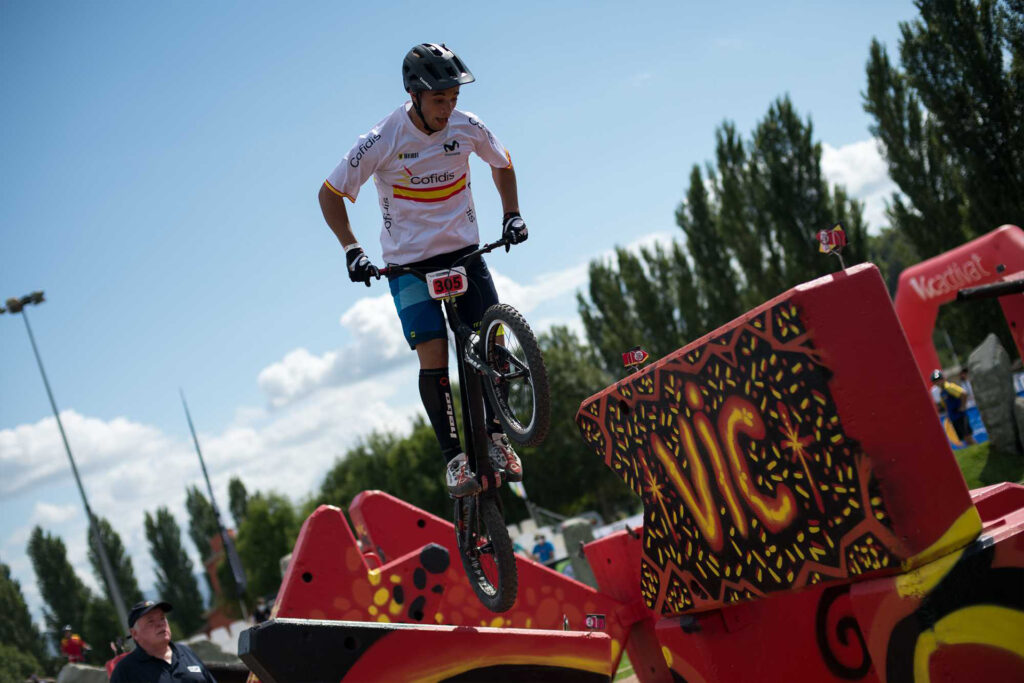 The second position in the final of the elite men's 26" category went to the current Spanish Champion in the category, Julen Saenz de Ormijana, who had an interesting duel with the three-time World Champion, France's Vincent Hermance, who ultimately came in third. The Basque rider won the silver medal thanks to an impeccable performance in the final zone.
The title of World Champion in the 26" junior category went to 16-year-old Daniel Cegarra. The Cartagena rider came out fighting for victory from the beginning, and set the tone for the final.
The Catalan Martí Riera was also crowned World Champion in the 20″ junior category, with a total of 280 points.
In the team category, the Spanish Trial cycling team also successfully defended its World Team Champion title in Vic. The team was made up of the riders Borja Conejos, Julen Sáez, Daniel Cegarra, Vera Barón and Martí Riera.
Information on the personalized clothing of the Spanish Trial Cycling Team