Custom sportswear is crucial for the sports marketing of companies and brands
Large, medium and small companies offer custom sportswear to their employees – and even to their clients – as a powerful marketing tool.
Inverse is the European manufacturer that offers the widest range of custom sportswear for sports marketing for all types of companies or brands.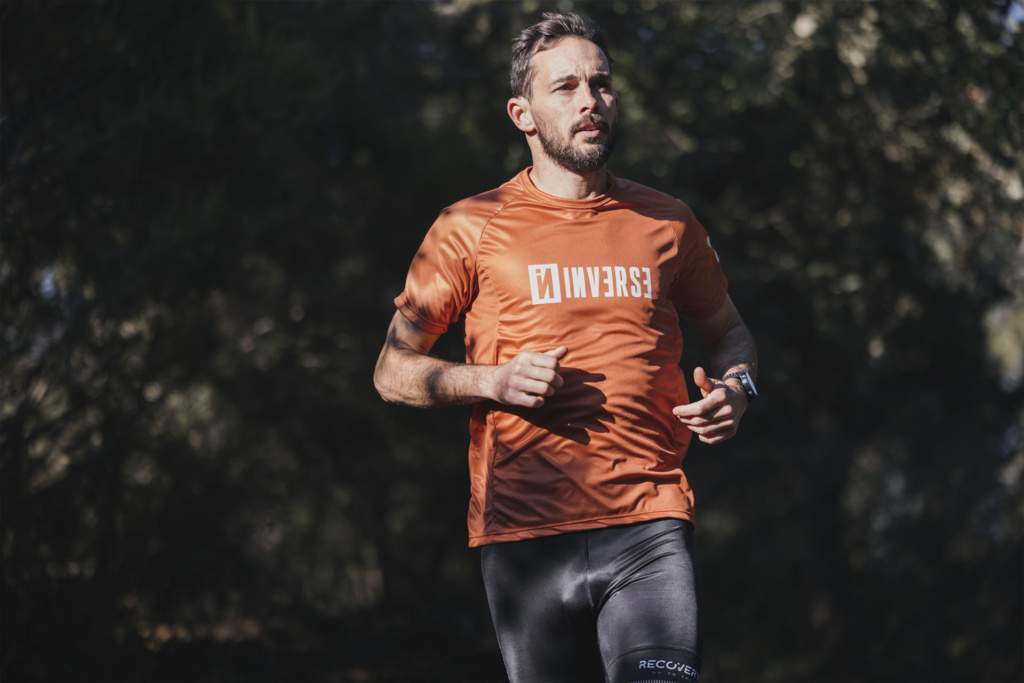 Sports marketing does not only involve sponsoring first division teams, famous athletes and major sports events. Having custom sportswear – to offer to both employees and clients – is also a great way of emotionally conveying a company or brand's values.
Leading brands and companies such as DELL, DHL, WÜRTH, MODYF and MORITZ have relied on Inverse's extensive experience in its professional custom sportswear service.
Sport is crucial for improving the well-being of companies' workers.
It is undeniable that sport improves people's health. And companies and public organisations have discovered that encouraging their employees to get involved in sports improves their performance and well-being at work.
That's why more and more companies and public organisations are organising sports activities for their employees as part of their wellness and health programmes. These may include football or basketball tournaments, races and yoga classes, bike rides or mountain walking.
Companies may also use sport as part of their strategy to bring together and engage their employees, associating their brand with sporting values such as teamwork, perseverance and excellence.
And more and more companies are using sport as part of their corporate social responsibility (CSR) activities, by supporting sports programmes for children and young people in disadvantaged communities, for example.
In short, this relationship between business and sport can be beneficial for both the company and the community in general, providing opportunities to promote products and services, improving health and well-being, and enhancing technological development and social responsibility.
Engaging with sport makes good business sense for companies and brands.
Companies know that when they invest in sport, they obtain positive results in many areas:
It improves their brand visibility for their target market, and attracts the attention of their current clients and their clients of the future.
It is one of the best strategies for standing out from the competition.
It is one of the best ways to achieve their business objectives, such as increasing sales or followers on their social networks.
It helps them to associate their image with a series of social or philosophical values. It also helps them to create an emotional link between their company or brand and a particular territory, which may be a city, region or country.
The emotions that sport brings help build a community around a brand.
Custom sportswear is crucial in offline marketing. As well as online marketing!
Making typical cotton T-shirts with a company or brand's screen-printed logo has been one of the traditional techniques used in offline marketing. But let's not fool ourselves. Those cheap and simple t-shirts often end up at the bottom of the cupboard, or are used now and again to avoid damaging normal clothes.
But what employees and clients value today is receiving a gift or having real technical sportswear, and even specific custom technical garments for a particular sport that they can use all the time. Custom wear which is personalised with the heat stamping technique, and made with fabrics that provide the utmost breathability and comfort. Casual or specialist sportswear for running, cycling, trail running, swimming and triathlons.
The marketing departments of companies and their community managers are well aware that custom sportswear is one of today's major weapons in online marketing. This is because both elite and amateur athletes mention and tag their custom sportswear brands in their social media accounts, sharing their challenges and triumphs and the emotion of well-being that sport gives them.
The best customisation technique for sportswear is heat stamping
Any type of graphic design that the client wants can be used in the process, whether it is provided by the client themselves, or designed by the specialist custom wear design department at Inverse. We guarantee that the colour ranges, textures, and logos in the company's possible corporate image will be captured in full. You can even include QR codes!
It is important to give some thought to where the logo of the company and the brand will be placed to provide maximum visibility, but with a touch of elegance. The Inverse custom design team can offer some suggestions that are presented in 3D format so that the end customer can seem them in image and even in video format.
The heat stamping technique also ensures that the colours in the outfit's design do not fade or disappear with use and the passing of time. This is not the case when the screen printing technique is used, and it also only permits a very limited degree of customisation in colours and designs. Each outfit can be fully customised with heat stamping, using environmentally friendly dyes that do not cause any allergic reactions.
Inverse offers the best range of custom sports outfits for each type of sport
Inverse has extensive experience dating back to 1969 in manufacturing custom outfits for many types of sports, for sports teams and clubs, and for companies and brands: cycling, triathlon, running, trail running, all mountain, crosstraining, fitness, skiing, lifestyle, swimming, athletics and even a wide range of custom casual wear.
This experience and technology means it can offer a wide range of specific products for sports: short- or long-sleeved or sleeveless technical shirts, jerseys, sweatshirts, sports jackets, tracksuits, polo shirts, swimsuits, triathlon suits, long and short trousers, sports socks, caps, etc.…
Inverse guarantees delivery of your order within 3-4 weeks of the design being approved and confirmation of the order for the outfits. The minimum order is 10 items.
If you would like a quote, you can get in touch with us at export@inverseteamscom (customer service in French and English), or by telephone at +34 93 579 50 21. You can also ask for an online quote via our website, at www.inverseteams.com. Inverse also has an extensive network of commercial agents and distributors in Spain and internationally.
More detailed information on our custom sportswear is available by clicking on the button of the specific sport.