Inverse accumulates the experience of more than 50 years manufacturing custom clothing for all athletes. Whether you are part of a professional team, a group of friends or a club, in Inverse we'll put all our talent so that you practice your favorite sport with the best clothes and with your own style, wearing your colors proudly.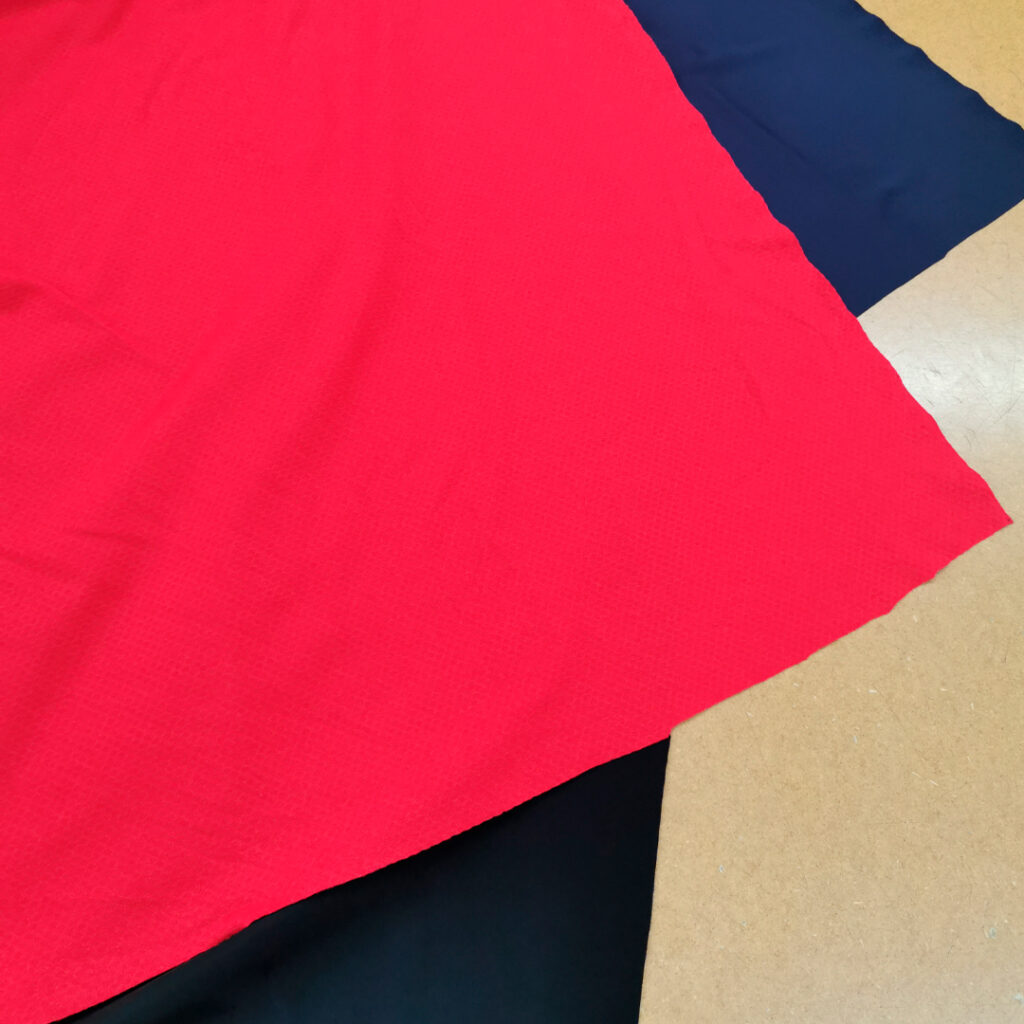 Innovation and development
At Inverse we have a work and development group that studies day by day the latest market trends and is responsible for developing our new products.
New fabrics
We work with the most important suppliers in the World. Our technical sportswear is always made of the latest generation fabrics and with the best materials.
Pattern
It is essential to adapt the properties of the fabrics to the needs of users. The pattern department is in charge of designing the perfect shape of clothing to optimize the effort of athletes.
Prototype
A group of athletes collaborates with us doing tough exercise sessions with the prototypes to push them to the limit. You can be sure that when you wear an Inverse product it will live up to your expectations.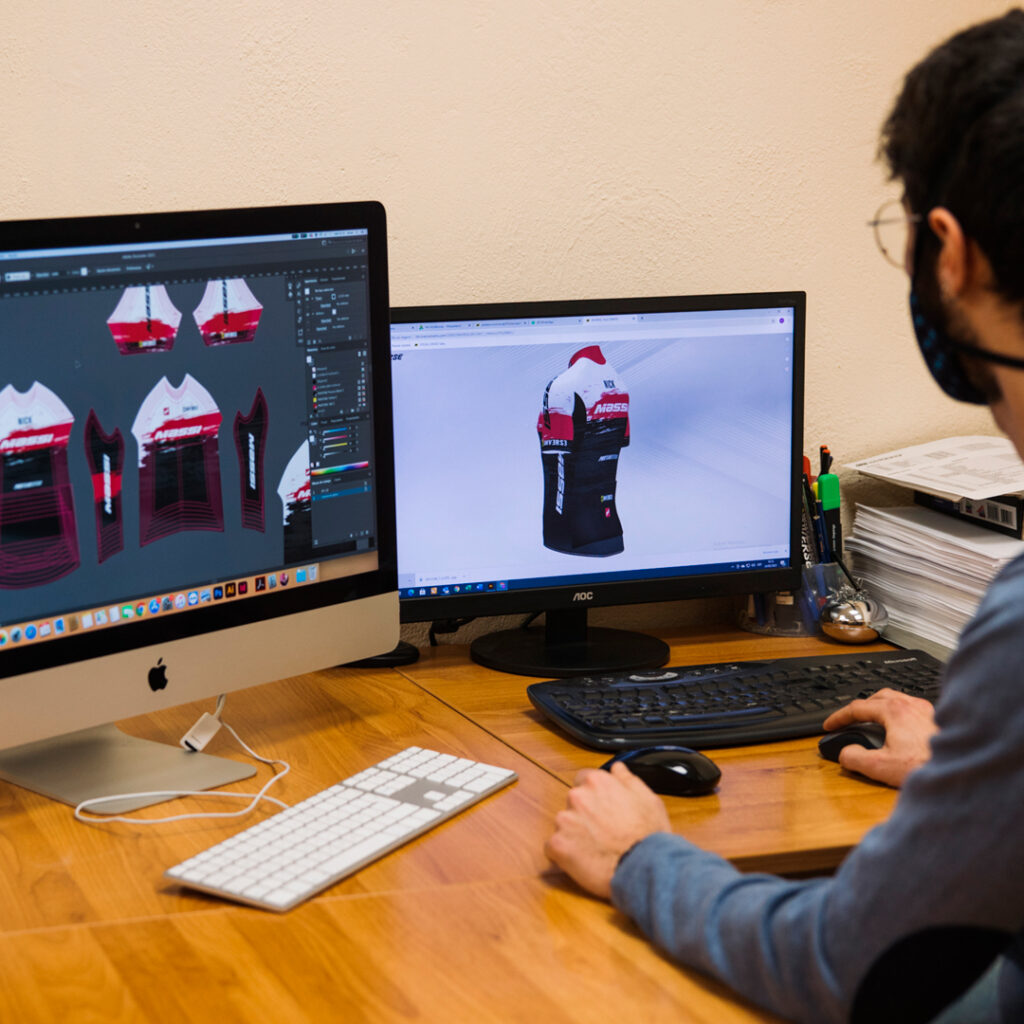 Design and layout
We want athletes to be able to wear our equipment with pride. That's why an experienced design team is responsible for embossing your values and personality into your clothes.
Customization
The group of designers apply all their imagination and creativity to create exclusive projects for each person, club, group of friends or store.
Layout
At this department, the final design is applied to each piece and pattern. They are also responsible for adjusting the colorimetry.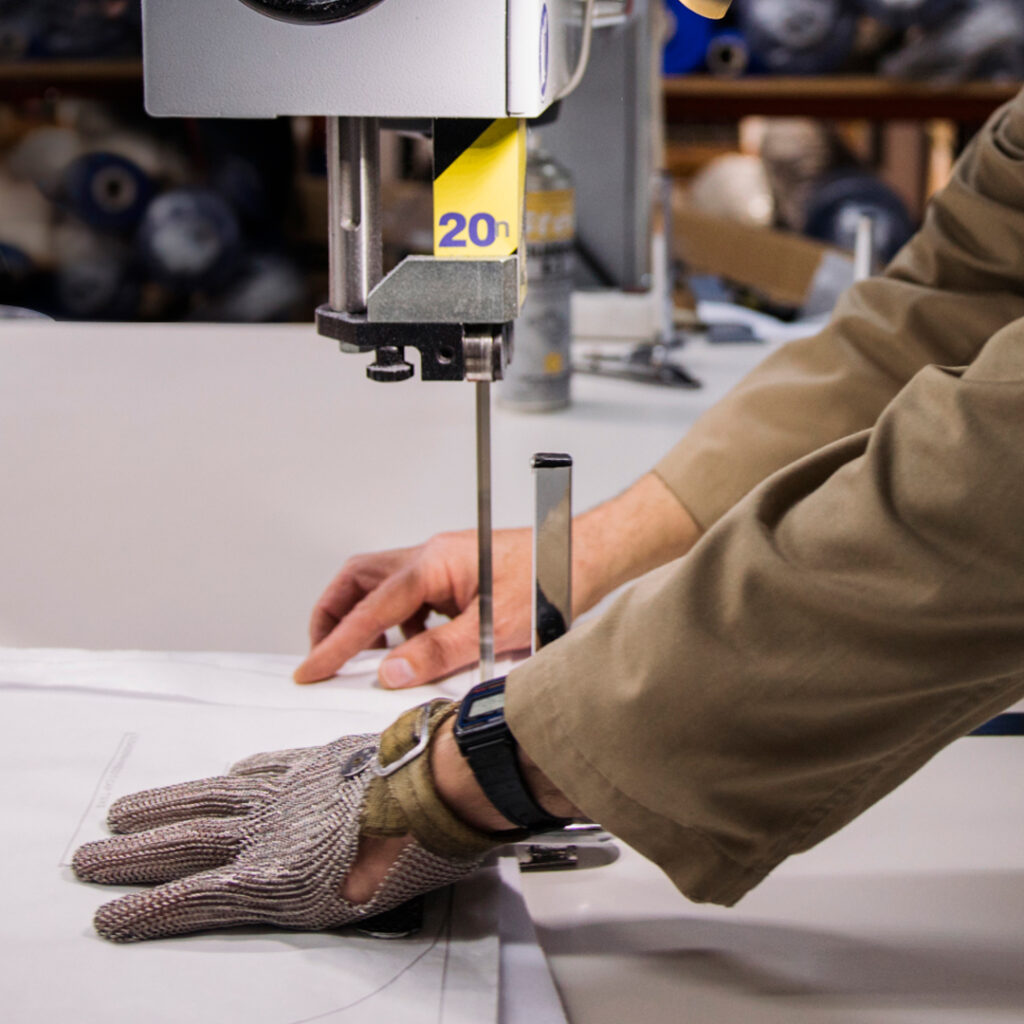 Printing, cutting and stamping
We have state-of-the-art machinery to ensure the highest quality and optimal resource management.
Printing
All designs are printed with high-definition plotters. The four-color system allows us to offer an infinite range of colors.
Environmental responsibility
all inks used during the printing process are environmental friendly.
Cutting
Department in charge of cutting the fabrics of the different parts of a piece of clothing. Smaller or complexly shaped parts are laser cut for unprecedented precision.
Stamping
The sublimation process consists of transferring by high temperatures the ink from paper to the inside of the fabric's molecules. This process ensures that colors do not lose intensity over the use and passage of time.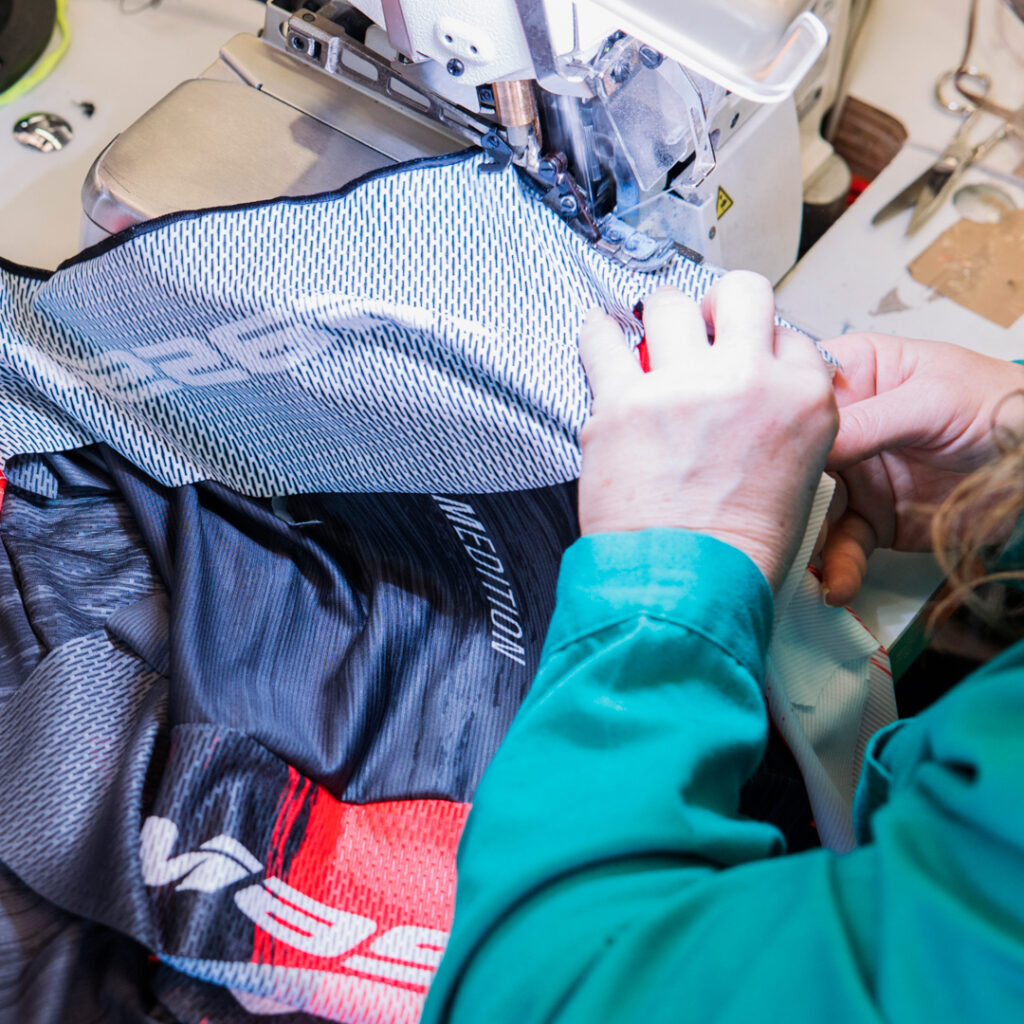 Tailoring and quality control
We have a highly qualified and experienced tailoring and supervision team. There are thousands of garments that pass through their hands every day and they review them one by one thoroughly.
Confection
In this section they are responsible for sewing all parts of the garment. Different types of stitching are used to reinforce the most delicate areas and ensure enviable quality and durability.
Quality control
At all stages of the production system a quality control is carried out to detect possible errors and to propose improvements. When clothing is already made, a group of people verify that it meets Inverse's quality parameters and packages the products.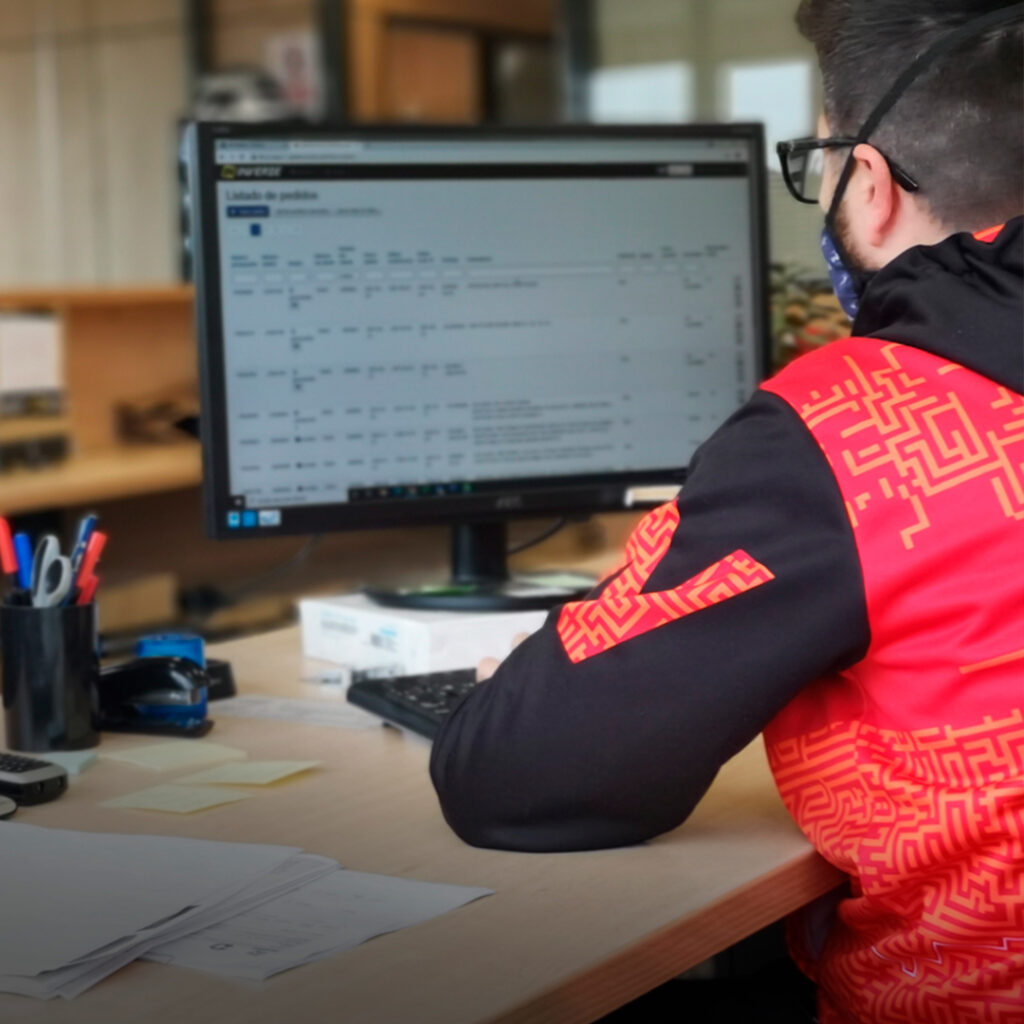 Personalized attention
At Inverse we have always prioritized offering close and personalized attention you are very important to us. We want you to feel part of our team and that the shopping experience is absolutely positive.
Agents and distributors
We have a wide commercial network that will help and accompany you throughout the sales process.
Backoffice
If you don't have a commercial agent in your area, don't worry. You can contact our headquarters directly. Our team will help you, advise and fully track the sales process.
After-sales service
Inverse's service does not end the day you receive the purchase at home. We want to always be by your side. Therefore, if you have any problems or recommendations do not hesitate to contact us. More important than having met you is being able to maintain a relationship of trust that lasts over time.