CORPORATE SOCIAL RESPONSIBILITY
At INVERSE we strongly believe that we can make a better world thanks to sport. If there is an activity that could promote tolerance, respect, and gradually contribute to peace and stability, is sport. It also leads to the empowerment of many people around the world – regardless of race, gender, religion, or sexual orientation – and achievements in health, education, and social inclusion.

As a company focused on the design and manufacture of sportswear, we feel lucky to promote all the sport values that improve people's physical and mental health.

This report reflects our commitment to society, the environment and business ethics.
AMBIENTAL SUSTAINABILITY
Sustainable raw materials

We encourage the use of sustainable raw materials in all our products along all production process. We prioritise suppliers that meet well-known environmental and social standards.

Our suppliers are committed to complying with current regulations and laws, to protect and respect the environment and human rights.

100% of the transfer paper we use, is recycled

Our sublimation dyes comply with the OEKO-TEX® ECO PASSPORT standard, which certifies that they are environmentally friendly and harmless to human health.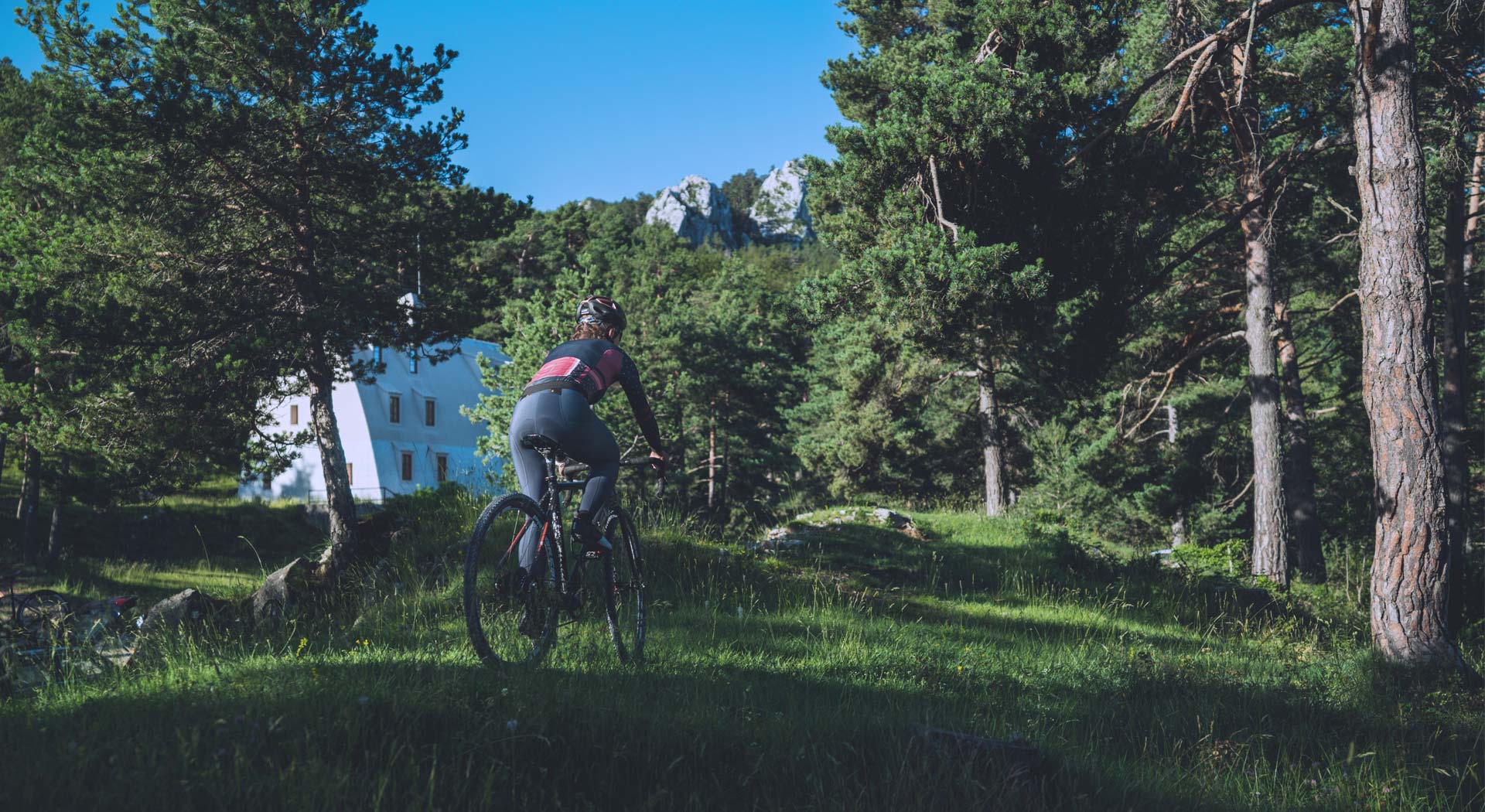 Efficient resource management

We are committed to reduce our environmental impact by implementing sustainable practices in our supply chain. We have adopted technologies and organizational models to reduce energy costs.

We have installed LED lighting in our facilities to improve energy efficiency.

Centralized manufacturing at our facilities in Mollet del Vallès. This significantly reduces shipping costs and our carbon footprint.

"Think before you print" We use a digital accounting system to reduce the number of prints and paper consumption.
Circular economy

We strive to minimize waste and encourage the circular economy in our operations, reusing materials whenever is possible.
SOCIAL RESPONSABILITY
Labour rights and employee development

We guarantee fair and safe working conditions for our employees. We promote diversity, equal opportunities, and we also invest in training programs to strengthen the human capital of our organization.

We maintain low absence rates, reflecting our commitment to employee satisfaction.
Sports community

Sport is an essential tool in personal development and helps increasing people's well-being. At INVERSE we collaborate with institutions, clubs, and sports associations to help and organize sporting events.

We maintain direct contact with athletes to understand their needs. This way, we can offer the best solutions to help them improve their performance even if they are professional or amateur athletes.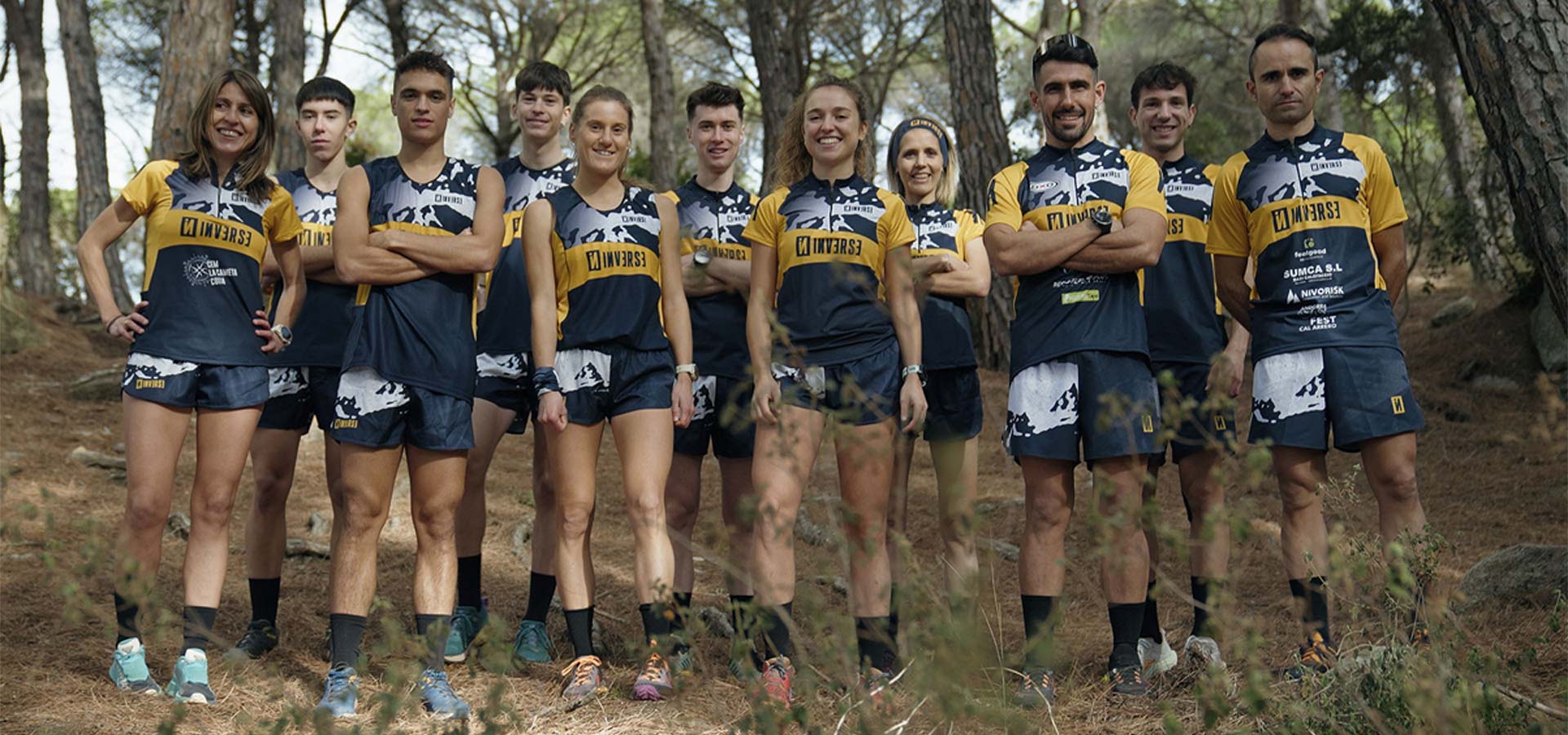 Business ethics

We promote an ethical and transparent corporate culture, fulfilling all applicable laws and regulations and promoting transparency and integrity in all operations.
Fighting against COVID-19

2020 will be in the memory of all human beings due to the pandemic Covid-19 which hit the world. Inverse dedicated its entire production chain to the manufacturing of hospital gowns and masks. It was also the first Spanish company to develop sports masks with UNE 0065:2020 certification.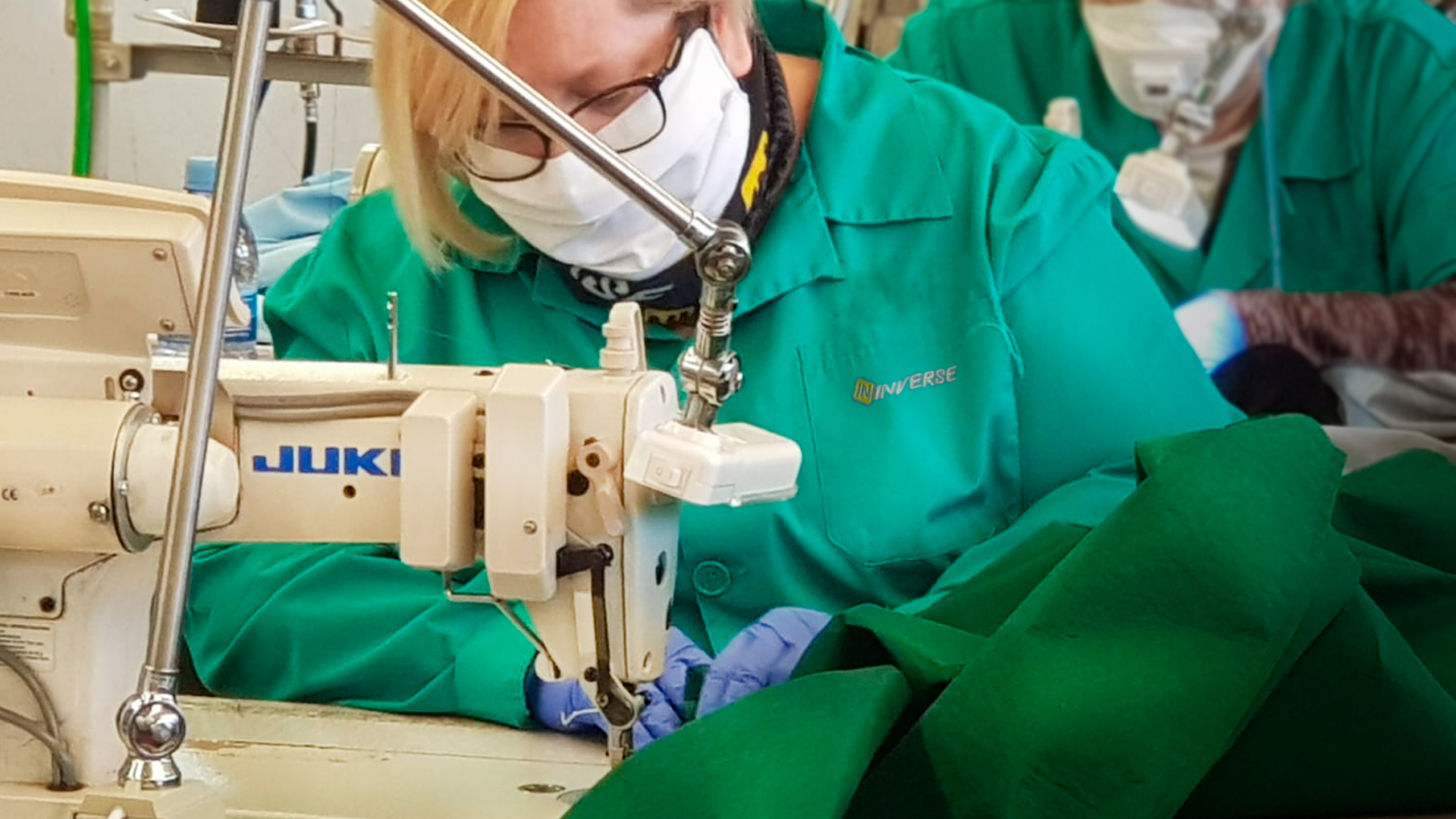 FUTURE GOALS
We are committed to improve our practices and encourage all our collaborators to do it as well. Together we must contribute to the society's well-being, the environment and ensure a sustainable future for ourselves and the generations that will follow us someday.