Jaume Leiva – overcoming 530 days without running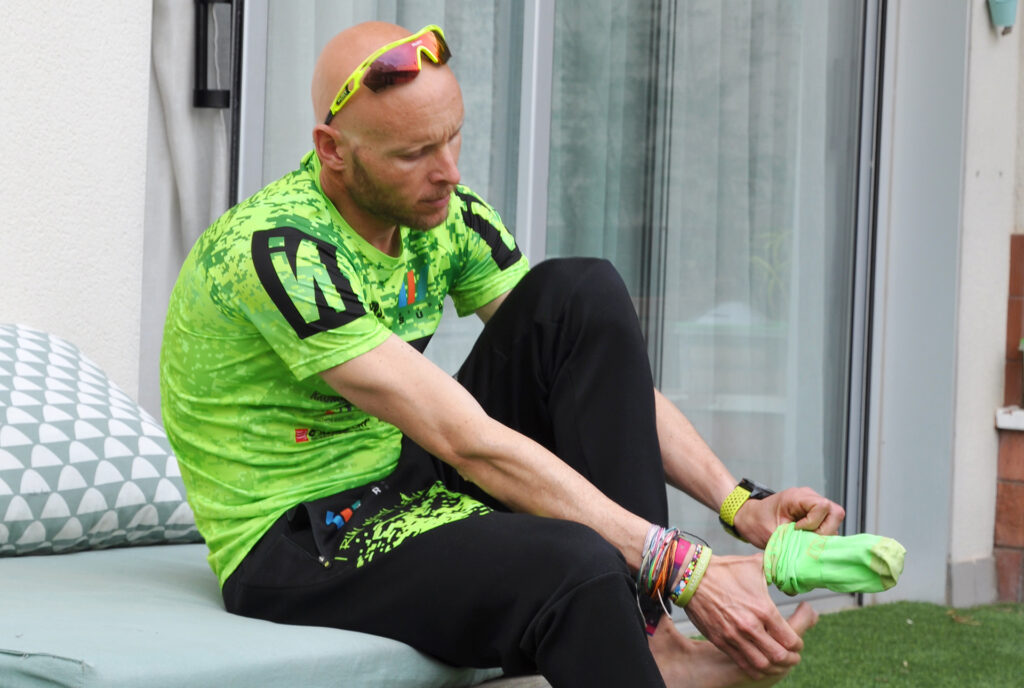 Jaume Leiva is an athlete who specialises in cross-country and long distance events (10 kilometres, half marathon and marathon)
Resilience, overcoming adversity and effort are phrases that are part of the vocabulary regularly used by Jaume Leiva, one of the most charismatic athletes on the Spanish scene.
Over the last ten years, Jaume Leiva has instilled his sports philosophy and values in the "I RUN WITH LEIVA" group, a club made up of grassroots runners who seek enjoyment and a way of life in running.
Jaume Leiva's athletic and personal life is a real "True Story". Jaume is one of those athletes who can overcome any adversity, and even come out of it stronger on the other side. Thanks to his capacity for work, perseverance and effort, he is today considered one of the greats on the Spanish marathon landscape.
Jaume Leiva is a well-known athlete on the Spanish scene, especially in Terrassa (Barcelona), the town where he was born and grew up as an athlete. He has had a passion for sport since he was a child, as his family lived and breathed sport all day long. He has taken part in various sports (including football and basketball) throughout his life, but as a result of participating in the grassroots races that are organised in many towns and neighbourhoods in the area where he lived, he discovered that he was not at all bad at athletics.
A great athlete from Terrassa, Bartolomé Serrano, discovered Jaume Leiva, and saw his great potential as an athlete; and introduced him to his coach, Domingo López, who at that time was the Spanish cross-country coach. He began to train hard with López in June 1999. And that marked the beginning of a life that has made Jaume Leiva the great athlete and person he is today.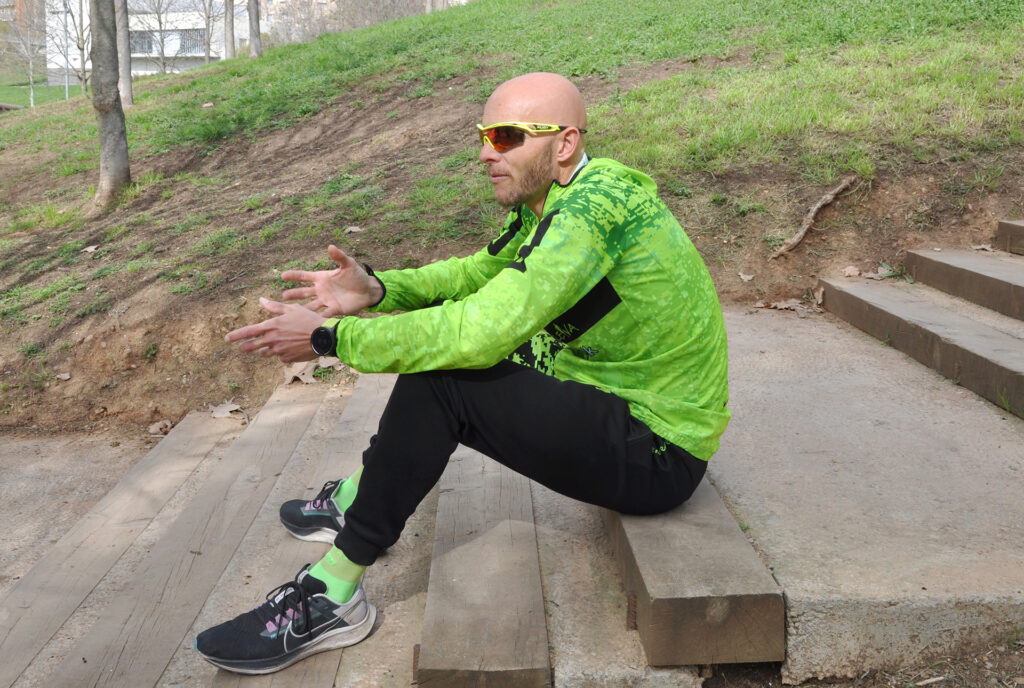 OVERCOMING SERIOUS STRESS
It has not all been easy. Jaume experienced an extreme situation of stress that marked a turning point in his life. One year, in order to overcome serious financial difficulties, Jaume Leiva had to work very hard at various jobs to make ends meet, working between twelve and fourteen hours a day, and becoming anxious at being unable to achieve the athletic results he wanted. This extremely stressful situation led his body to explode, and he suffered from alopecia universalis, which meant that the all hair on his body fell out (eyebrows, eyelashes, arms, head, beard, everything).
A lucky turning point led him to make a decision. He was not in good shape physically or mentally, and decided to switch to cross-country and the half-marathon, and above all, to make the transition to the marathon. He went to Andorra for a whole month to switch off mentally, and on his return he achieved some magnificent results in 2012, when he was crowned first as Spanish Half Marathon Champion in Tordesillas, and then he took part in the World Half Marathon Championship in Bulgaria, where he finished in thirty-third place overall (and was the fourth-placed European athlete).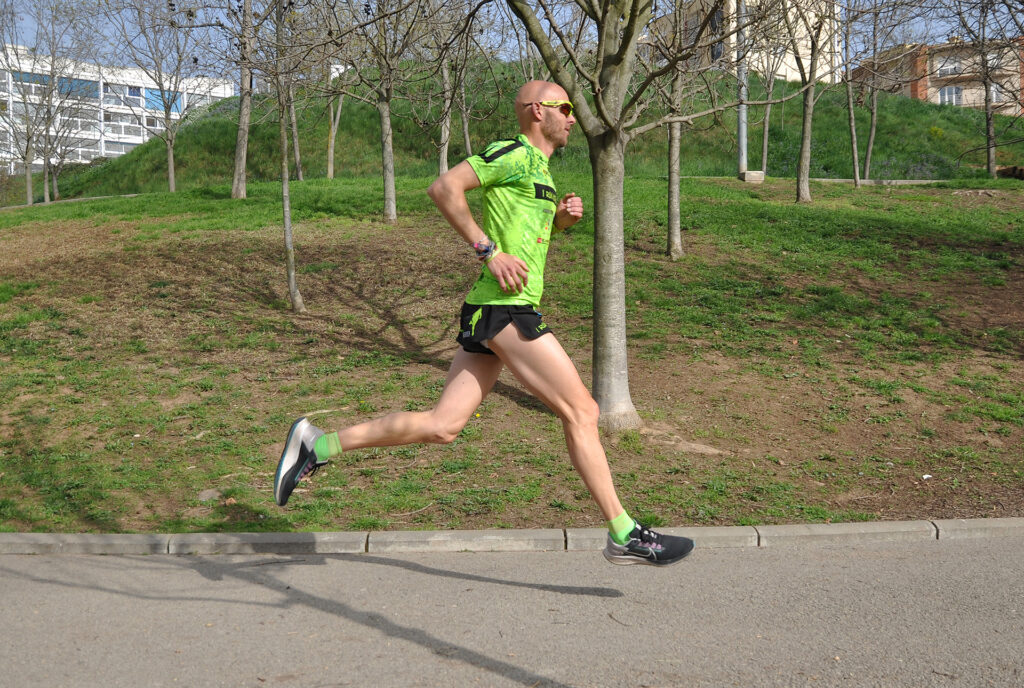 OVERCOMING A SERIOUS HIP INJURY BY TURNING THE NEGATIVE INTO A POSITIVE
But afterwards, in 2013, Jaume Leiva suffered from a spectacular and serious hip injury for which he had to undergo surgery which was not successful. He had serious collateral nerve damage, and was unable to run for more than 530 days. The doctors told him that he should not expect to be able to run again. But Jaume fought hard, and thanks to intensive recovery work and the help of professional physiotherapists and physical trainers he did run again. Not only that, but he also achieved his personal bests in the 10,000 metres, half marathon and marathon. This constant ability to overcome adversity and his resilience at the most difficult times is part of Jaume's ultimate success.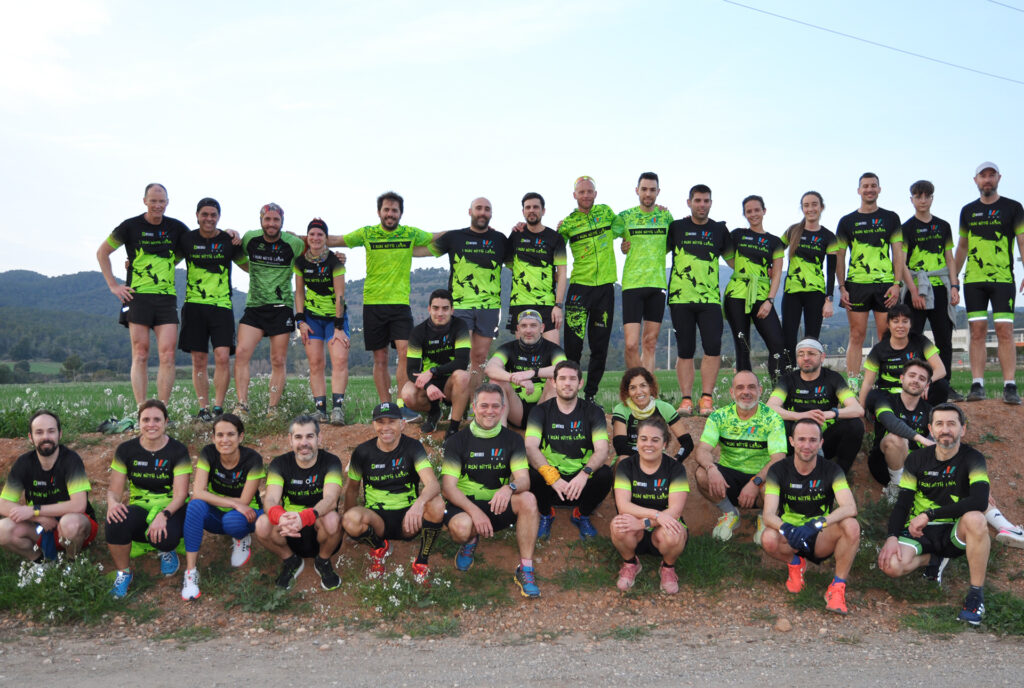 FOUNDING A RUNNING CLUB
However, Jaume Leiva has always wanted to share his sporting wisdom and his determination to succeed with other people besides professional athletes. In 2012 he founded "I run with Leiva" – a club that now has more than 150 runners, and which Jaume Leiva affectionately calls "his green wave family". It is a club made up of grassroots runners who seek enjoyment and a way of life in running. A significant part of the club's profits go to NGOs.