A new season for the Inverse Running Team, the team that tests Inverse's custom running and athletics wear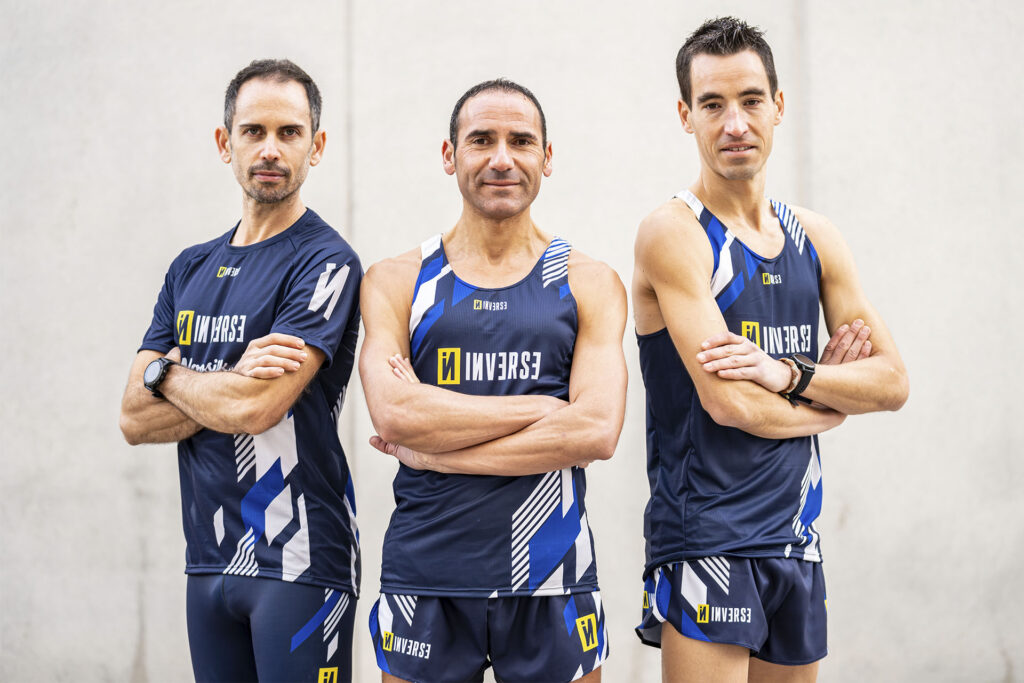 The athletes Carlos Cera, Carles Montllor and Marcos Sanza are present once again for the Inverse Running Team's new 2023 season.
In recent years, the Inverse Running Team has been a true laboratory for testing out the various ranges of personalized running and athletic wear that Inverse offers its customers.
Running – humanity's oldest sport
Running is undoubtedly humanity's oldest sport, and is therefore part of our DNA and what makes us unique as human beings. Whether we started running for survival, to flee from dangerous animals, from the enemies we were fighting with or from the various cataclysms that humanity has experienced is something that has been lost in the mists of time.
But at the same time, human beings probably discovered that we could compete healthily with other human beings by running; and even enjoy ourselves and feel good.
The first Olympic Games in the Greek city of Olympia were held in the year 776 BC. The Olympic Games were such an important event that wars and conflicts between city-states and kingdoms came to a halt while they were taking place.
That's why running is always a call for peace. It is the most effective way to combat violence in the world. And the only battles that athletes have to win are those involving their willpower and determination to succeed.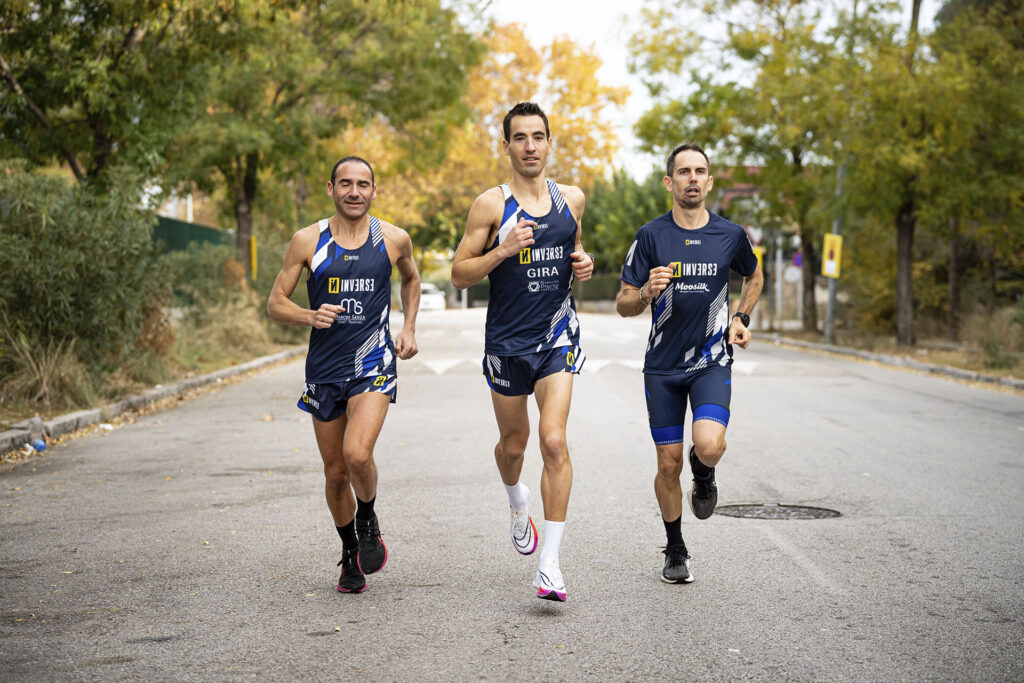 The challenge of outfitting athletes
That's why Inverse has always found it so fascinating to outfit athletes who run in the various running and athletics disciplines around the world. Given this challenge, it seemed important for Inverse to establish a team that has brought together great competitors in running and athletics for years.
A team that over the last few years has led the Inverse brand to be considered a European benchmark in the design and manufacture of custom running and athletics wear, as this team has been a true laboratory for testing and improving the design and ergonomics of all the ranges and garments that Inverse manufactures.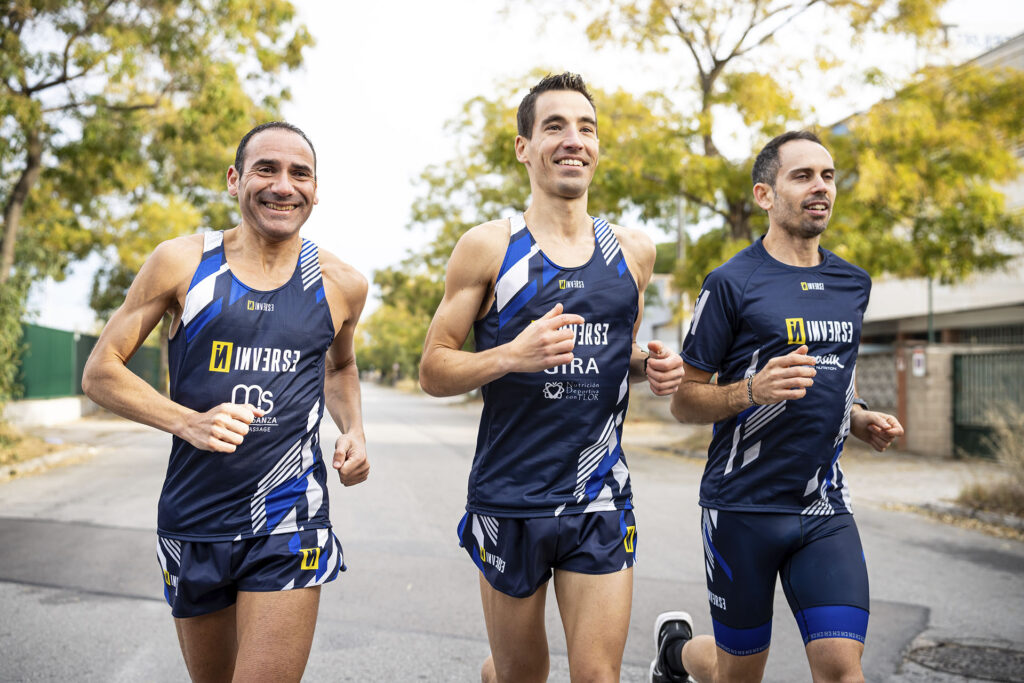 The 2023 Inverse Running Team
The members of the Inverse Running Team for the 2023 sports season are Carlos Cera, Carles Montllor and Marcos Sanza. They are three highly regarded professional athletes who have been team members in previous seasons.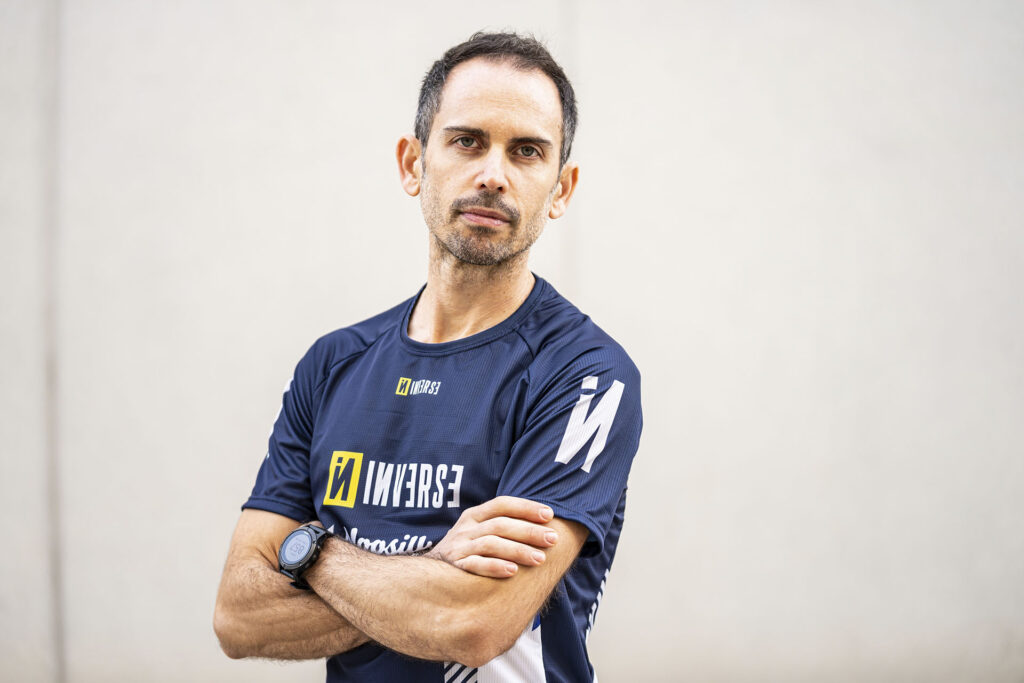 Carlos Cera is a veteran athlete from Montcada i Reixach who likes to compete in track and cross country events and even in trail running races in the mountains. In 2021, Cera won the bronze medal in the M35 category (for athletes 35-40 years old) in the 10,000 metres at the Spanish championships held in Sabadell.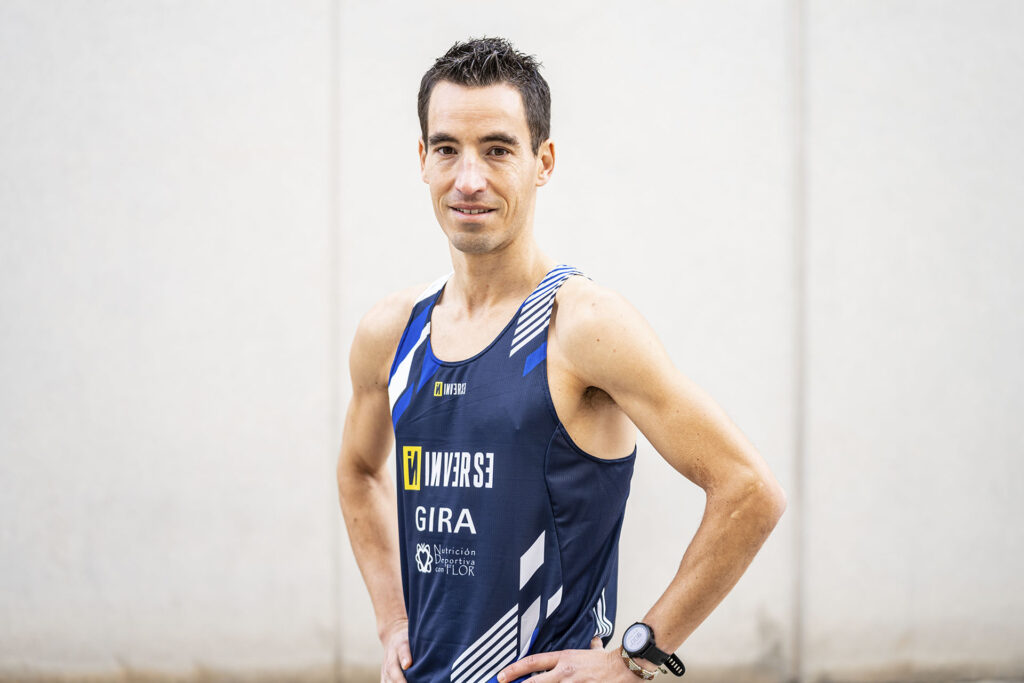 Barcelona's Carlos Montllor has excelled in his sports career in 2022. As a result, he was selected by the Royal Spanish Athletics Federation (RFEA) to take part in the European 50 km road race Championship with the Spanish senior national team. And because of his extraordinary victory in the 2022 Sitges Half Marathon.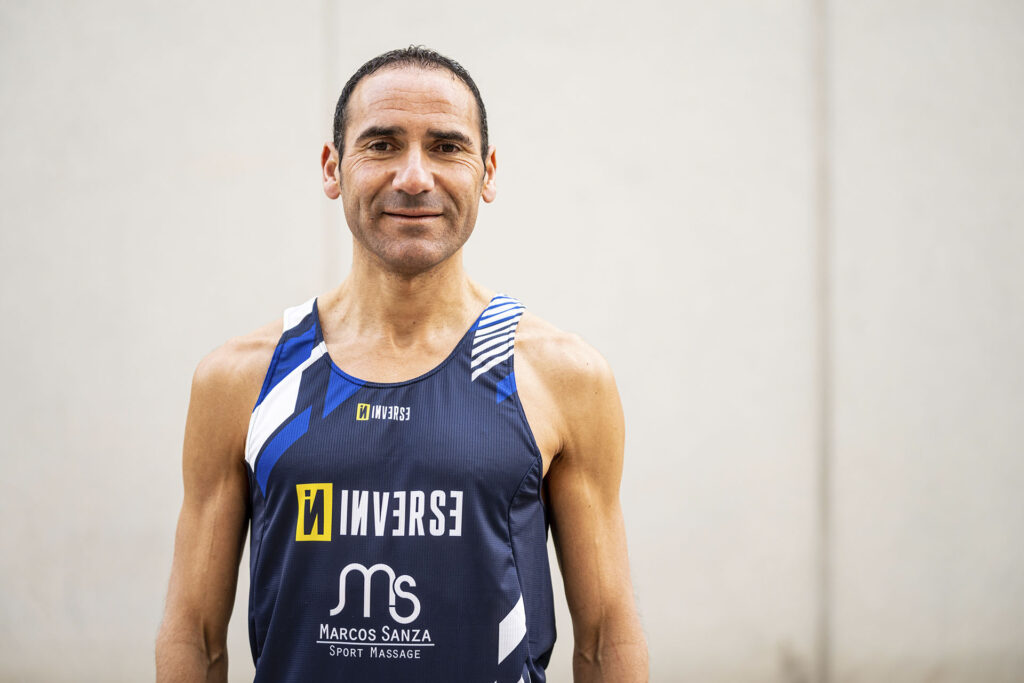 Marcos Sanza was the national coach of the Andorra athletics team for two years, until November 2022. Sanza has decided to focus on his passion to compete and opportunities to win a medal, and is a member of the Andorran athletics team that will participate in the Small States Games which will take place in Malta in 2023.
An excellent laboratory for testing Inverse clothing
The Inverse Running Team has undoubtedly been the best laboratory for testing Inverse's various ranges of custom running and athletics wear. The comments and recommendations made by these established veteran athletes are crucial for the constant improvement of Inverse garments.
Inverse offers a very comprehensive custom running wear service, with the Pulse and Kom ranges, as well as the Veloce range for athletics. This service is rounded off by custom kit design and a specific online sales platform for clubs and teams.