The middle distance triathlon world champion Sara Pérez Sala is Inverse's new ambassador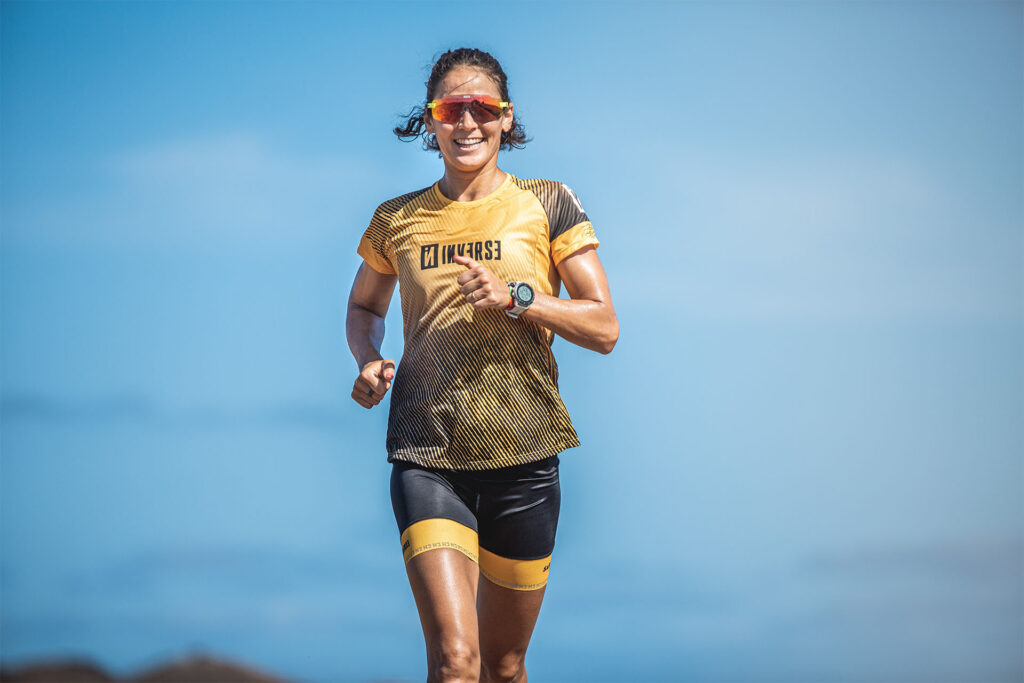 The Olympic swimmer at the Athens Olympic Games in 2014 Sara Pérez Sala was the middle distance triathlon world champion at the Samorin Challenge in 2022.
The triathlete Sara Pérez Sala was considered a swimming child prodigy when her dream of taking part in the Athens 2004 Olympic Games came true when she was just 16 years old.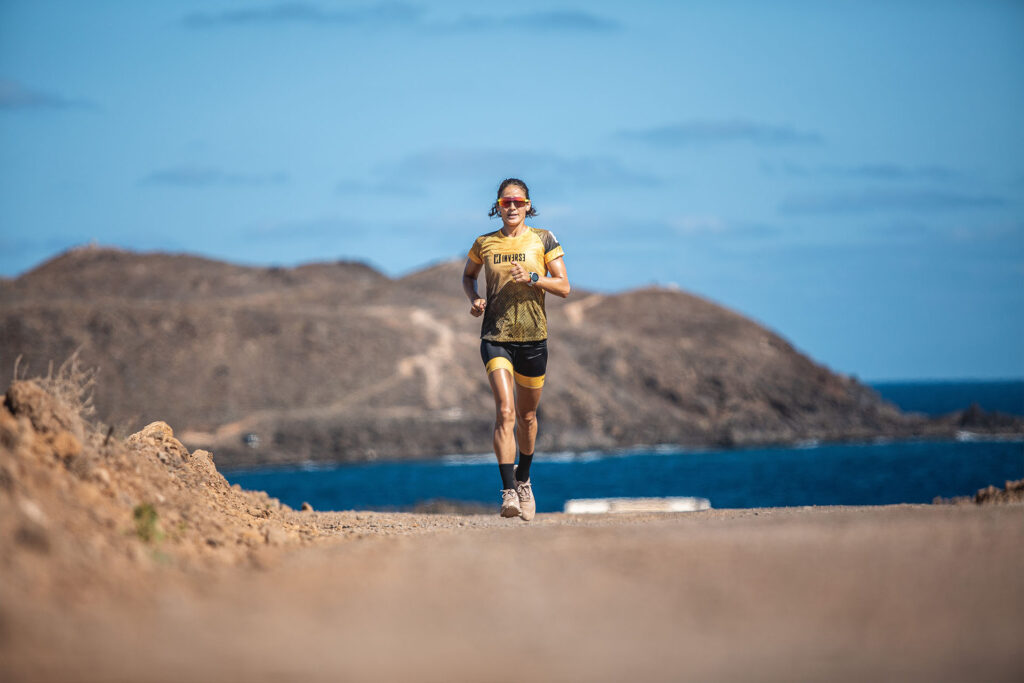 With a sports career lasting more than twenty years behind her, and making the transition from being an Olympic swimmer to being considered one of the best triathletes in the world, Sara Pérez Sala has become Inverse's new sports ambassador in the triathlon field.
The "child prodigy" of Olympic swimming at the Athens 2004 Olympic Games
When she was just 16 years old, the Barcelona triathlete Sara Pérez Sala was a member of the Spanish swimming team at the 2004 Athens Olympic Games, which achieved the magnificent result of finishing seventh in the women's 4 x 100 metres medley. In fact, she was dubbed a "child prodigy" of Olympic swimming by the sports press, since she was Spanish swimming champion when she was 15 years old.
Her involvement in the Spanish team which took part in the women's 4 × 100 m medley event also contributed to breaking the Spanish record by more than a second in the final, contributing to the best ever placing – seventh – by a Spanish women's team in this event.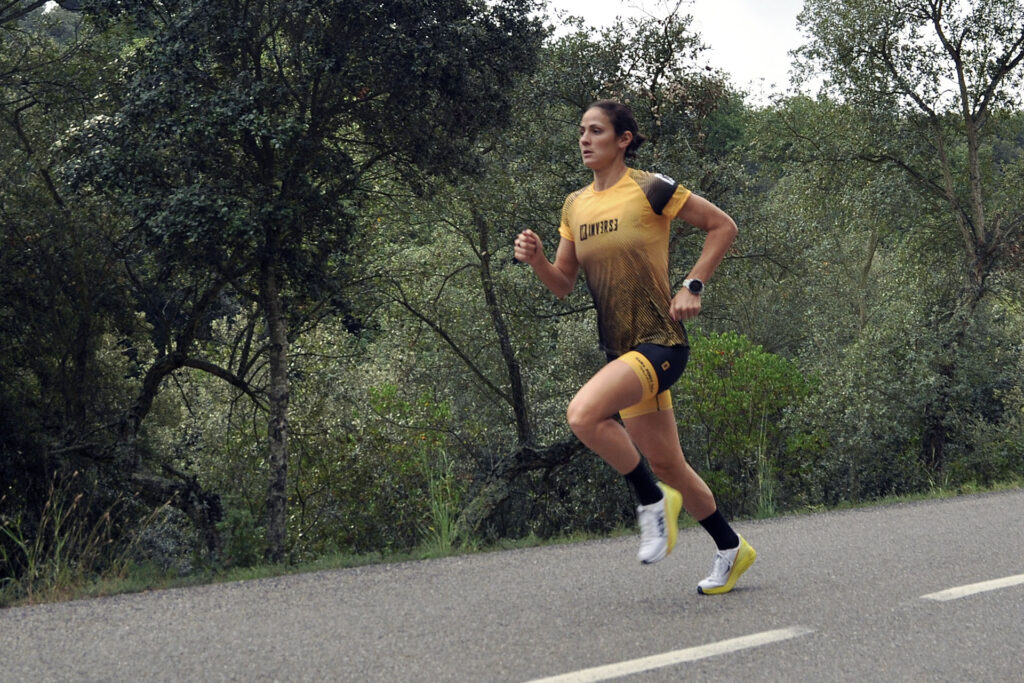 Discovering the triathlon at the "Blume"
As Sara Pérez tells us in the interesting documentary about her sports career entitled "The Value of a Dream", it was at the Blume National Centre for High Performance Sports in Madrid where she first came across triathletes and then the triathlon.
Sara was very impressed by the triathletes' constant desire to train when she and her fellow swimmers wanted to rest and take a break from training. This high performance sports centre, known to athletes as "the Blume", is home to all the bright young hopes for the Spanish triathlon; it provides a real home from home for future medallists, with 300 places for young people who dream of becoming elite athletes.
Living with and overcoming the hurdle of a disease
When Sara became a triathlete, her father Joselito Pérez dubbed her "the woman with the constant smile." And he didn't call her that for nothing; Sara always has a smile on her face despite her hard and demanding sporting life, the occasional spectacular fall in competitions that ruined her hard work preparing for them, and above all, an unpleasant illness that she suffers from which has occasionally completely overshadowed her progress in her training and competitions.
In point of fact, 2019 was a very difficult year for Sara Pérez. While suffering from a great deal of stress while balancing the demands of training sessions and her job, Sara began to have to visit the bathroom frequently, and noticed bleeding. She had to withdraw from the Spanish Triathlon Championship because she was unable to control her sphincter.
That was the trigger for Sara to consult the doctors of the Spanish Triathlon Federation and take tests, which led to a diagnosis of ulcerative colitis, a chronic inflammatory bowel disease. As Sara points out, "it's a disease in which you can have one episode every ten years, or ten episodes every year." It is a disease that means you always have to be near a bathroom.
Thanks to the medical treatments she received and her tenacity and resilience, Sara has gradually taken control of her illness, which is very difficult to reconcile with sport in general, and especially so for a professional triathlete.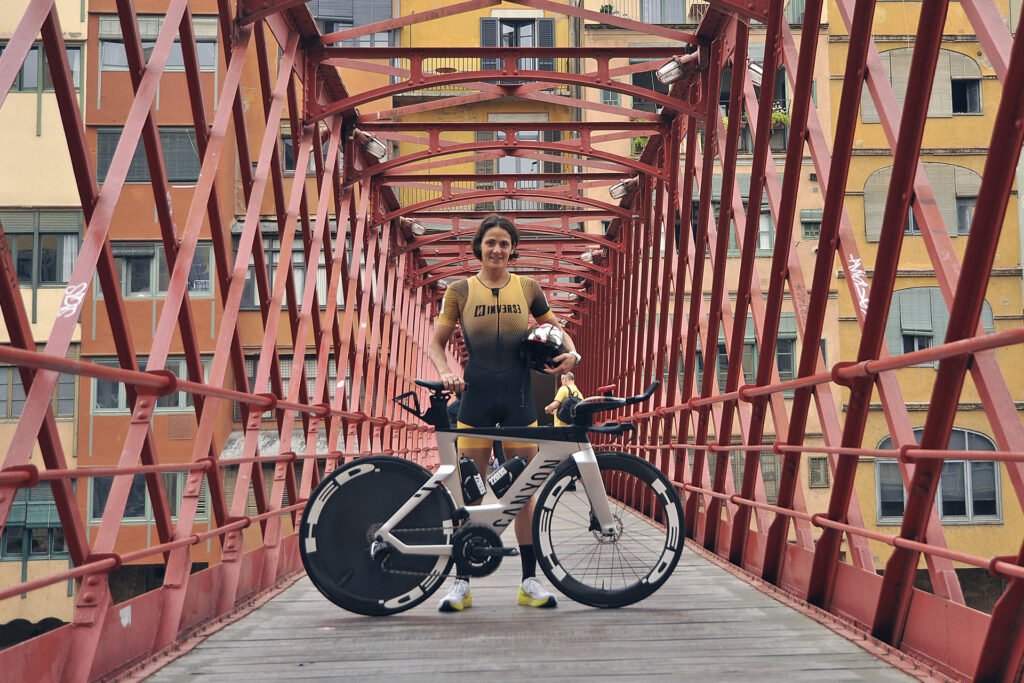 Middle distance triathlon world champion
After an absolutely perfect race, Sara was proclaimed the Challenge Family middle distance triathlon world champion in May 2022, after winning the event in Samorin (Slovakia) with a time of just over 4 hours. And that came after another magnificent victory in the Anfi Challenge in Mogán on the island of Gran Canaria in April 2022.
After an epic struggle with a hard fought first place finish in The Championship with the renowned triathletes Emma Pallant-Browne and Lucy Bryham, Sara Pérez won the race in Samorin, and has now become one of the next leading middle distance triathletes competing on the international circuit.
The icing on the cake to end 2022
In December 2022, Sara Pérez Sala achieved a brilliant second place in the Clash Daytona in Florida (United States). The magnificent silver medal brought a fantastic year to an end after a difficult time.
After an initial participation in Clash Daytona 2021, when she was unable to finish, and the Clash Miami earlier this year, which she was also unable to finish due to falling off her bike while she was leading the race, Sara Pérez arrived at the Clash Daytona 2022 with a strong desire and motivation to even things out and benefit from all the hard work she had done in her training.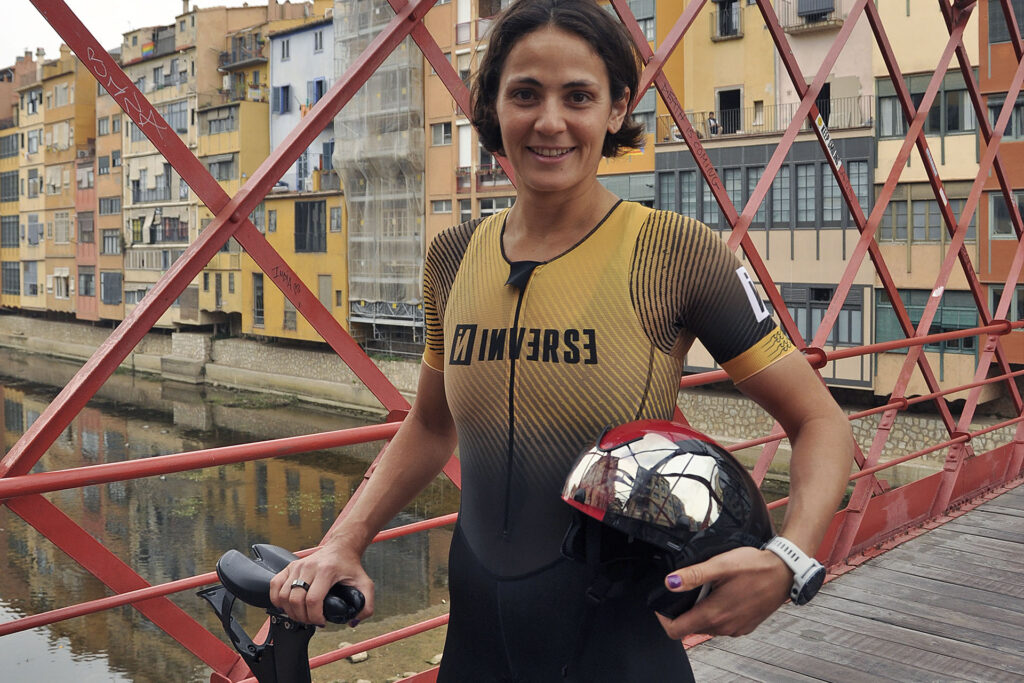 Sara Pérez, Inverse's new ambassador
Sara Pérez concluded a marvellous year, and she wants to take a further step forward in 2023 by joining the Inverse family. She will be a member of the Inverse triathlon team, with other triathletes renowned in Spain and internationally.
The great results that shot her to twenty-second place in the PTO ranking in 2022 means she is taking part in two major triathlon events with a million dollars of prize money: The Canadian Open and the US Open.
Sara Pérez Sala's goals for 2023 include returning to the podium in The Championship, taking part in "First Off The Bike" and climbing to twentieth place in the international ranking.
Sara will also be working with Inverse on the design and improvement of Inverse's triathlon suits for female triathletes, and testing out new patterns, fabrics and finishes in its ranges of custom triathlon wear.