Mar Hernández. Beating cancer by cycling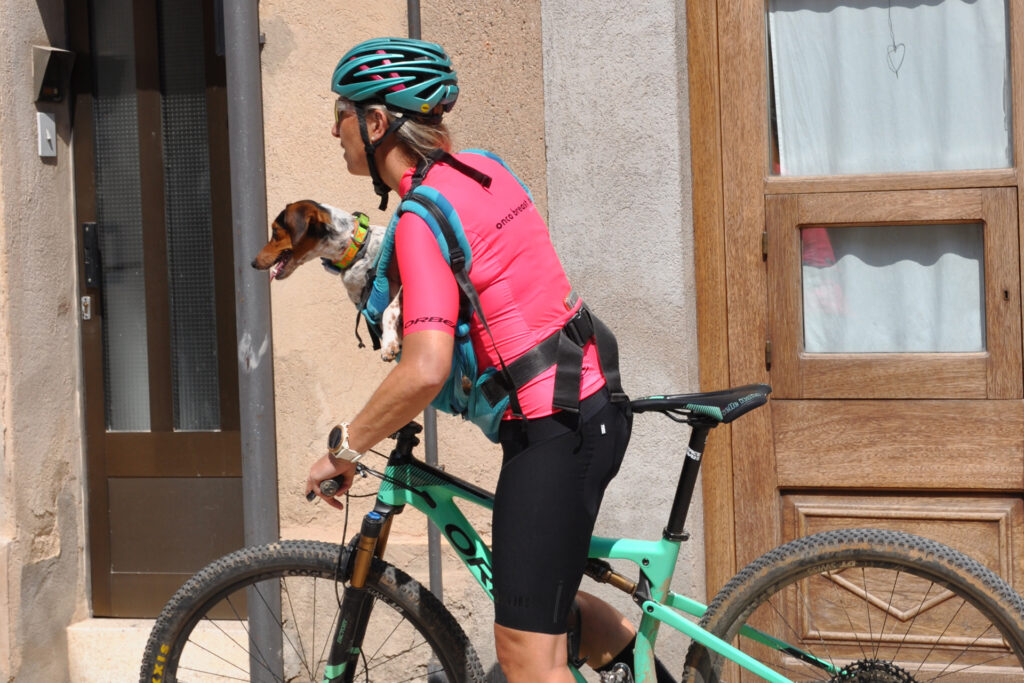 Cycling can also be a means to help overcome breast cancer. This is evident in the experience of the sculptor and cyclist Mar Hernández.
Mar Hernández discovered her passion for cycling when she was thirty-six years old after receiving the bad news that she had been diagnosed with breast cancer.
After overcoming a second cancer diagnosis when she was forty-one, Mar Hernández went on to participate twice in the Titan Desert event, one of the world's toughest MTB cycling races.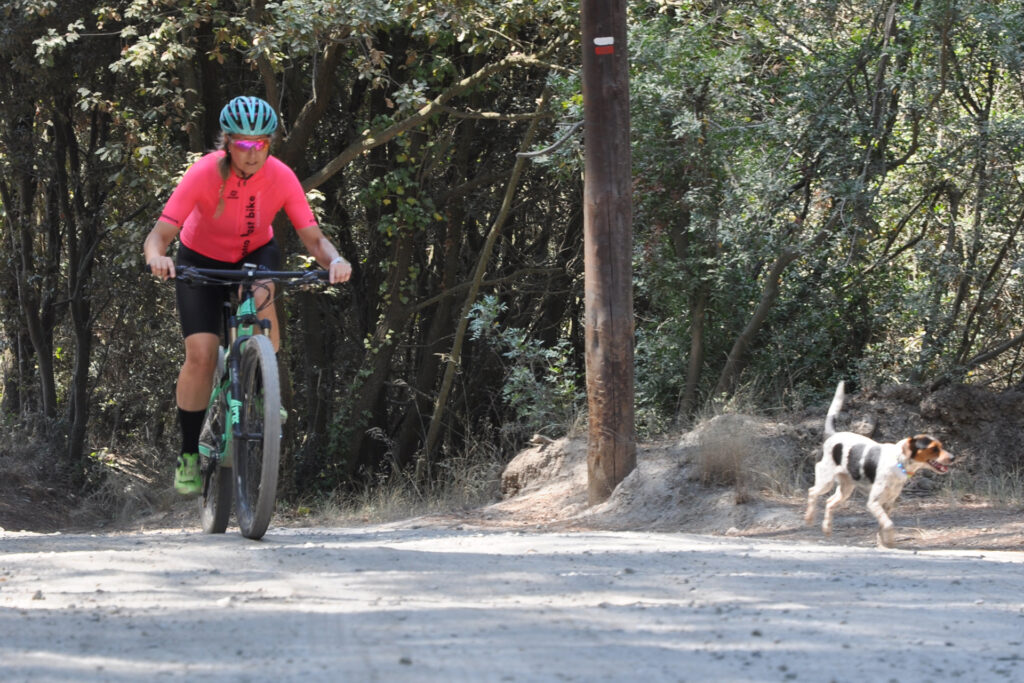 Everyone has a reason to cycle. Sport in general and cycling in particular have been found to be an effective weapon for physically and mentally overcoming bad experiences that we may have in our lives, such as suffering from a serious illness.
THE FIRST BREAST CANCER DIAGNOSIS
Mar Hernández, a graduate in Fine Arts, is a sculptor. She was given a mountain bike a few months before she was diagnosed with breast cancer when she was thirty-six years old. Cycling helped her channel the fears created by her medical outlook, and to cope with the feelings of powerlessness and anger inspired by her new situation.
Mar Hernández learned to improve her fitness and technique by cycling daily while she was undergoing radiation treatment after her surgery. Riding her bike transformed her and helped to mentally overcome the major hurdle involved in overcoming cancer and made her feel motivated to meet new challenges.
THE SECOND BREAST CANCER DIAGNOSIS
What Mar Hernández didn't know was that these new challenges were not only going to be in the sports sphere. After beating cancer the first time around, she was diagnosed with cancer once again when she was forty-one. This happened at a time when she felt able to cope with the most demanding MTB events. When she received her second diagnosis, Mar was preparing for the Monegros MTB Marathon, and was thinking about taking part in one of the world's toughest events, the Titan Desert.
But thanks to cycling, Mar Hernández was much stronger, both physically and psychologically; and she knew right away how to approach the new situation with a more positive attitude. And together with the medical team that was treating her, she came to the conclusion that she had to go to the operating theatre once again, to have a double mastectomy involving the removal of both of her breasts. The surgery was performed two days before she entered as a "finisher" for the Monegros Marathon.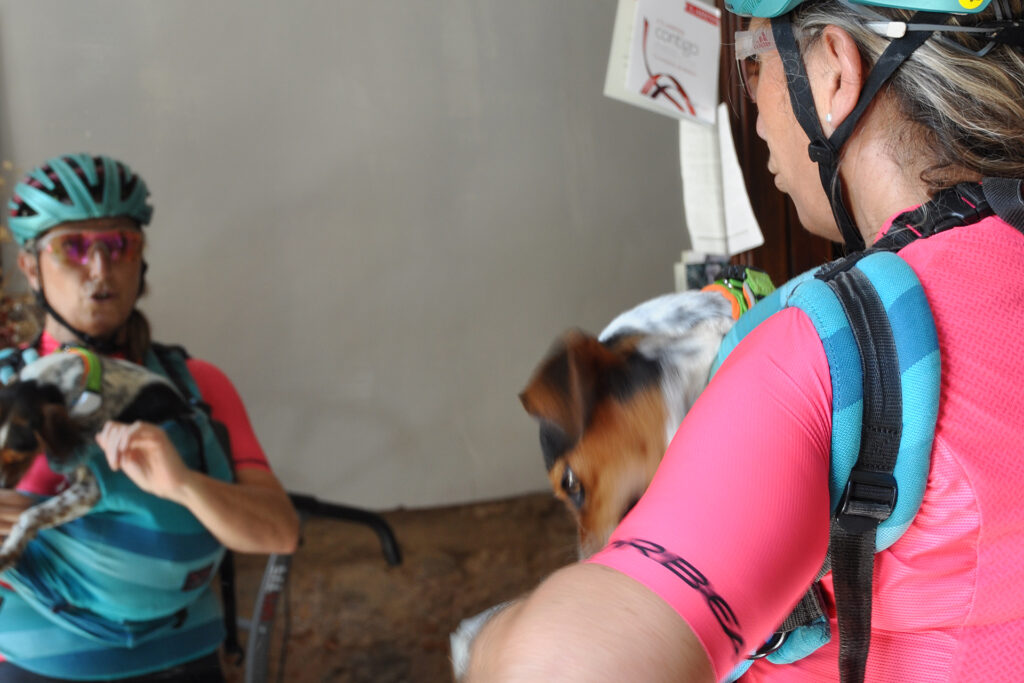 CYCLING HELPED HER GET THROUGH CHEMOTHERAPY
Mar Hernández had to undergo six months of chemotherapy treatment after the double mastectomy. She thought of the chemotherapy sessions as an endurance stage of an MTB event; and between each session, she would ride her bike to build up her strength again for the next stage. Her defences were not weakened – on the contrary, they remained strong, and the doctors even confirmed that they had risen during her treatment.
After finishing her chemotherapy treatment, cycling helped her efficiently eliminate the toxicity of the chemotherapy from her body and to build up her strength to continue her intense enjoyment of the routes in the cycling trips and excursions in which she took part.
PLASTIC BREAST RECONSTRUCTION
Mar Hernández decided to have a plastic reconstruction of both her breasts. As has happened to many women, she separated from her partner during the process after he was unable to overcome the mental block and rejection involved in an intimate vision of her body's new reality.
In order to overcome this new situation, Mar decided to take on a major challenge within her growing passion for cycling which she had not given up even in at her lowest points. In 2015 and 2016 she took part twice in the Titan Desert, a tough endurance race through the Moroccan desert which lasts several days.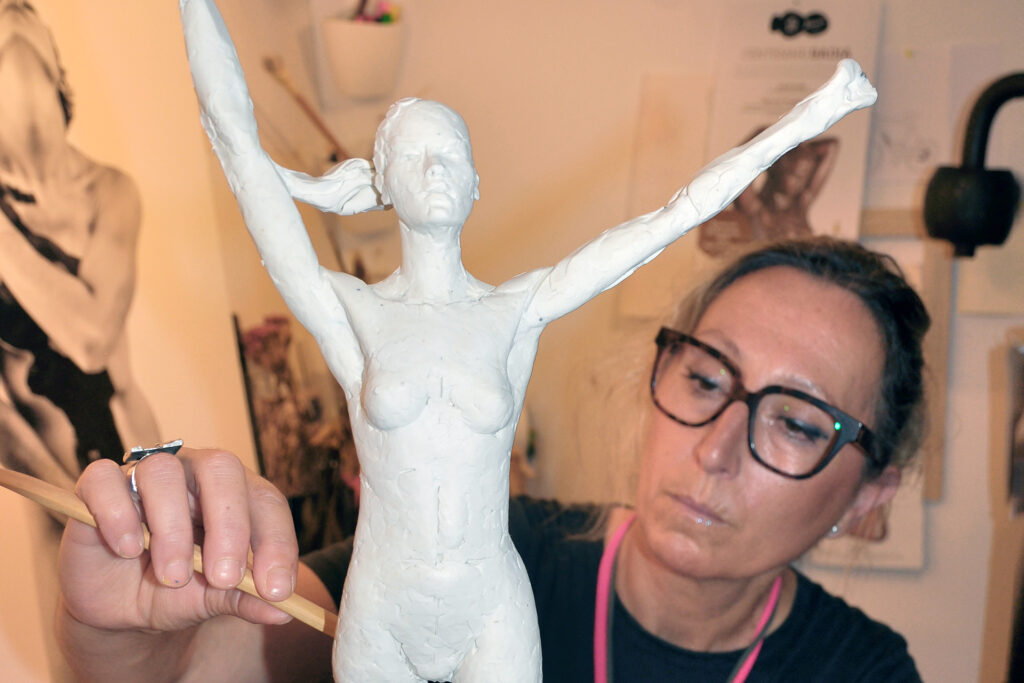 THE "SCULPTED IDENTITY" PROJECT
Mar Hernández's other great passion is art. As an artist, she has organised the artistic and photographic "Sculpted Identity" project which arose from her need to "give a shape to the entire process I have experienced and what is waiting for me" to artistically express her personal experience of the disease. It is a project that is "parallel to her life, which continues by also becoming a lecture that I give and that has become a leitmotif" that allows her to help other women who have been going through the same process with the disease.
As a sculptor by profession and vocation, Mar Hernández has seen how she has suddenly been sculpted through the plastic reconstruction of her breasts, which the same thing as she has always done with her works. However, this time she is not the one who is taking measurements and providing the human figure – she is the model in the magnificent photographs by Jordi Serra and the artistic direction by Helena Pielias.
In this exhibition, Mar Hernández wanted to send the powerful message that beauty is always possible. This is also the case after all the radiotherapy, chemotherapy and surgery, thanks to the miracle of aesthetic reconstruction. The exhibition is divided into three sections: illness, cycling as a resource to overcome it, and the restoration of femininity.
Mar feels very proud that thanks to her experience with cycling she is helping other people "who didn't dare to do sports while having cancer treatment due to fear or misinformation."