"The feeling" – the new SUMMER 23′ collection to capture the emotion of cycling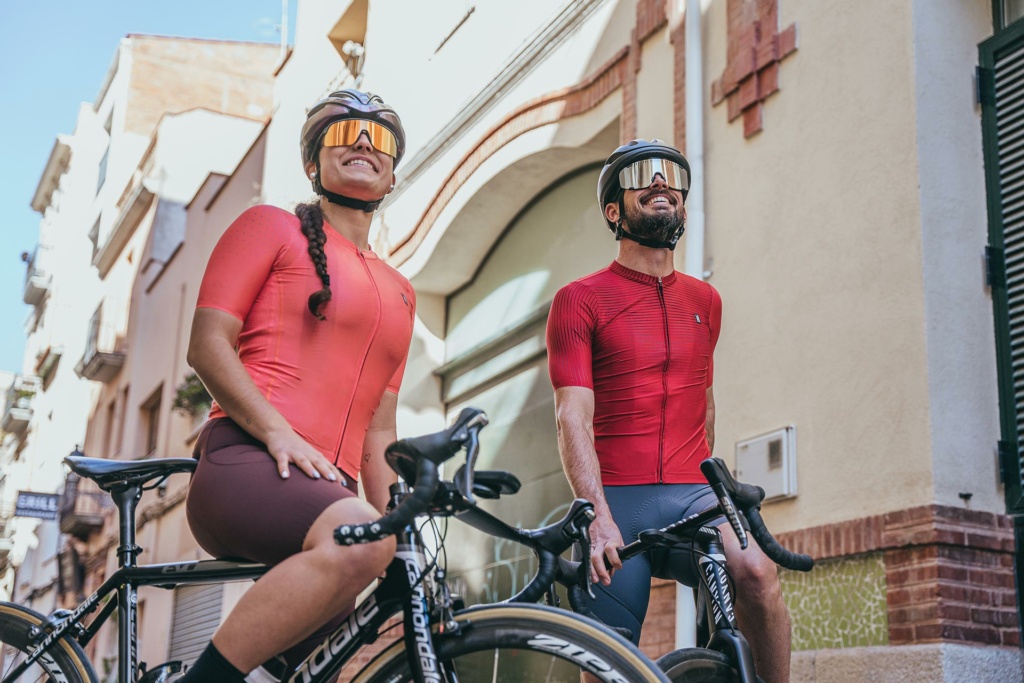 The campaign's slogan of "The feeling" for the new spring-summer cycling collection recalls the emotional attachment that the comfort and aesthetic identity of our cycling garments can sometimes inspire in us.
The new SUMMER 23′ collection has been designed by the R+D department at Inverse based on the question of whether it is possible to have an emotional connection with your jersey or bib shorts.
"Being attached" to our cycling wear or to sportswear in general may seem to be very materialistic. Having "feelings" or emotional attachment to clothes as if they were a living being or a person is not generally possible. However, clothes can evoke specific emotions or feelings, which may be either positive or negative.
Who hasn't told themselves how much "I love this piece of clothing" at one point or another? Some cyclists may feel more confident when they're wearing a particular type of jersey or bib shorts, while others may feel uncomfortable or embarrassed wearing the same garments. A jersey or pair of bib shorts can also bring back memories or emotions associated with particular events or experiences.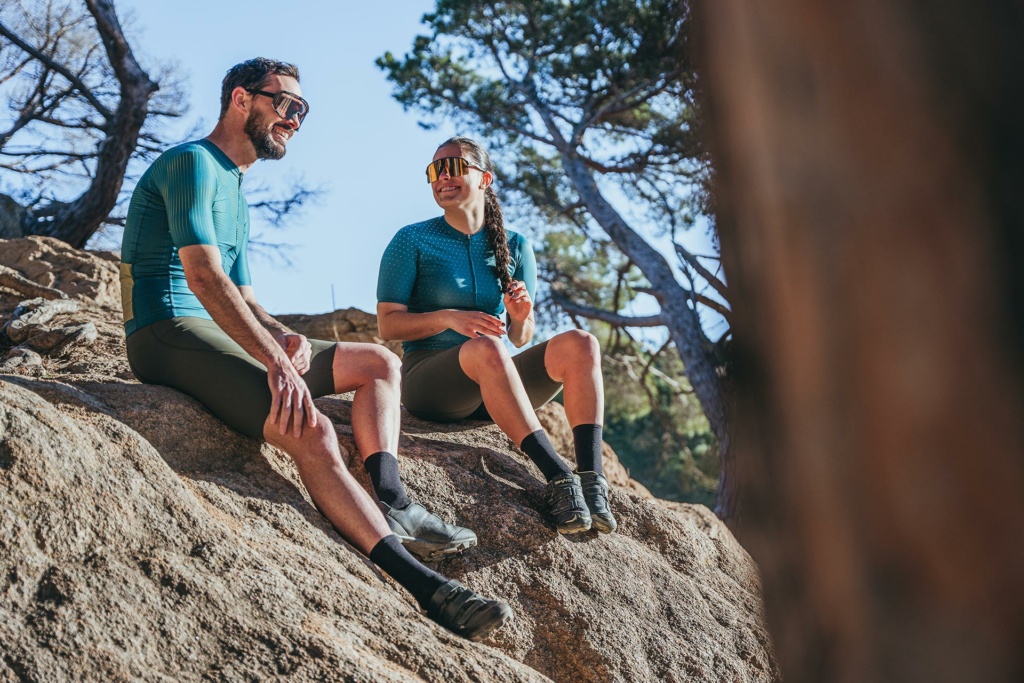 Is it possible to have an emotional connection with your jersey or bib shorts?
Yes, it's possible to have emotional or affectionate feelings towards a particular jersey or bib shorts. Sportswear can make us feel comfortable, confident, motivated and in tune with our physical exercise. It can also evoke emotions associated with our favourite sports, such as cycling, and elite teams and athletes.
Some people may also feel an emotional attachment to their favourite piece of sportswear, such the jersey worn by their favourite cycling team, or their country's national team, or a pair of shorts they wore during a special race. This garment may have sentimental or symbolic value for them, and they may feel an emotional connection to it.
We believe that with the new SUMMER 23′ collection of cycling wear, we have created "The feeling" that each different cyclist experiences with their jerseys or bib shorts. And although sportswear is not a living thing, it can certainly have an emotional impact on us, and be an important part of our daily cycling routine and our own personal identity.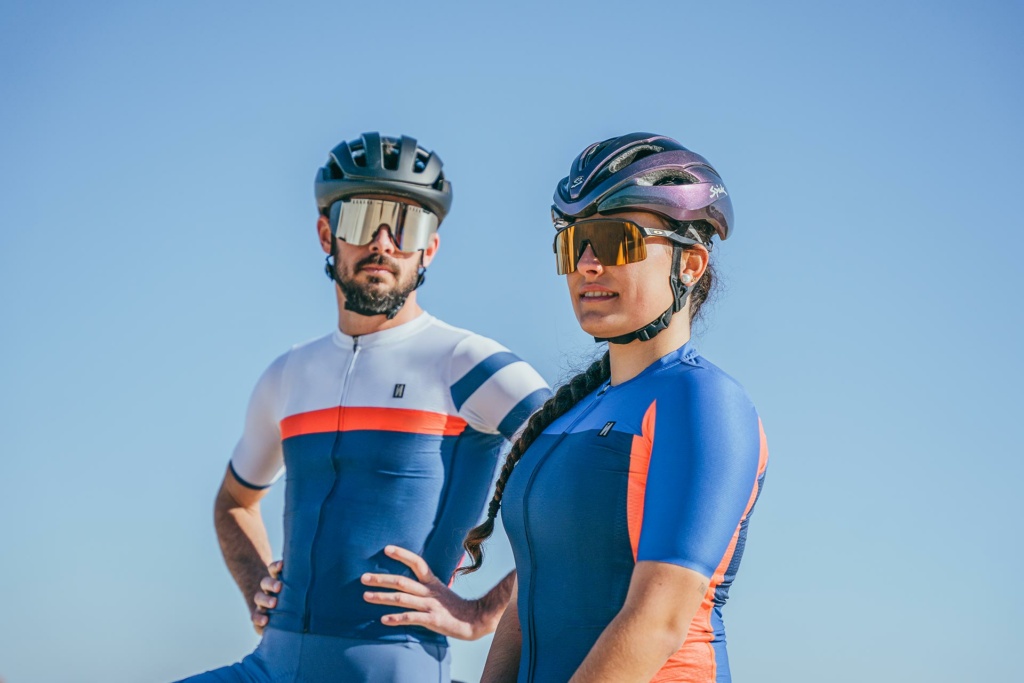 A new collection that is in tune with your cycling activities and style.
Inverse's R+D department set itself a major challenge with the new SUMMER 23' cycling wear collection: to connect the emotions of each cyclist with their jersey and bib shorts. The result is its creation and design of new ranges that provide creativity, colour and practicality.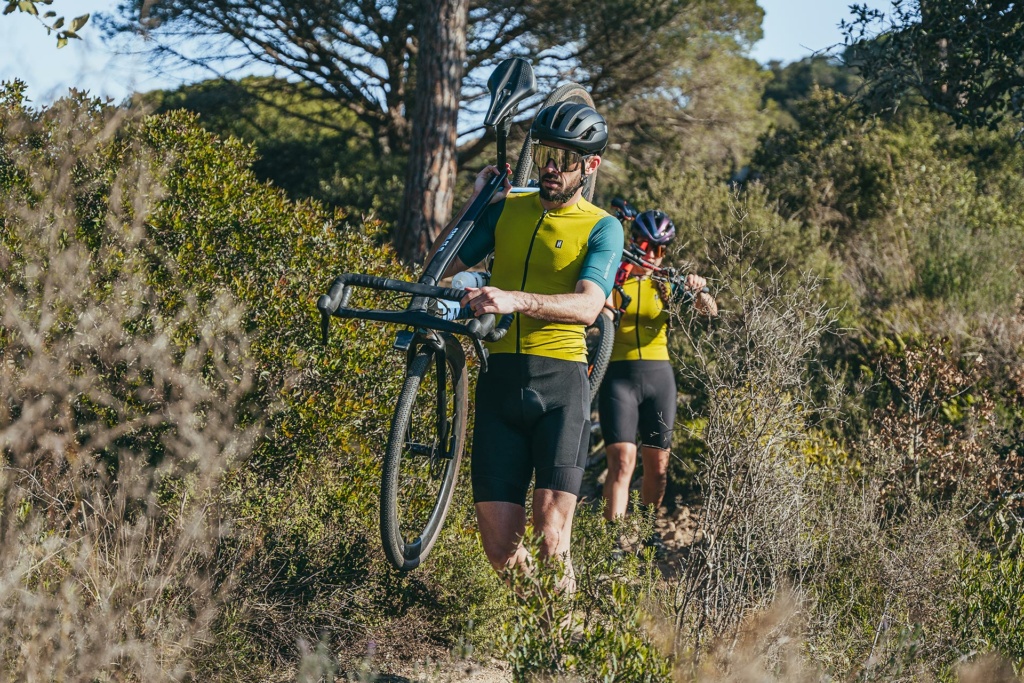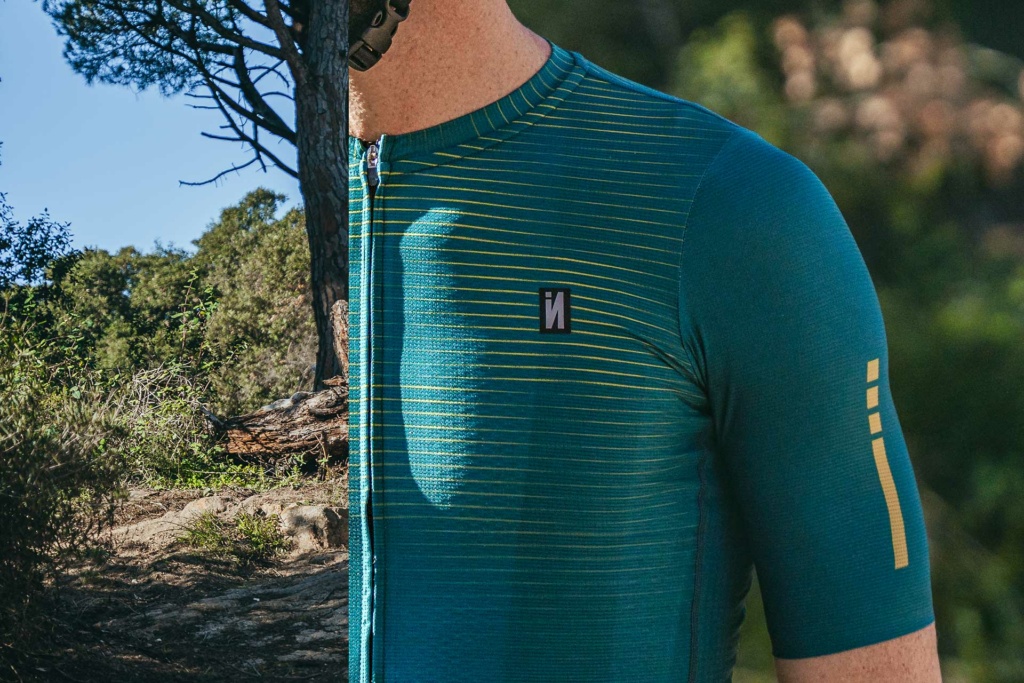 Touches to make you feel more comfortable and motivated
You're going to feel so comfortable and confident with the ranges in the new SUMMER 23′ cycling wear collection that your desire and motivation are sure to increase so that you enjoy cycling like never before. You can't fail to be inspired by the feelings that you'll have thanks to our new finishes and details, as well the textures of our new fabrics.
All the new jerseys in the new collection include the following features as standard:
A zipped pocket and ISP (Inverse Safe Pocket) safety system to make sure you don't lose your most valuable items.
A silicone band for a tight fit that keeps your jersey very close to your body.
Reflective areas in the lower back region for enhanced visibility on the road.
Ecological dyes in the heat stamping process that guarantee that you wear garments that are environmentally friendly and long-lasting.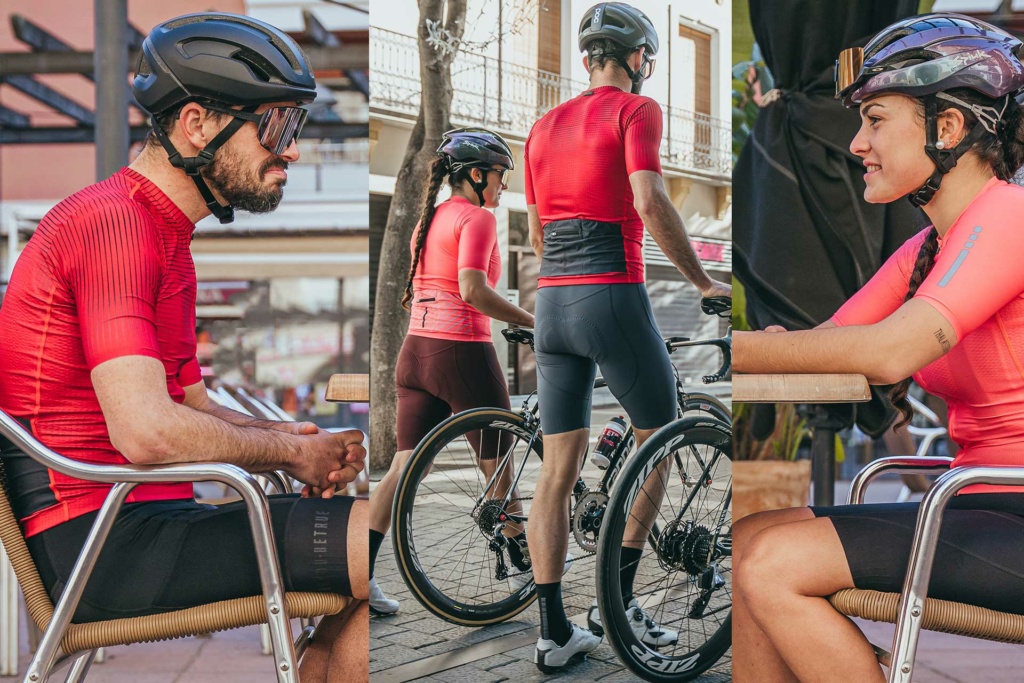 PURE – the perfect jersey for the summer
The new PURE range for both men and women will undoubtedly be the surprise package for cyclists this spring-summer. It's a jersey that becomes a super jersey for cyclists who want the best.
You could even describe it as a second skin. Its soft and pleasant touch will dazzle those seeking maximum comfort. Its lightness, elasticity and maximum breathability due to the careful combination of the textures of its three innovative fabrics (LUSH, NAK and IMBA) help wick away sweat quickly, and keep your skin cool and dry.
But there are also other unique details. This jersey's reflective features, providing greater visibility and safety, have a sparkling effect, giving them a unique iridescent look that makes it more magical and visible. And the elegance of their black colour is effectively combined with a high-quality fluorescent coloured zipper that ensures maximum visibility for the cyclist.
A collar with a one hundred percent anatomical fit prevents air from entering, and ensures maximum aerodynamics. And a zippered pocket on the side provides quick access to what you want to always have close at hand, while you're pedalling or when you stop for a rest.
GIROU – the unisex jersey for cyclists who want to a loose fit
There are many types of cyclists. Just as there are cyclists who shave their legs and those who don't, there are cyclists who want to wear a very tight jersey with a "FIT" pattern and those who prefer something looser, with a "RELAXED FIT" pattern.
The new range of GIROU unisex jerseys is the solution for cyclists who "hate" the tightness of the fabrics and definitely want the comfort of a loose fit. And loose doesn't mean compromising on the maximum comfort and freshness guaranteed by THINK and AIR fabrics in terms of guaranteed breathability.
Women cyclists now have the bib shorts they need: the new ALPHA
Inverse is launching our new ALPHA bib shorts, designed by women cyclists for women cyclists. These bib shorts ingeniously solve the problems many women experience when putting them on and taking them off quickly and comfortably. This is thanks to an ingenious easy-to-use magnetic clasp mechanism.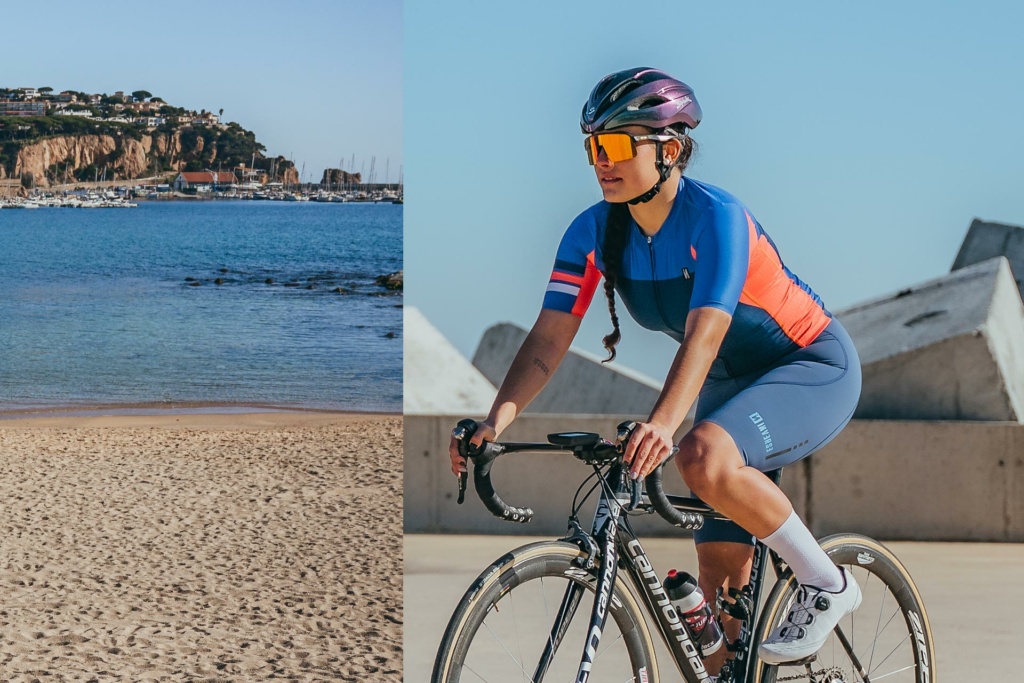 Buying Inverse cycling wear has never been so affordable
Inverse is committed to good value for money in all its sportswear. But we are also aware that we can make it even easier for cyclists to purchase our range by helping to ease the financial burden.
And what's more, Inverse offers free shipping for purchases of over €150 (European Union, except countries of the Iberian Peninsula), and guarantees delivery of your products within 1-3 days for shipments on the Iberian Peninsula. And there is a gift with purchases over €100, and a magnificent Premium gift for purchases over €200.