Inverse presents its new 2022 cycling collection at Sea Otter Europe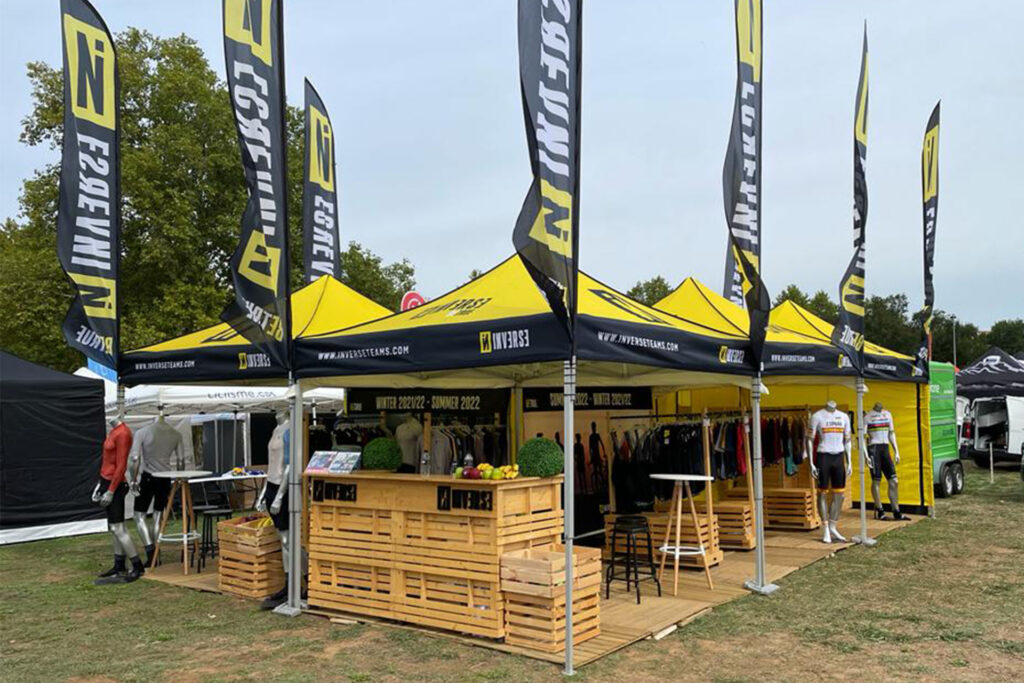 Sea Otter Europe exceeds all expectations with 45,000 visitors and a flood of visitors to the Inverse stand.
The fifth edition of the Sea Otter Europe Costa Brava-Girona Bike Show was an event that reunited cycling enthusiasts with the sport, and brought together Inverse and the company's friends and regular customers.
Sea Otter far exceeded the organiser's most optimistic forecasts, with about 45,000 visitors, who walked around the festival site in Girona over three days.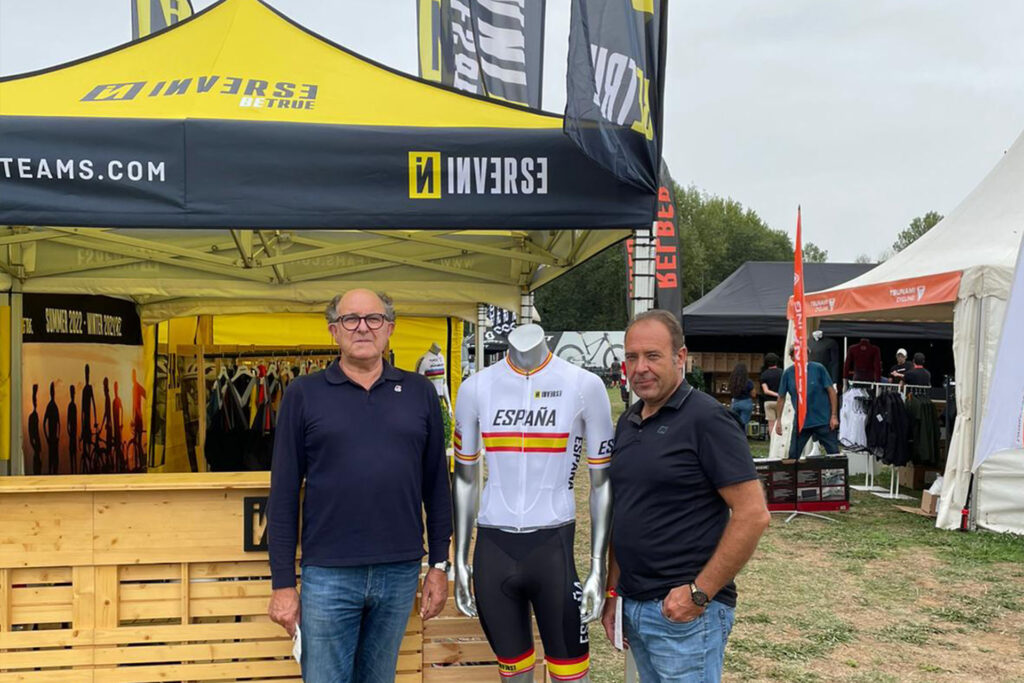 Inverse's stand at Sea Otter Europe received a huge number of visitors, who wanted to find out about and take a closer look at the new Winter 2021-2022 cycling collection, and the new 2022 spring-summer cycling collection. Great excitement and optimism surrounded the designs and finishes in the new collection.
For Inverse, Sea Otter Europe was the ideal venue setting for getting back to business and dealing directly with the public, after a year and a half of the pandemic that had led to the cancellation of most of the large fairs in the sector all over the world.
There was a unique atmosphere at this latest edition of Sea Otter Europe, which was also due to the almost 4,000 cyclists who took part in the various organised races, involving both amateur athletes and those that featured world champions, Olympic medallists and elite male and female athletes from all cycling disciplines in action.
Indeed, the mountain biker David Valero, who won the bronze medal in the Mountain Bike (MTB) event at the Tokyo 2021 Olympic Games, visited the Inverse stand to sign the Olympic jersey of the Spanish National Team, which was on display for all the visitors to see.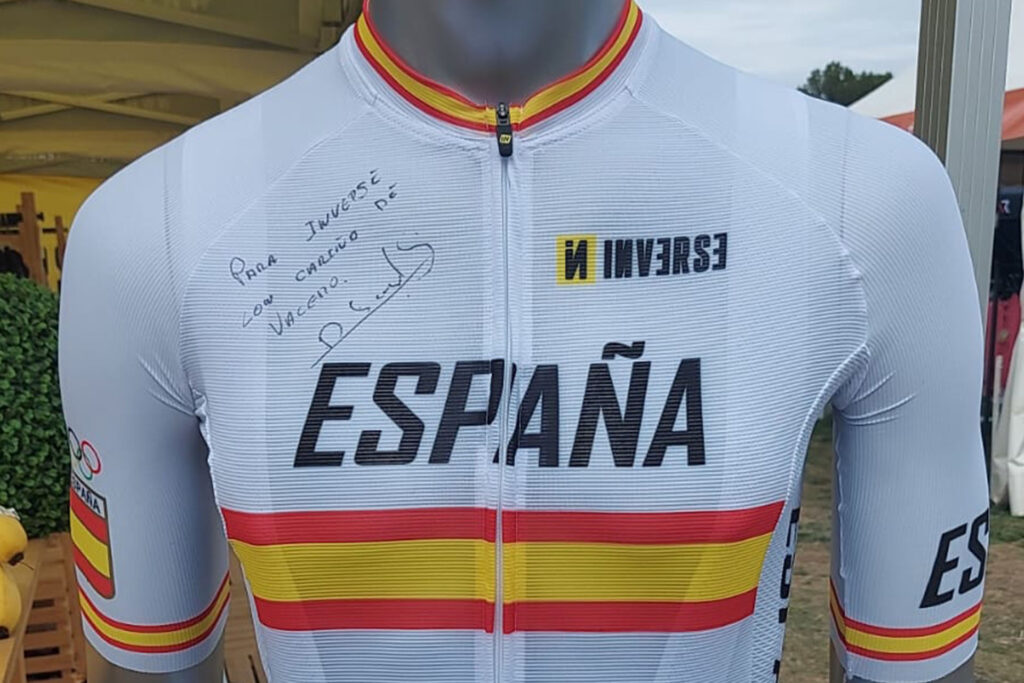 HIGH LEVEL COMPETITIONS WITH THE INVERSE HALLMARK
The final day also saw the grand final of the men's Continental Massi Super Cup, in which the Frenchman Thomas Griot of the Massi UCI Team won the bronze medal, and by doing so increased his score in the world ranking due to the event being a UCI C1 race.
The Massi UCI Team's rider Cristofer Bosque also achieved an absolute victory by in the general rankings of the International Catalan Biking Point Cup, which took place at Sea Otter Europe. Cristofer won the race for the second consecutive year, and also finished runner-up in the general rankinngs of the Massi Super Cup.
The Catalan cyclist Sandra Santanyes, representing the Catalan National Team of the Catalan Cycling Federation, also won a gold medal while wearing an Inverse outfit in the Wes Series. The Wes is the sports league of the UCI E-MTB XC World Cup (for electric mountain bikes, which also took place at Sea Otter Europe).