Discover the latest in Winter Cycling Wear: The "PURE" range from Inverse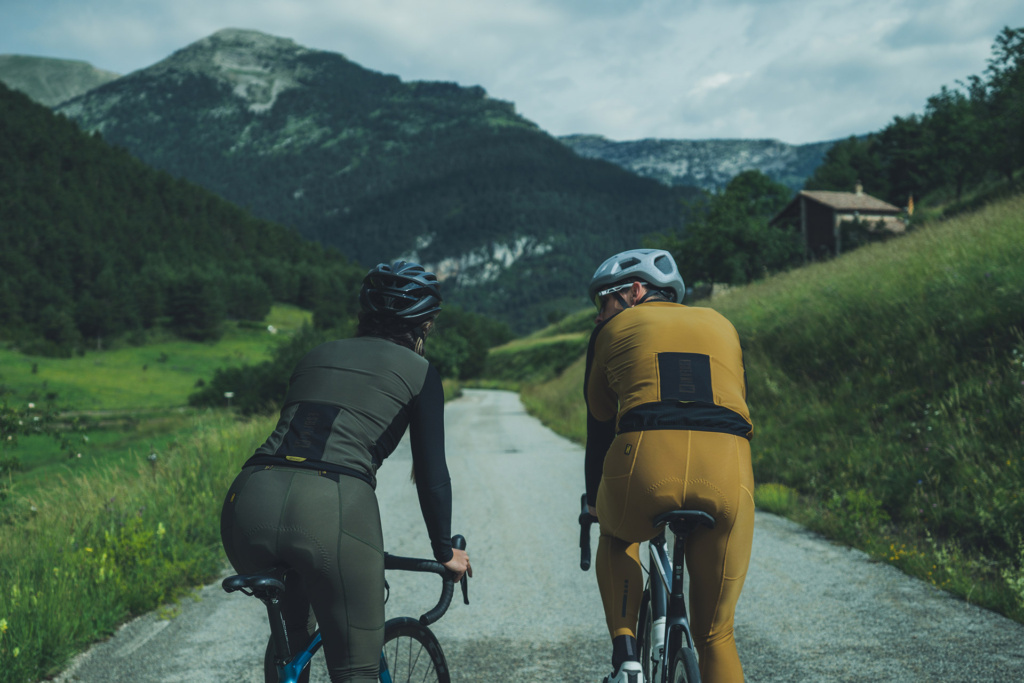 Inverse presents "PURE", its new premium range of winter cycling apparel, which is one of the innovative new additions to its Winter Revolution 23-24 collection.
With its new "PURE" range, Inverse takes a leap forward in terms of quality, comfort, elegance and design in Winter Revolution 2023-2024, its new collection of winter cycling apparel for men and women.
Giving up cycling in winter because of the cold and bad weather is no longer an excuse for staying at home, thanks to the exciting arrival of Inverse's new "PURE" range. This premium collection, which is part of the eagerly awaited Winter Revolution 2023-2024 collection, has revolutionised the world of cycling with its garments designed to maintain performance levels and comfort under the coldest conditions, and as always, with the utmost elegance.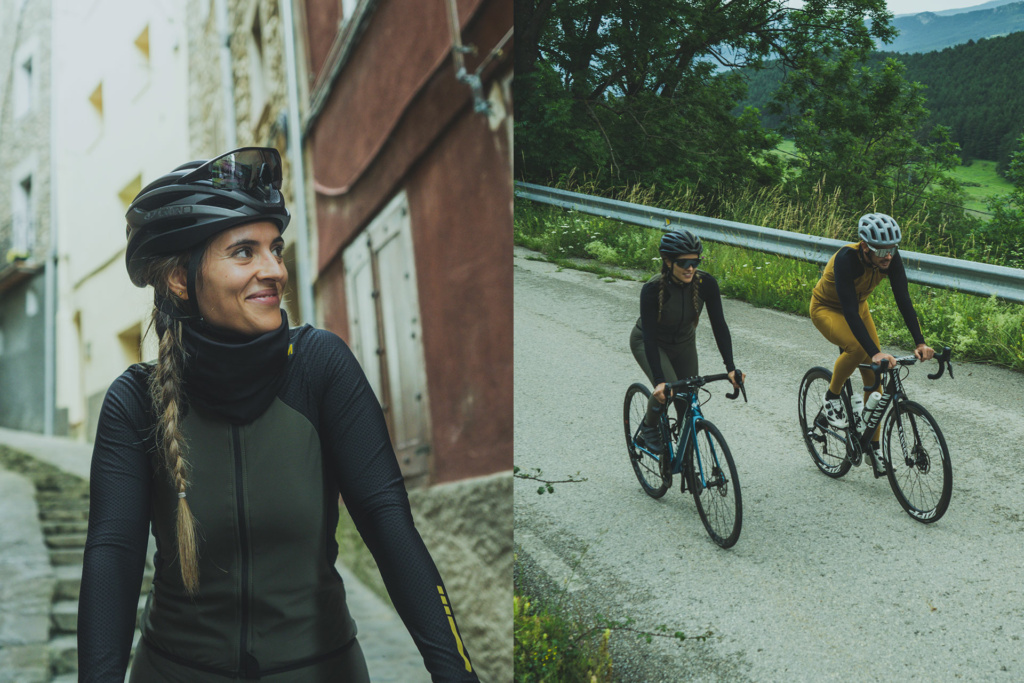 Winter without limits with "PURE" by Inverse
Inverse's "PURE" range includes the PURE FÉNIX jacket, the PURE GRAVITY long-sleeved jersey and the PURE GREX bib shorts, and is available in both a men's and women's fit. These garments have been designed to provide the perfect balance of performance, style and protection under challenging winter conditions. Here is a detailed overview of what makes the "PURE" range so exceptional: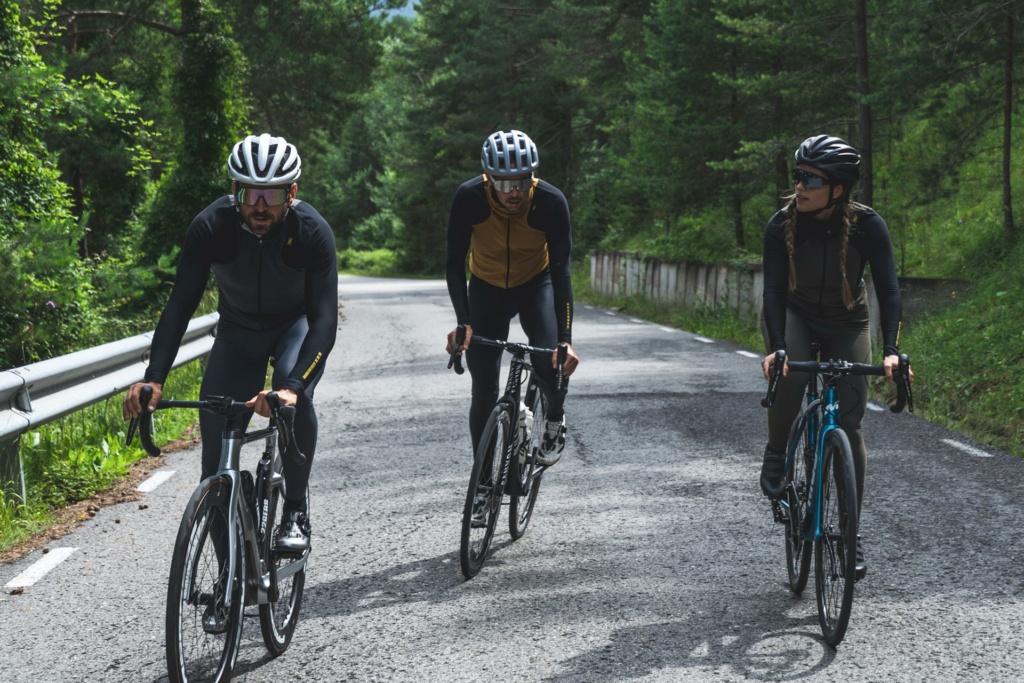 PURE FÉNIX cycling jacket
With a different pattern for men and women, the PURE FÉNIX cycling jacket is the answer to low temperatures and biting wind. It is made with a technical fabric that provides insulation from the cold and repels moisture, keeping you dry and comfortable all through your ride. Its ergonomic design adapts to your position in the saddle, and provides great mobility. It also has reflective features for enhanced visibility in conditions with limited light.
You will be struck by its elegant design as soon as you see it, and you can choose from three different colours: Black (men and women), Green (men and women), Brown (men) and Rosewood (women). It stands out due to its subtle touches in gold and a much more ergonomic and aerodynamic fit.
Everyone will be impressed by the finish of its main fabric: it is made with three layers of medium-weight technical membrane, created exclusively for Inverse, providing high levels of breathability and comfort in temperatures up to 25 ºC. Its water-repellent outer finish keeps you insulated from the wind and rain, while maintaining body heat.
There are many details about this premium cycling jacket that are worth mentioning, but features including an exclusive extra side pocket (eco-tech) for environmentally responsible cyclists to store waste make it unique. And its non-slip silicone interior ensures that the cyclist rides in relaxed comfort.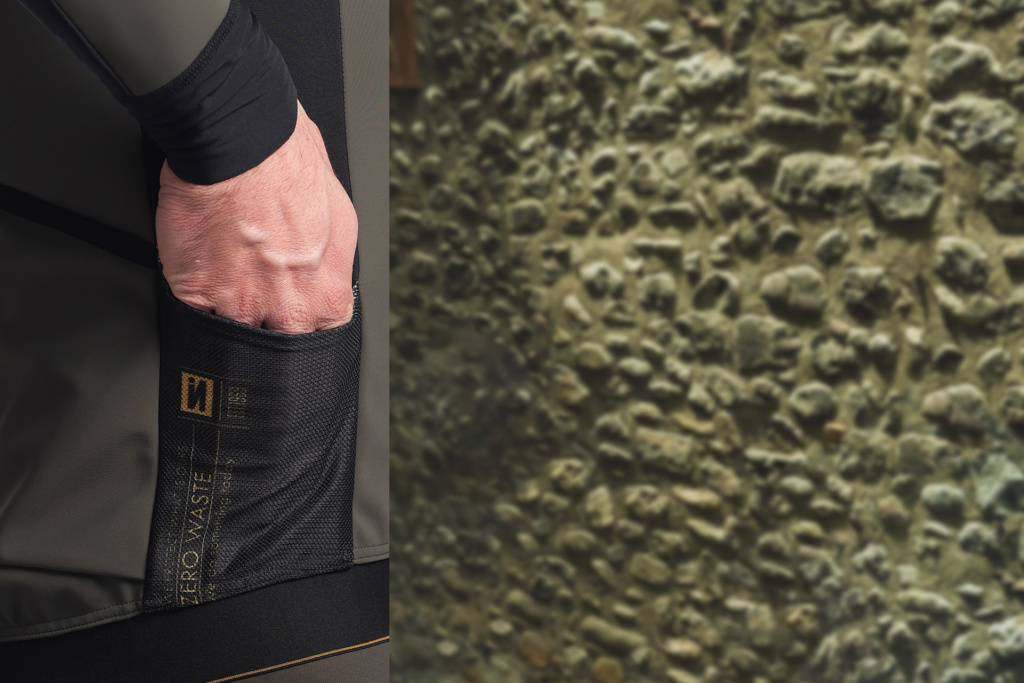 PURE GRAVITY long sleeve jersey
The PURE GRAVITY long sleeve jersey is the essential garment for keeping your body temperature perfectly balanced. A genuine thermal jersey. Its breathable fabric regulates moisture levels and temperature, keeping you warm without excessive sweating. The full front zipper provides extra ventilation.
Available in 4 elegant colours – the same for men and women – which guarantee the maximum elegance to suit all aesthetic tastes: Anthracite, Khaki, Ochre and Black. This premium jersey has more aerodynamic sleeves than conventional winter jerseys. Its finishes and high quality fabrics give you the feeling of having a real second skin and a pleasant thermal sensation.
Road safety is very important to Inverse, so this long sleeve jersey also has reflective features on the back for improved visibility on the road. It also has back pockets with an ISP (Inverse Safe Pocket) system, making it ideal for carrying your personal belongings and food in the saddle, without ever losing them thanks to its exclusive fastening system.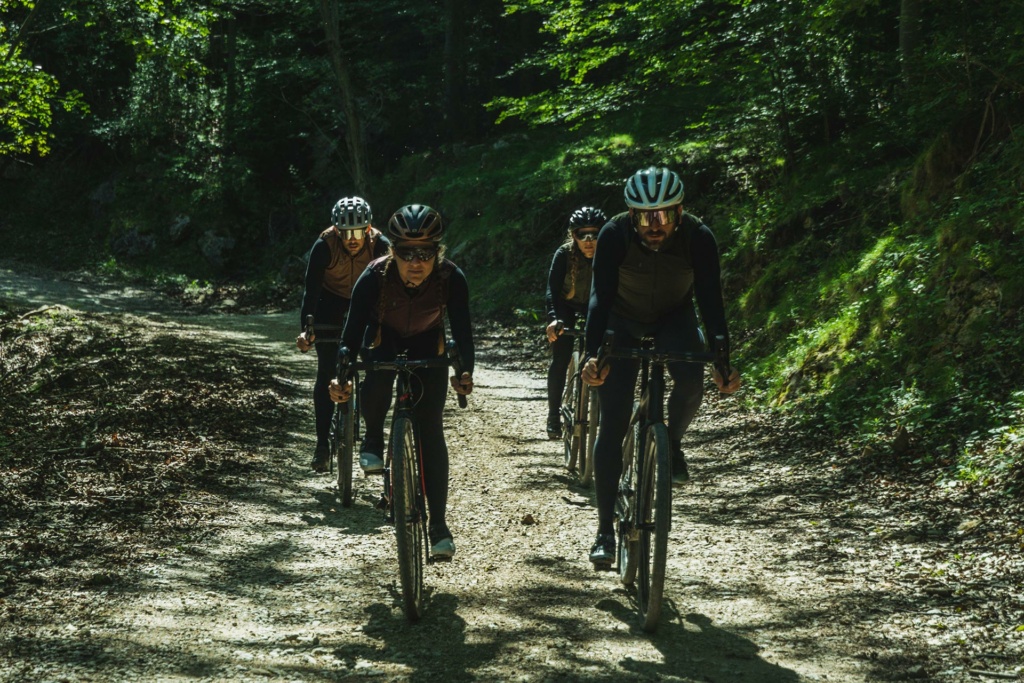 PURE GREX Long Bib Shorts
Genuine premium winter bib shorts. The PURE GREX long bib shorts provide exceptional comfort under conditions of extreme cold. Its Super Roubaix elastic thermal fabric gives you an optimal fit while providing warmth and comfort.
Do you want winter bib shorts in something other than the traditional black colour? The PURE GREX bib shorts are the answer, because they are available in 4 elegant colours – the same for men and women – guaranteeing the best aesthetic combination with the PURE GRAVITY jersey and the PURE FÉNIX jacket: Anthracite, Khaki, Ochre and Black.
The visibility of these bib shorts and with it the cyclist's road safety is ensured by a reflective feature on the back that effectively reflects the light from vehicles on the road.

And a special mention for the most important feature in the comfort of bib shorts: PURE GREX is equipped with our exclusive ECOLOGICAL NICE chamois pad in three densities by Elastic Interface that will effectively adapt to your anatomy and pedalling style.
Winter Cycling with Style and Maximum Performance
In addition to its industry-leading functionality, Inverse's "PURE" range is also undoubtedly outstanding because of its sleek, modern style. These garments are available in a variety of colours, and the designs mean you can stay fashionable while conquering the winter roads.
If you're looking to take your winter cycling experience to the next level, look no further than Inverse's "PURE" range. These high quality garments will not only keep you comfortable under the coldest conditions, but will also help you achieve your performance goals.
Get ready for an epic winter season with Inverse's "PURE" range! Find your style, keep comfortable and enjoy every ride, no matter what the weather. Take advantage of Inverse's 2023-2024 winter revolution and brave the colder seasons with confidence.
---