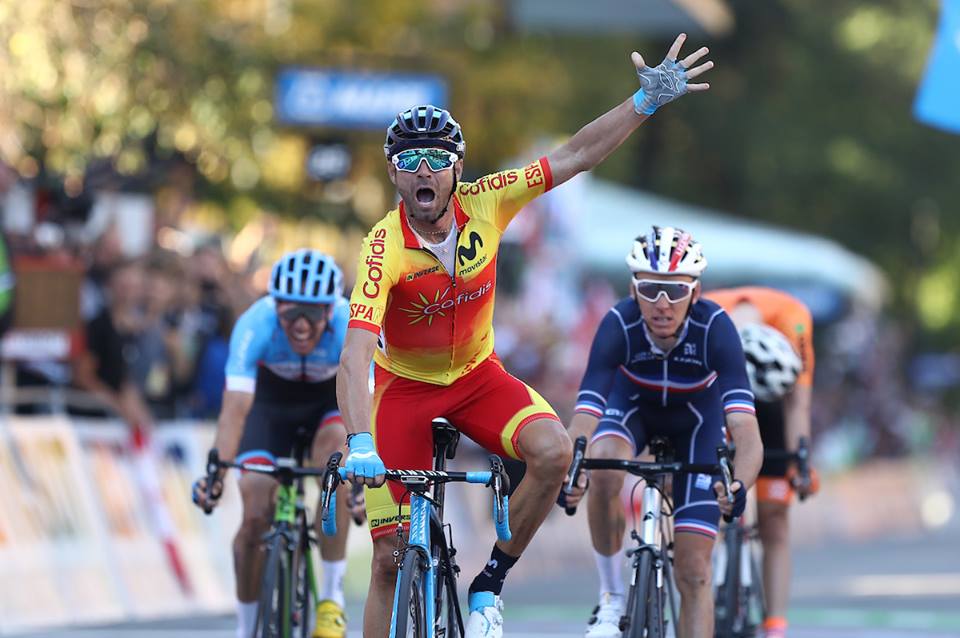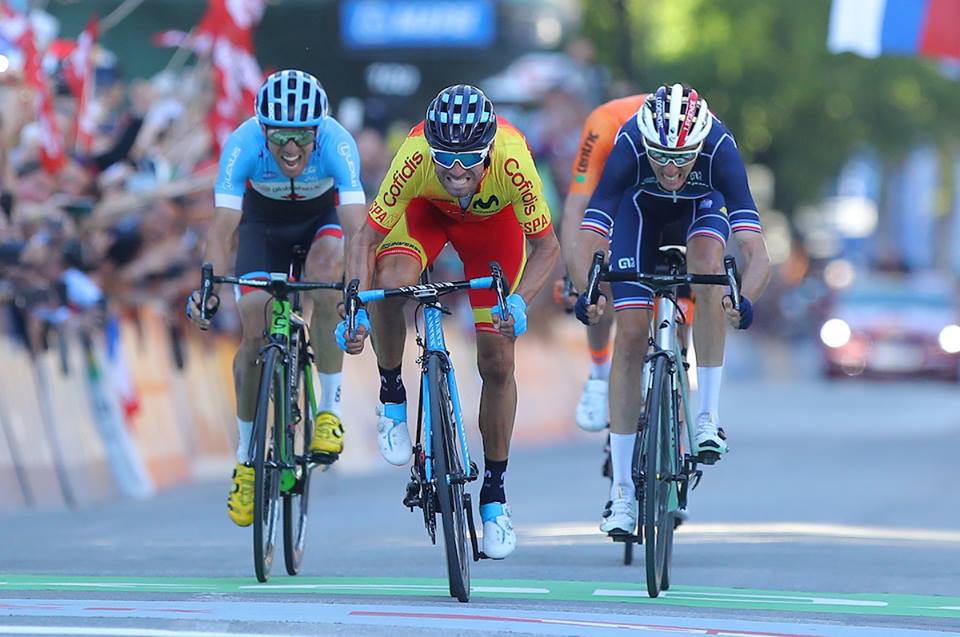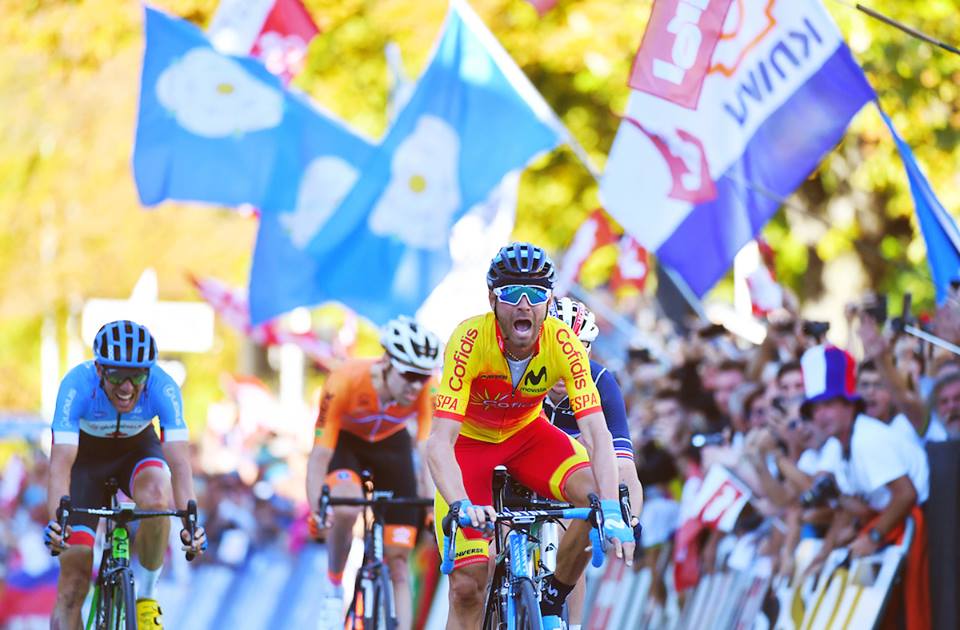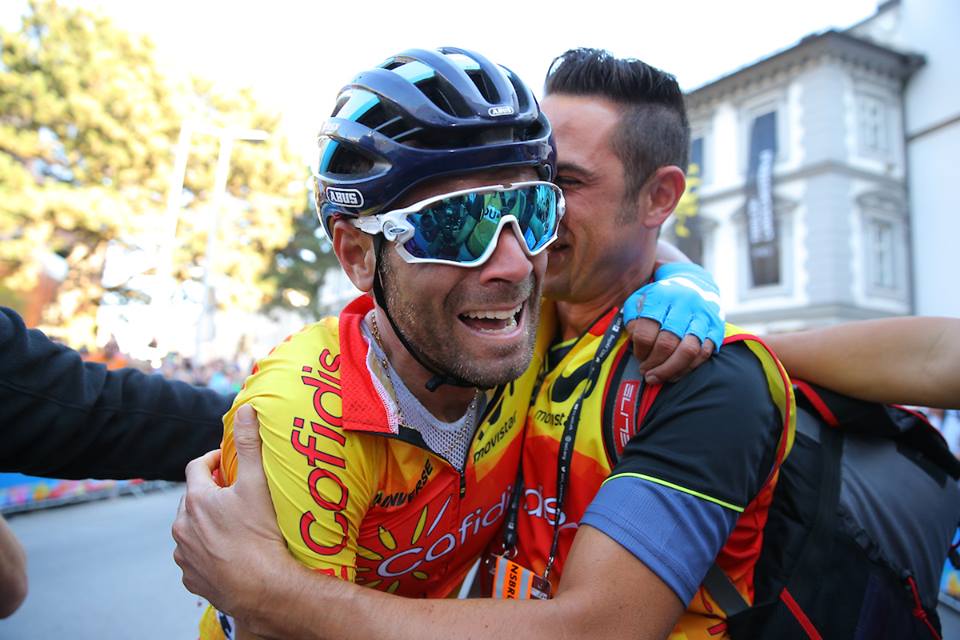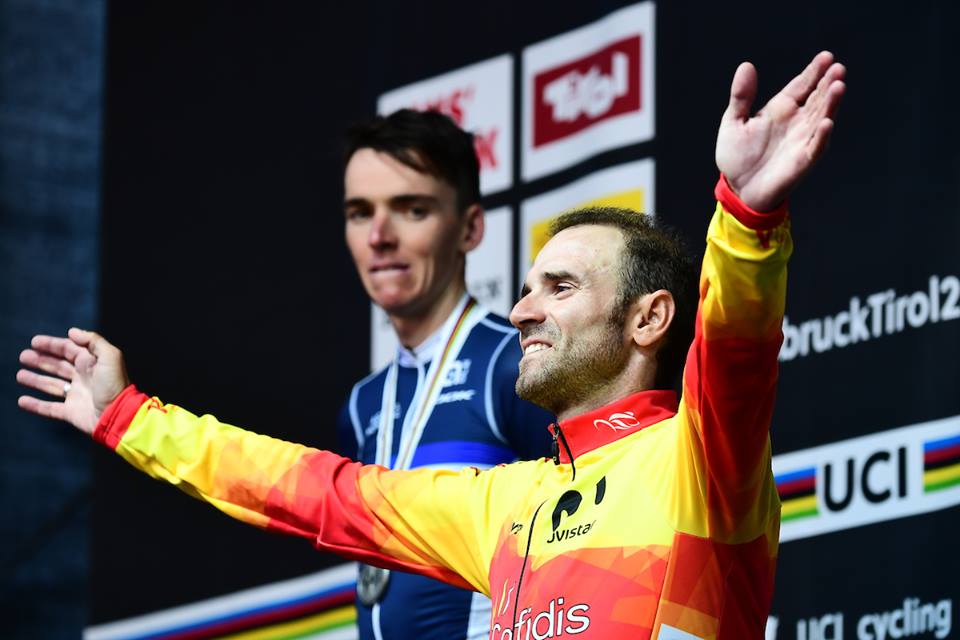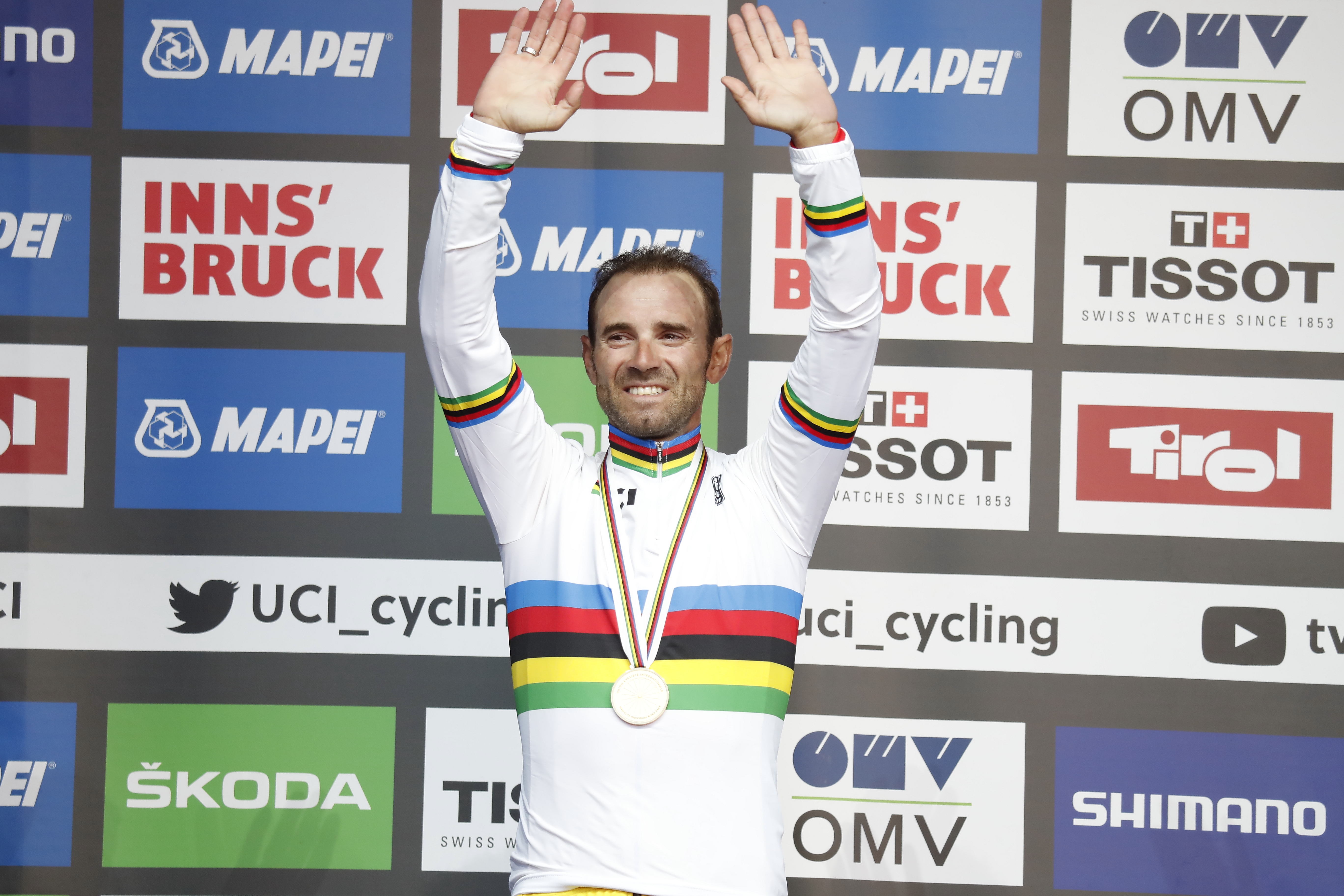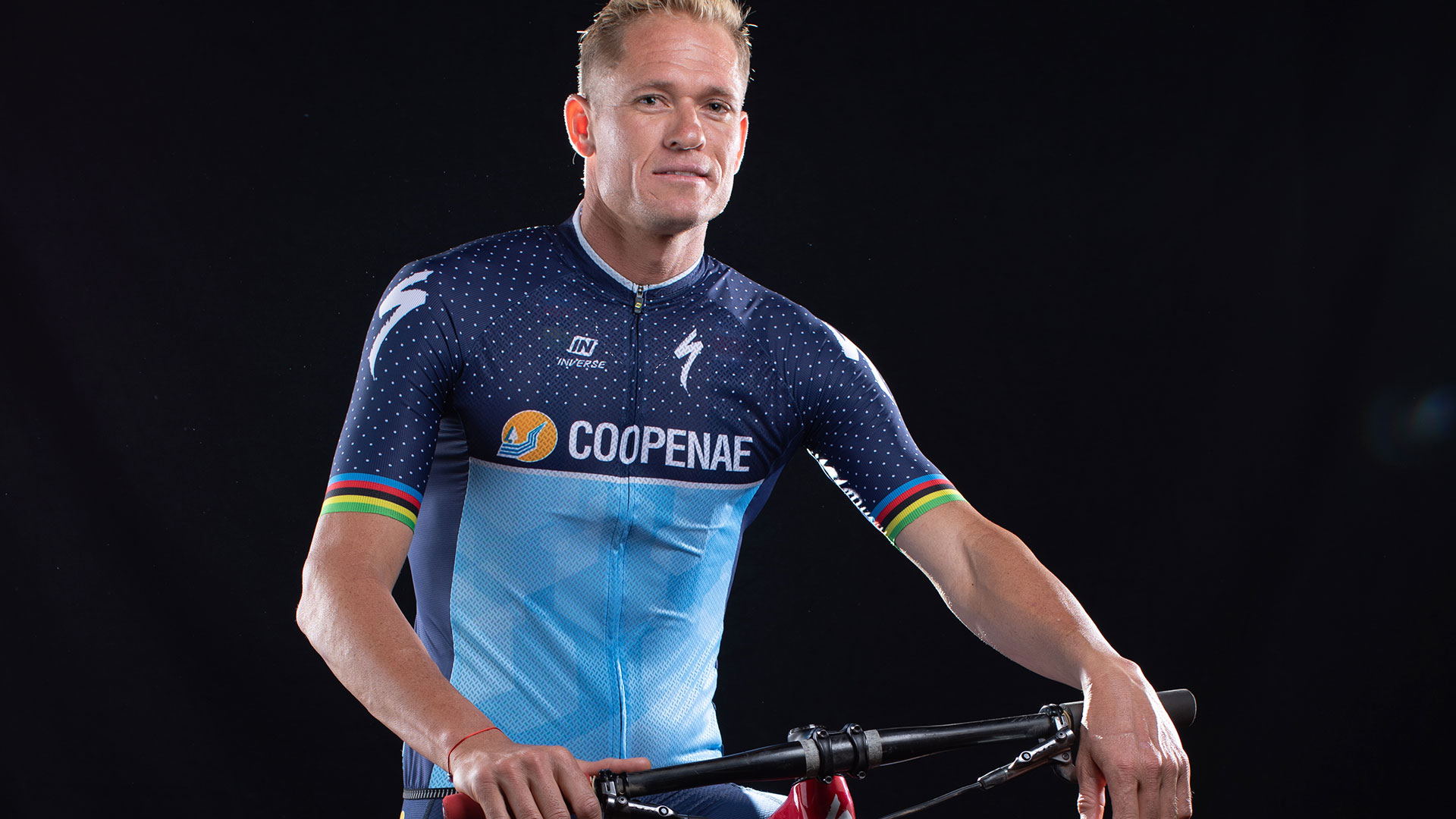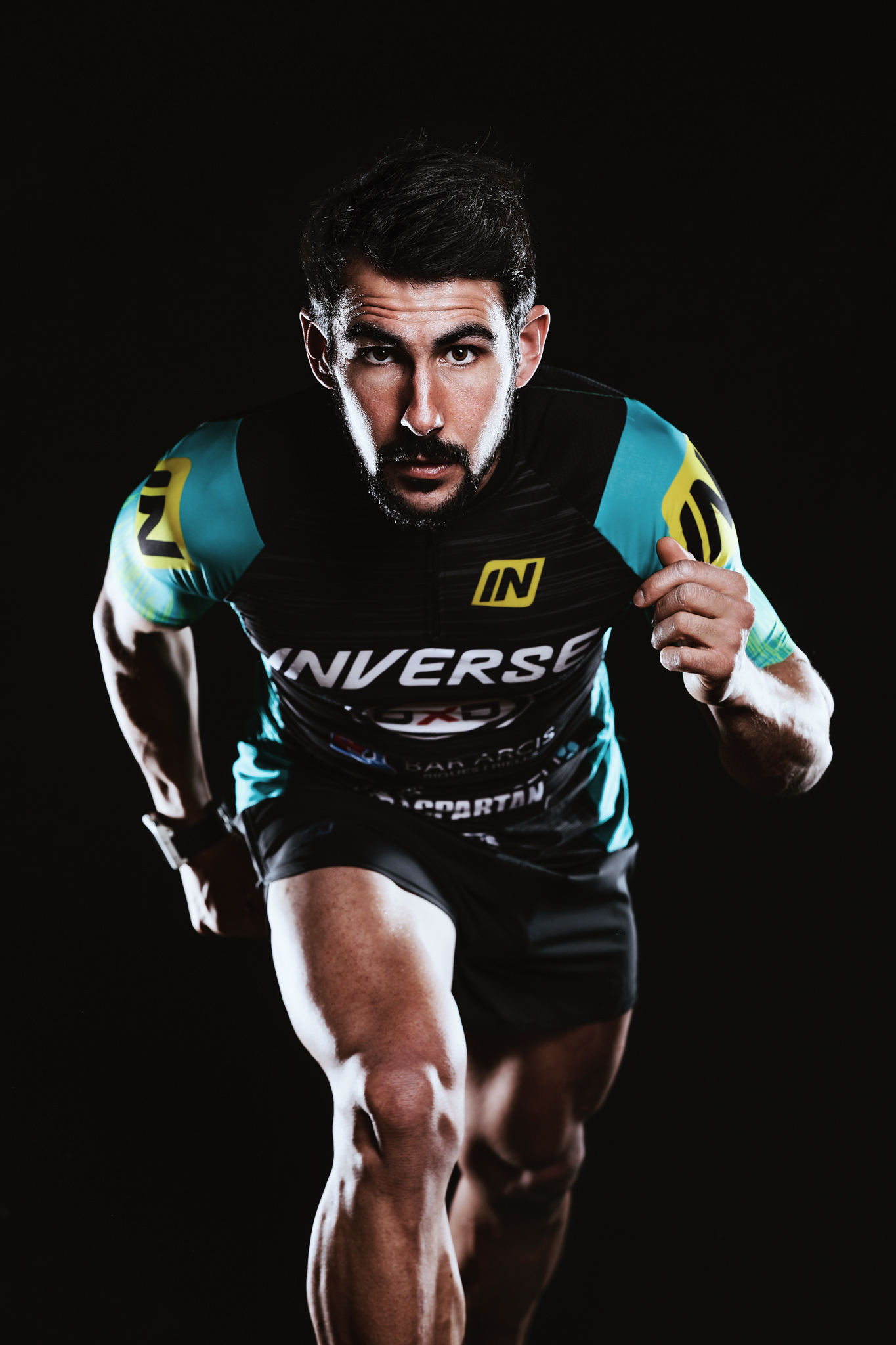 2018
Alejandro Valverde, world champion wearing Inverse
In 2018 Inverse dressed as a "rainbow" at the World Cycling Championships in Innsbruck where Alejandro Valverde won the gold medal. Since 2013, with the silver medal of "Purito" Joaquim Rodríguez and the bronze of Alejandro Valverde, Spain had not been on the podium of a Cycling World Cup.
Another great milestone for Inverse was the great triumph of the North American-based Costa Rican triathlete Rom Akerson, who gave Costa Rica the first Xterra World Championship in Maui, Hawaii. Rom Akerson of the Coopenae team wore an Inverse high-performance trisuit.
The manufacture of triathlon and duathlon skinsuits has also been and is strategic for the brand. To give it more international impetus, Inverse begins the collaboration with one of the most important international competitions in the world of triathlon: the Triathlon d'Alpe d'Huez.
Albert Soley revalidates the title of European Spartan Race runner-up, consolidating the Inverse brand in the design and manufacture of custom clothing for obstacle and crosstraining races.