The new jersey and bib shorts of the Spanish Cycling Team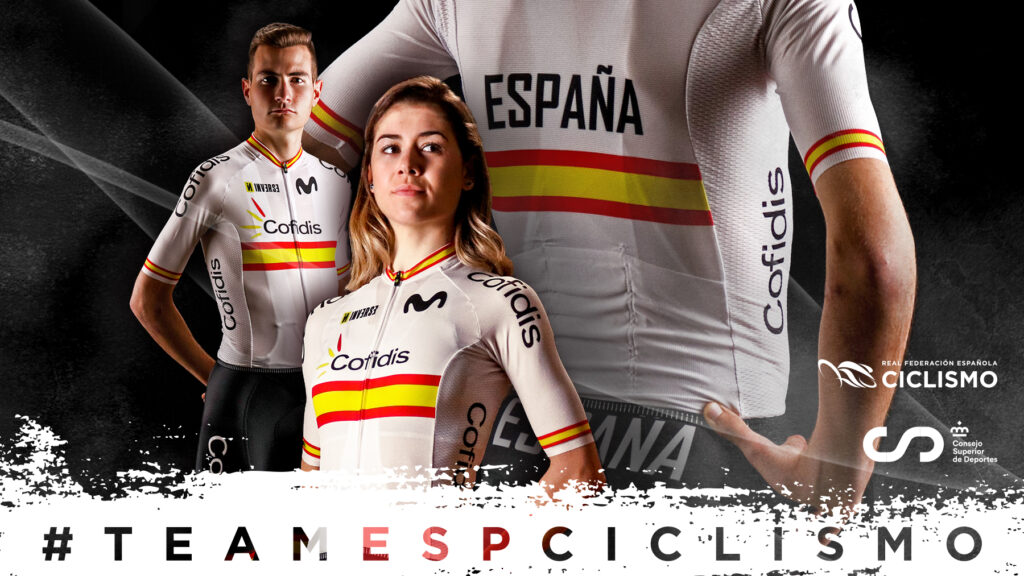 The Royal Spanish Cycling Federation presents the Spanish Cycling Team's new competition jersey and bib shorts
Spain's Sports Council was the setting chosen to present Spain's new jersey and bib shorts to be worn by the Spanish Cycling Team.
Inverse and the Royal Spanish Cycling Federation (RFEC) presented the new design of the national team's competition uniform at the Sports Council. It is a new image for the future of the Spanish team, consisting of a white jersey with the red and yellow flag in the central area, and black bib shorts.
This new look for Spain's official jersey and bib shorts, in an elegant and modern style, will also include details such as the flag on the neck, sleeves and elastic of the shorts, and the inclusion of the RFEC's major sponsors and supporters, such as Cofidis, Movistar, Inverse and the Sports Council in different areas on the jersey.
This coming season, the national team will be wearing Inverse's innovative AIR range of custom cycling wear, a high-end line of cycling outfits especially designed for professional teams and clubs that want a high-end pro range, with a very tight fit which acts like a second skin. The cyclists of the Spanish Cycling Team will have the greatest possible aerodynamics thanks to the elasticity of the fabrics that will fit perfectly to their bodies.
The presentation of this change of look that will be accompanying the Spanish Cycling Team in the coming seasons featured cyclists who are sure to be leading figures in this new era, including Carlos Rodríguez, Sara Martín and Raúl García Piera, as well as Spain's leading figure in female speed,Helena Casas, and one of the country's outstanding paracyclists, Gonzalo García Abella.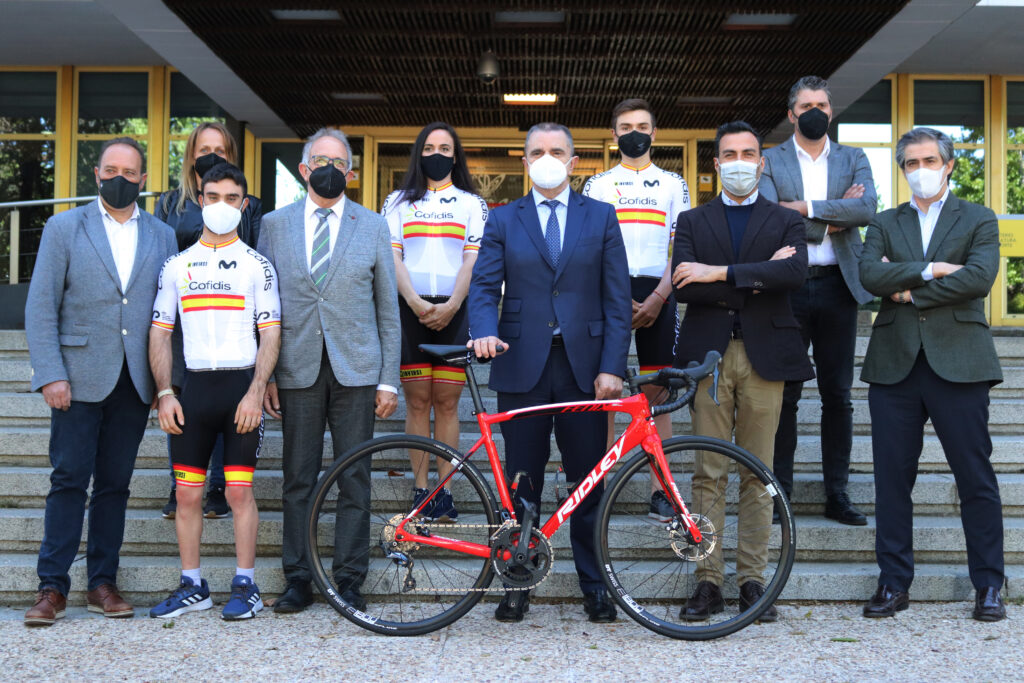 Spain's new jersey and bib shorts from Spain have already been worn by the Spanish Cycling Team in several European and international competitions. It will also be the official uniform of the Spanish Cycling Team at the Tokyo 2021 Olympic Games.
Inverse offers all cycling enthusiasts the opportunity to purchase Spain's replica jersey and bib shorts – with designs for men and women – through the company's online Inverse Store or from the best cycling stores.