More aerodynamic – Inverse's new custom triathlon clothing ranges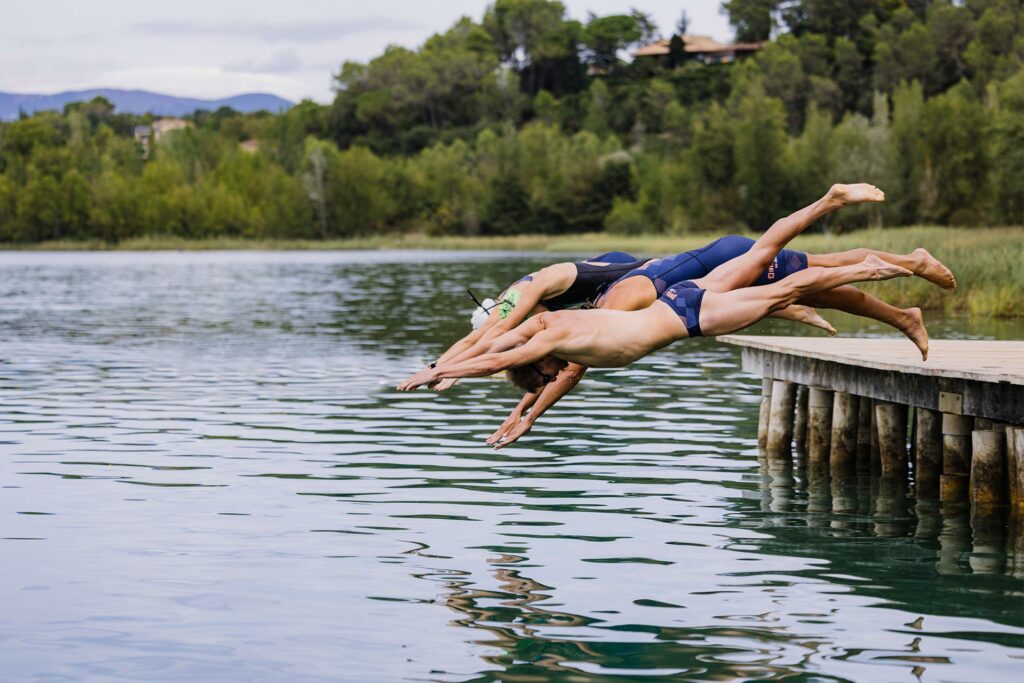 The new ranges of custom triathlon wear have been tested by the best triathletes on the Spanish and international scene.
Inverse's ranges of custom triathlon wear (Terram, Aqua and Aeris) update their patterns with the challenge of making them more aerodynamic.
The new Inverse outfits have been optimised for better performance, in short, medium and long distance duathlons and triathlons.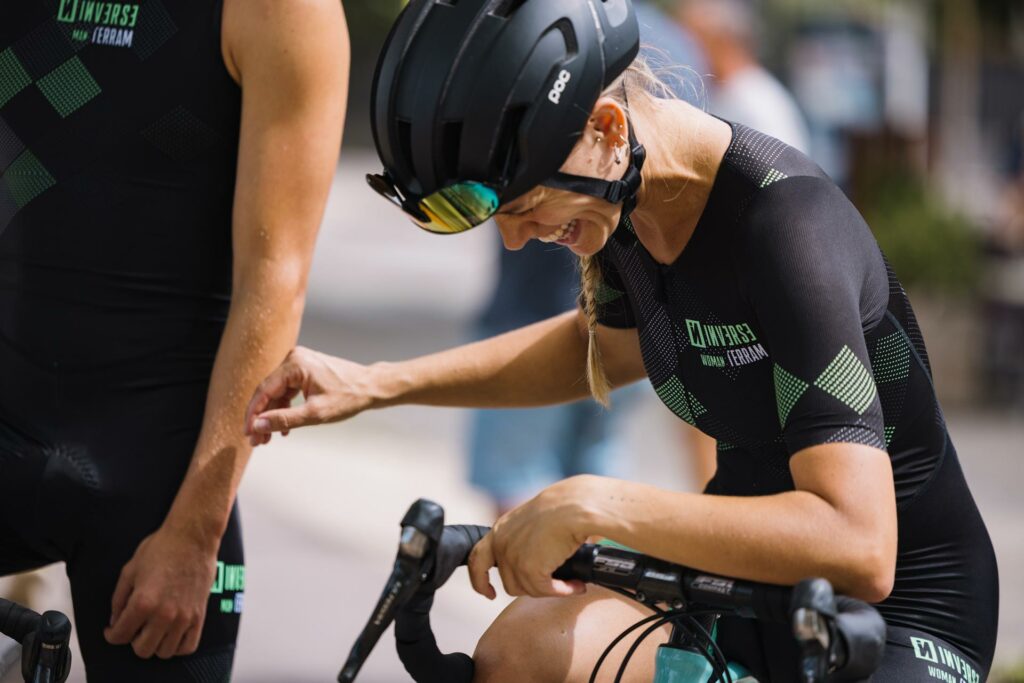 The athletes who practice and compete in triathlons are very demanding with their custom outfits. The triathlon is the combination of three sports (cycling, running and swimming), and each one demands the utmost efficiency if the triathletes are to overcome the challenges they involve. That's why Inverse's custom triathlon wear is constantly evolving, with improved fabrics, patterns and finishes to meet the needs of both long-distance competitions like the Ironman and one of the Super Sprints.
The R+D department at Inverse is involved in continuous research, improvement and innovation, and has designed new finishes and patterns in the three ranges of custom triathlon wear (Terram, Aqua and Aeris).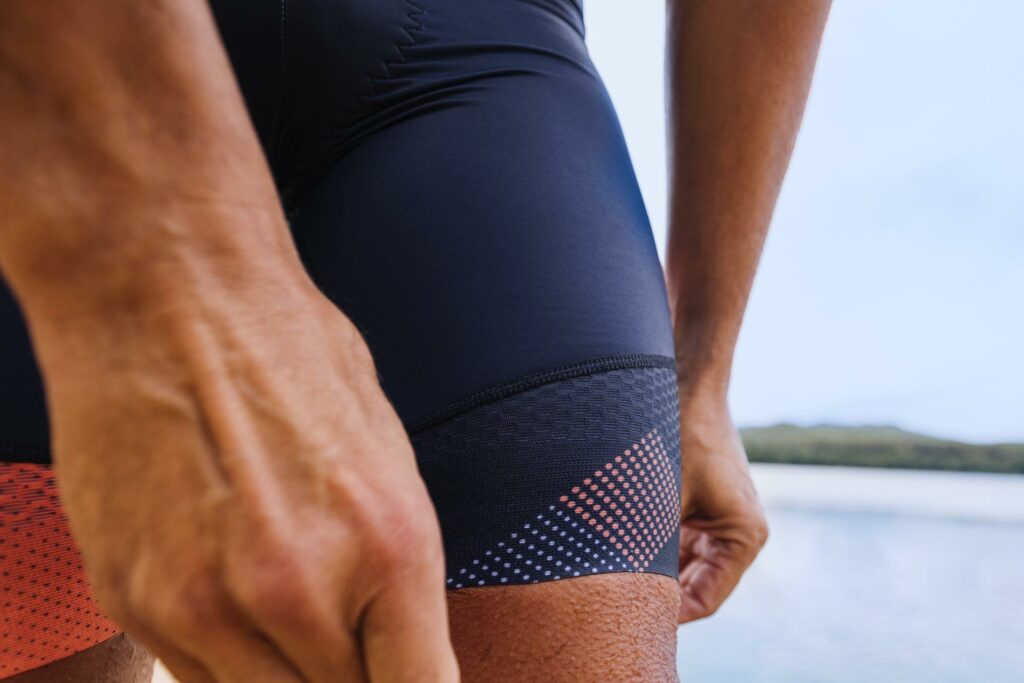 NEW PATTERNS AND NEW "ROUND GRIP"
One of the most visible features of the new patterns for the ranges of custom triathlon wear is the new "round grip". The design of this item guarantees maximum support in the thigh area of the triathlete's leg to ensure that the trisuit does not move and does not hinder the aerodynamics required.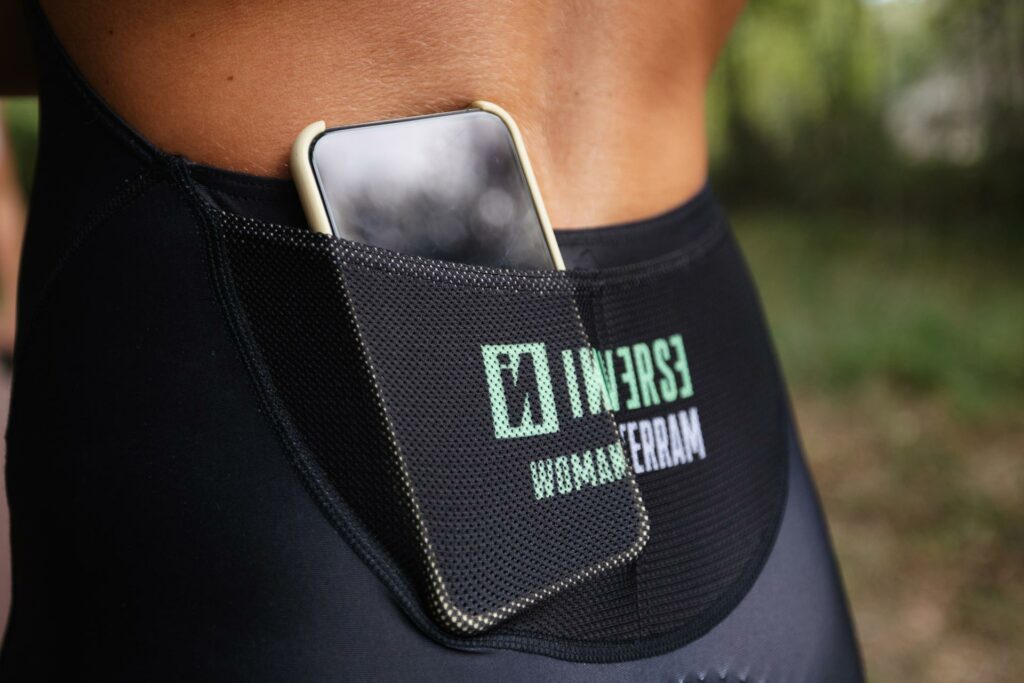 MESH POCKETS ON ALL TRIATHLON SUITS
Practical mesh pockets have been incorporated in all models of triathlon suits, for both men and women. Now available with a new finish, these mesh pockets guarantee water is completely discharged during the swimming phase, and allow the athlete to store anything during the cycling and running phases of triathlon events.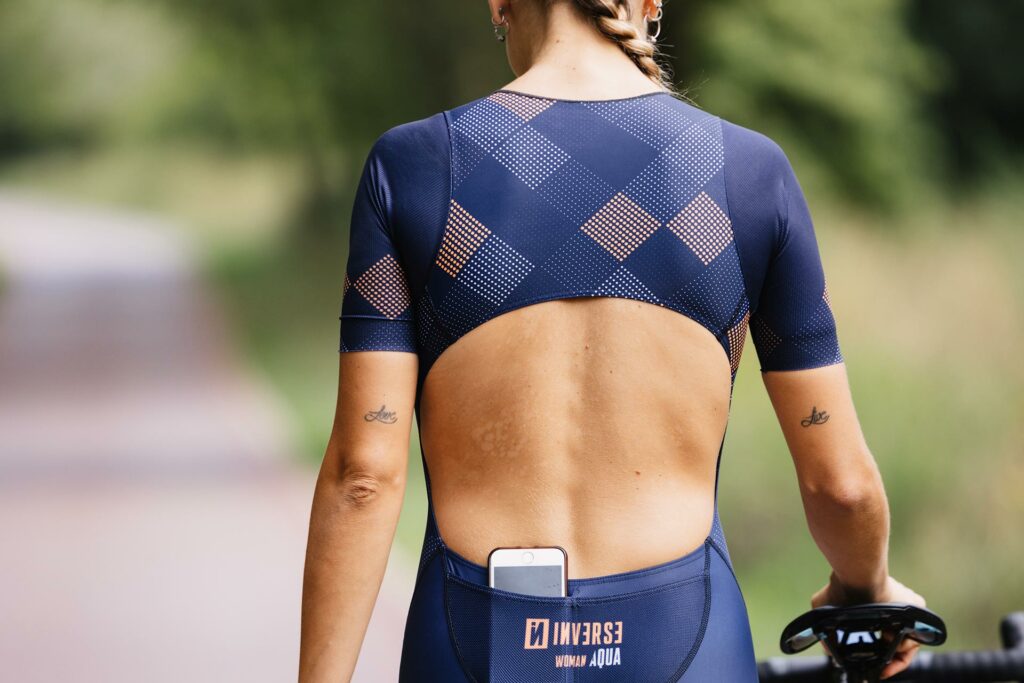 NEW WOMEN'S LONG DISTANCE TRIATHLON SUITS
Inverse's Terram and Aqua ranges include a new long distance triathlon suit model for women. Like the suits for men, this model has short sleeves. An ideal model for duathlons and middle and long distance races with neoprene. But following the suggestions of many triathletes, the women's model has a design with an open back and no zipper.
Indeed, listening to what triathletes – and athletes in general – need is extremely important in our constant improvement of our brand's products. Inverse outfits many Spanish and international teams that give us regular feedback on our custom triathlon wear, so we keep informed of all their needs.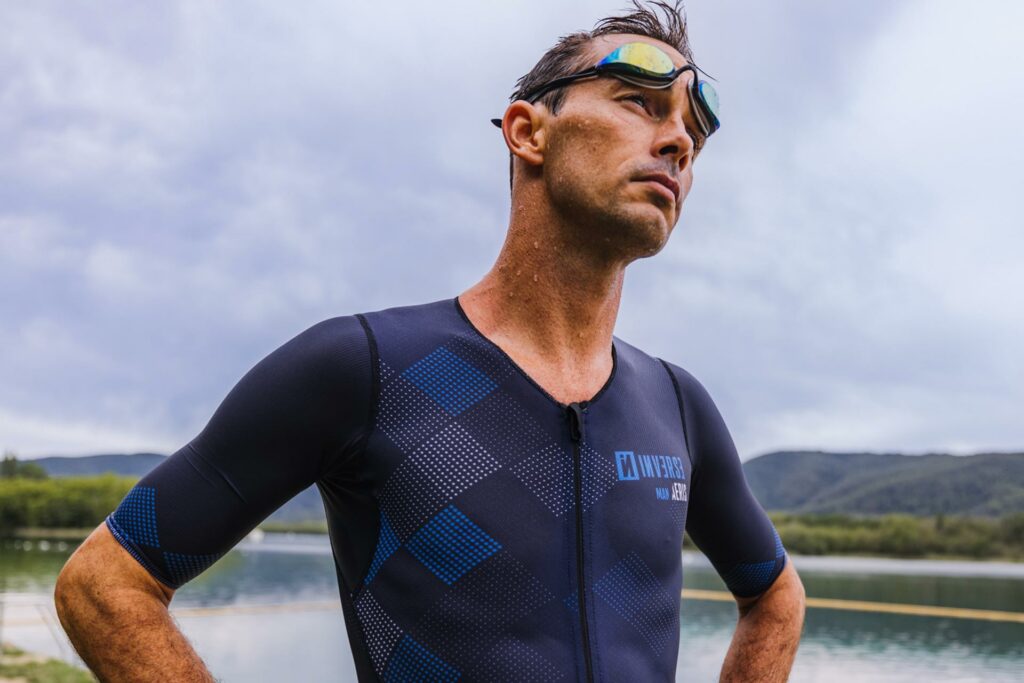 NEW RANGES OF CUSTOM TRIATHLON WEAR TESTED BY THE BEST TRIATHLETES.
Inverse has the best triathletes on the Spanish and international scene among its sporting ambassadors (Helena Moragas, Laura Gómez, Anna Godoy, Genis Grau o Nick Kastelein). Their suggestions and observations for improvement are crucial. They constantly help us improve our trisuits and triathlon suits. These same triathletes later help us in the "test" phase of our products before they are launched on the market, providing a guarantee that all our athlete clients can rely on.