Loana Lecomte is crowned champion of the 2021 World Cup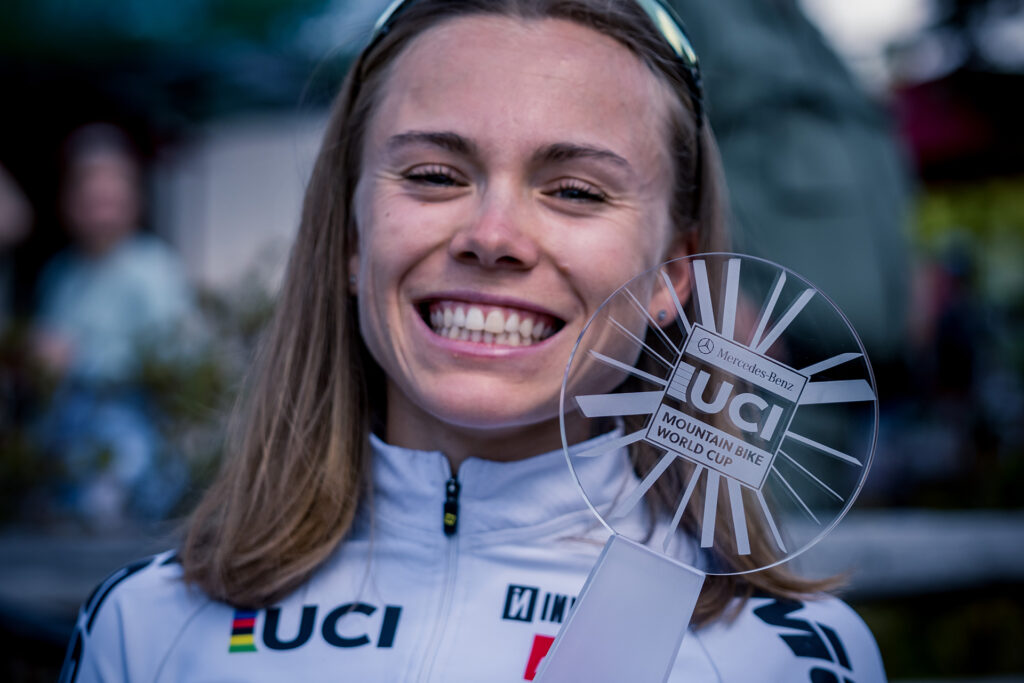 The Massi UCI team rider Loana Lecomte is crowned champion of the 2021 World Cup in Snowshoe (USA).
The Massi UCI team rider made history by winning the first four races in the 2021 World Cup in Albstadt, Nové Mêsto, Leogang and Les Gets.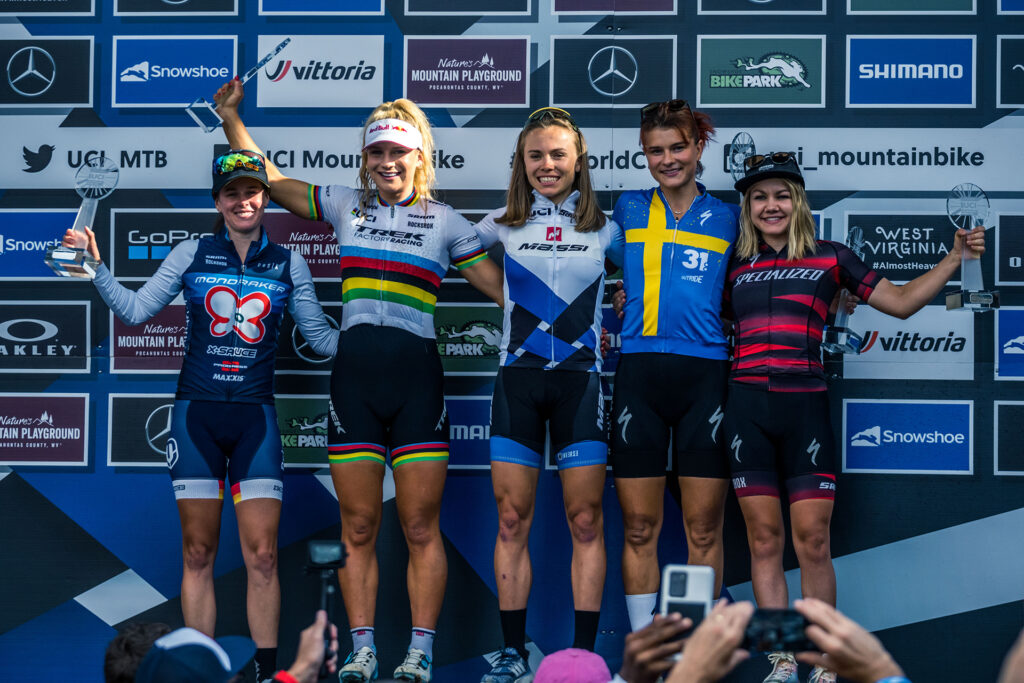 The success of the Massi UCI Team has been convincing, with the team leading the UCI world ranking thanks to a great season by the entire team, including Thomas Griot, top 10 in the general ranking of the World Cup; Joshua Dubau, leader of the Coupe de France; Julie Bresset, former World and Olympic Champion; and the Spanish riders Cristofer Bosque and Sara Gay.
At Inverse, we would like to thank Massi for the trust placed in our brand to manufacture the outfits for Loana Lecomte and the rest of the team. Inverse would also like to congratulate the other Massi UCI Team riders on their sporting successes in the MTB field.
Loana Lecomte and the members of the Massi UCI team wear the innovative Pro AIR range, a range of custom cycling clothing developed especially for professional competition. The Pro AIR range has been created with an anatomical FIT pattern, it is ultralight, and customised with ecological dyes using the heat stamping technique.
Inverse worked with the Massi UCI Team to develop their custom mountain biking (MTB) outfits. The fusion of the knowledge of the latest technologies and experience in competition was embodied in an agreement that brings together two companies with a long history and experience in the world of cycling – Massi since 1934 and Inverse since 1969.