Inverse outfits the 2023 Massi MTB Racing Team once again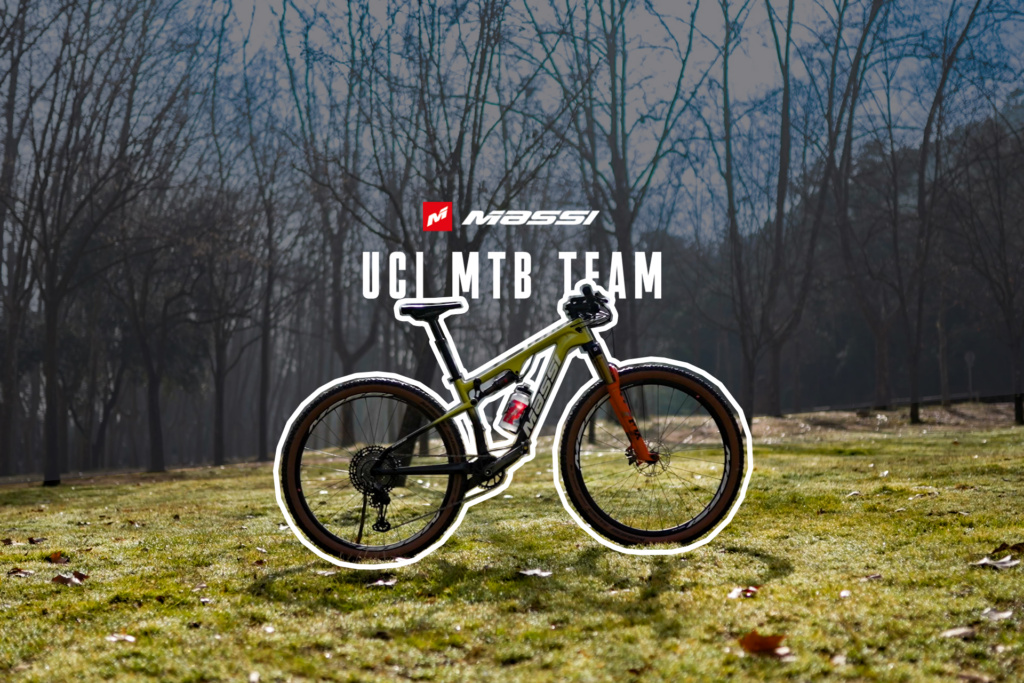 The 2023 Massi MTB Racing Team is more international than ever, with riders of seven different nationalities.
Mexico's José Gerardo Ulloa, the 2022 American Continental Championship XCC champion and XCO runner-up, is one of the leading riders in the 2023 Massi MTB Racing Team once again.
And the 2023 Massi MTB Racing Team is also more equal than ever, with four male and four female riders.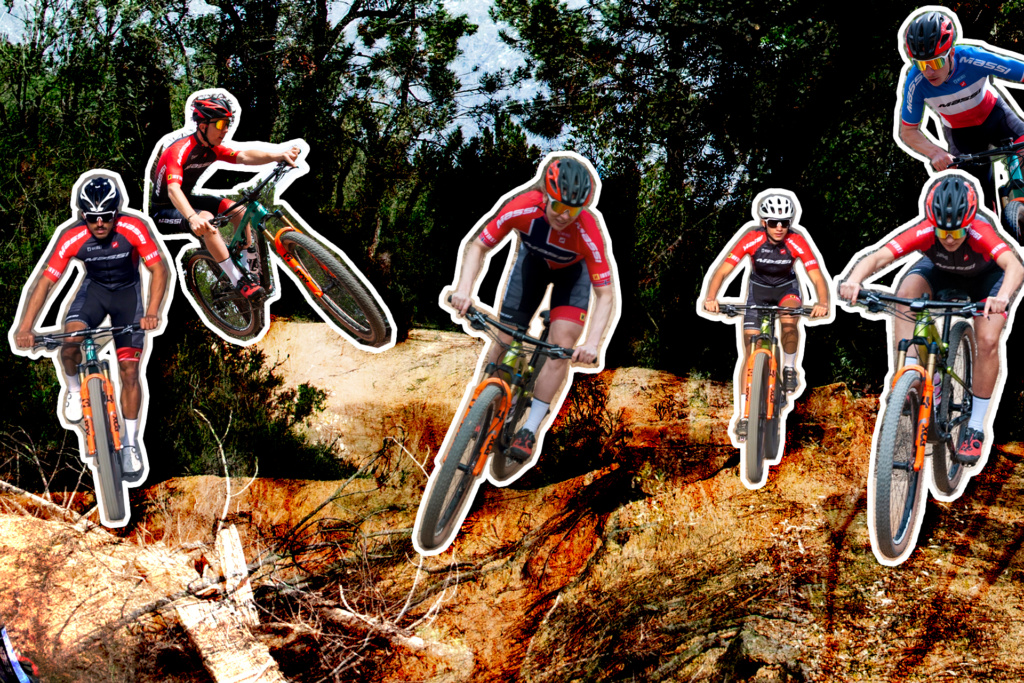 A key team for testing Massi MTB bikes and Inverse mountain bike wear
Inverse and Massi have no doubts… Competitive mountain biking is currently in rude health, and the sport continues to grow. MTB racing is one of cycling's most exciting and challenging sports, which makes it very popular among cycling and outdoor sports enthusiasts all over the world.
There has been an increase in the number of MTB racing events and competitions in recent years, from races at the local level to elite international events, such as the MTB World Cup. There are also more and more riders focusing exclusively on MTB racing, who are looking to improve their skills and performance in order to compete on the professional circuits.
Technology is another factor that has boosted the growth of MTB racing. Competition mountain bikes like those made by Massi have become more advanced and specialised, leading to increased speed and safety, and an improved racing experience.
And the same applies to custom mountain biking apparel. Inverse has been working tirelessly for years to develop and improve its range of cycling wear suitable for all types of MTB, MTB and Cyclocross competitions, seeking maximum comfort and efficiency for cyclists.
This is why the 2023 Massi MTB Racing Team remains a strategic cornerstone for testing, improving and evolving both Massi bikes and Inverse cycling wear.
However, like any sport, competitive mountain biking also faces challenges, such as the need to maintain the safety of the riders and environmental considerations, and the fight to ensure the integrity of the competition against doping.
Competitive mountain biking generally remains an exciting and challenging sport with popularity that is continuing to increase worldwide, and it is expected to continue to grow in the coming years.
A dream team
The Massi MTB Racing Team's past few seasons have been spectacular. The main objectives for the new-look Massi MTB professional Racing Team are to win as many domestic European and American titles as possible, and places on the World Cup and World Championship podiums.
Those goals are still very ambitious, which is why Massi has put together a great team of eight riders, consisting of four men and four women, from seven different countries: Mexico's José Gerardo Ulloa and Monserrath Rodríguez, France's Maxime Loret, Czechia's Jan Sáska, Andorra's Xavier Jové, Norway's Ingrid Jacobsen, Italy's Letizia Marzan and Catalonia's Sara Gay.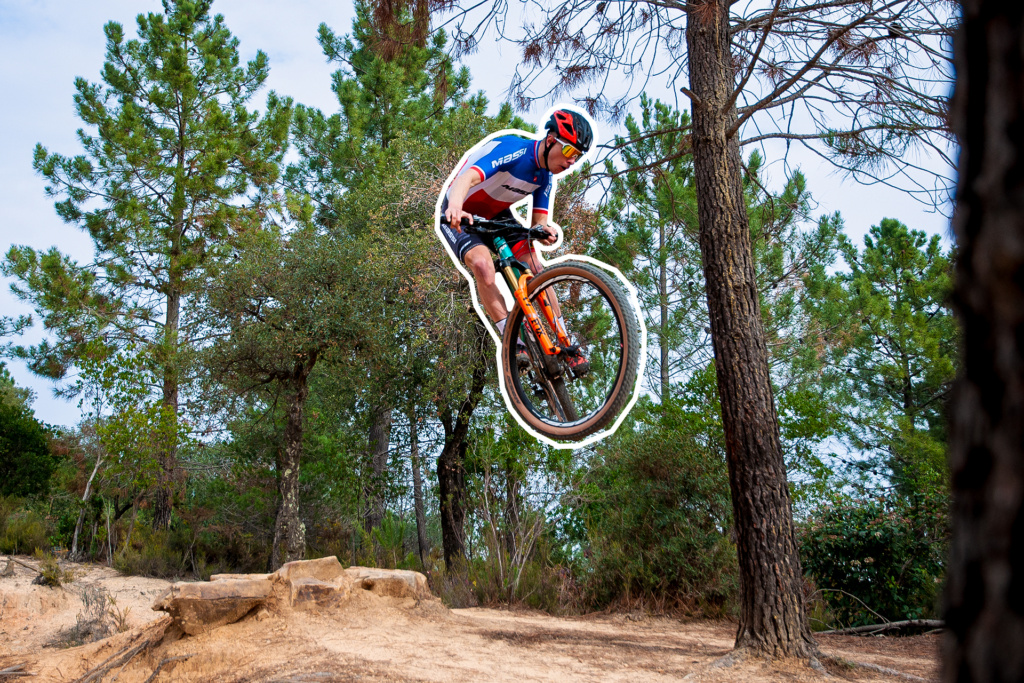 Top level riders
Elite cyclist José Gerardo Ulluoa Arévalo continued to lead the way in the MTB in 2022. He was Champion of the American Continental Championship (XCC), runner-up in the American Continental Championship (XCO), and runner-up in the World Cup (XCC) at Mont-Sainte-Anne.
The best results in 2022 by the elite cyclist Monserrath Rodríguez were sixth place in the American Continental Championships (XCC) and ninth place in the American Continental Championships (XCO).
Frenchman Maxime Loret it his all with unbeatable results in 2022: he was champion of the French National Championships (XCC) and runner-up in the MTB French Cup (XCC) in Levens and the MTB French Cup (XCC), in Le Bessat / Pilat.
Czech elite cyclist Jan Sáska was runner-up in the 2022 Czech National MTB Championship (XCO) and also participated in other European and world competitions, including his eighth place in the MTB World Cup (XCO) in Snowshoe.
Xavier Jové is the team's great specialist in duathlon and XTERRA races: he was champion at the Xterra Hawaii World Championship, at the Duathlon European Championship in Romania, Xterra Sicily, Xterra Graveman and champion at the Catalunya Duathlon.
Veteran Norwegian rider Ingrid Jacobsen was champion in countless events in 2022, especially in Norway: at Hallbyrundan in Jönköping, Dalatråkken MTB in Brumunddal, at the Norwegian National Championships (XCE), the Norwegian National Championships (XCO), the Norwegian National Championships (XCC) and the Nilsbyen Race Weekend (XCO), in Trondheim.
Promising U23 rider Letizia Marzani was in the top positions in numerous events in 2022, including her third place at Santoporo XC, in Esanatoglia and her fifth place in the Italian National Championship at Val Casies.
Despite her youth, Sara Gay is a veteran rider who is a member of the Spanish and Catalan national teams, and has become champion of Spain in the past few years: the Spanish XCO Championship (2016 and 2021), the Spanish XCE Championship (2017, 2020 and 2021) and the Spanish Enduro Championship (2020 and 2021).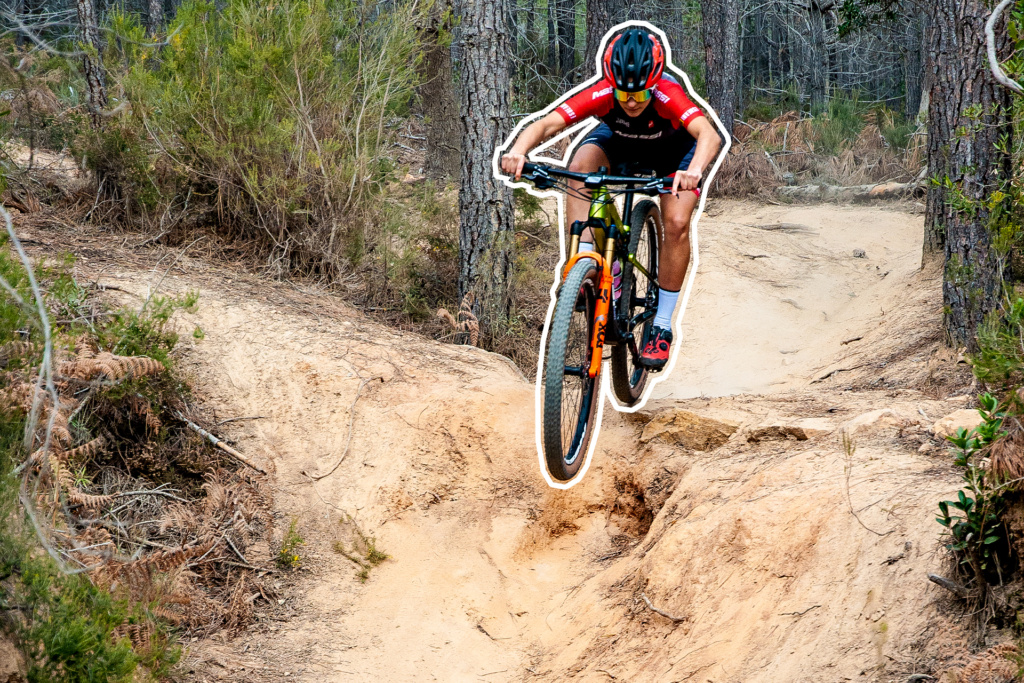 Two renowned cycling brands that were destined to meet
This is now the third season in the close collaboration of the Catalan brands Inverse and Massi. The two brands have a strong presence in Europe and in Central and South America, and both have deep roots in the French market.
They are undoubtedly among Spain's most long-standing brands at a national and international level in the field of cycling – since 1969 in the case of Inverse, and since 1934 for Massi.
A design that reflects the team's passion
Elegance combined with visibility in competitions as a team are part of the design that Inverse has created for the new 2023 Massi MTB Racing Team outfit.
The starting point was the combination of Massi's corporate colours: red, black, anthracite grey and white, with a special emphasis on red in the jersey for this new season. A complete reflection of all the team members' passion for cycling and their eagerness to compete.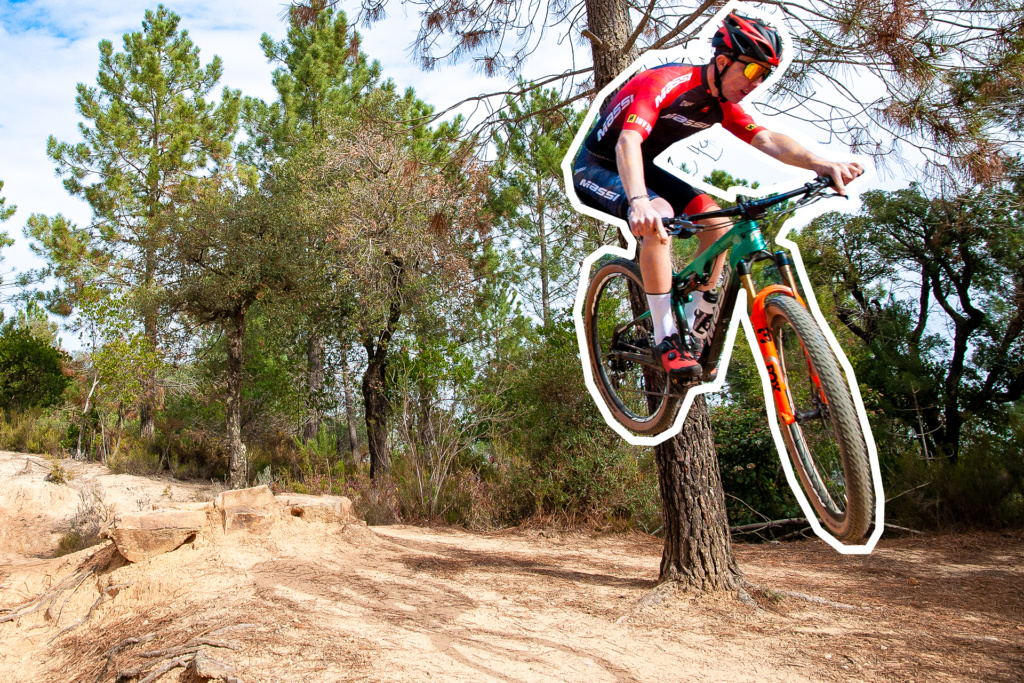 An outfit especially designed for MTB racing (competitive mountain biking)
The 2023 Massi MTB Racing Team has updated the design of its outfit, but continues with the same cornerstone of custom cycling wear as in the previous season: the AIR professional range, an established high quality range of cycling wear designed especially for professional teams and clubs seeking a professional high quality range.